LoftWorks developer survives recession, now has expansion plans
January 12, 2017 - 11:25 am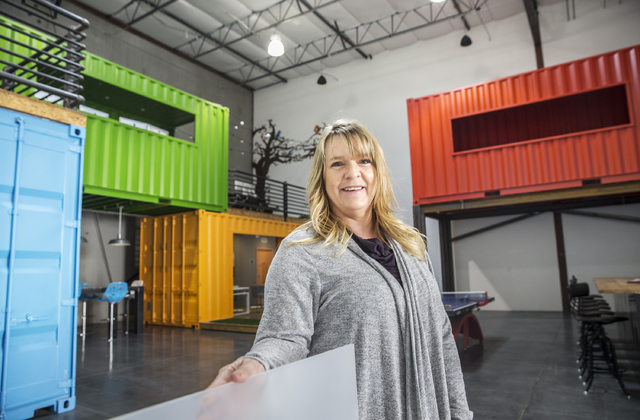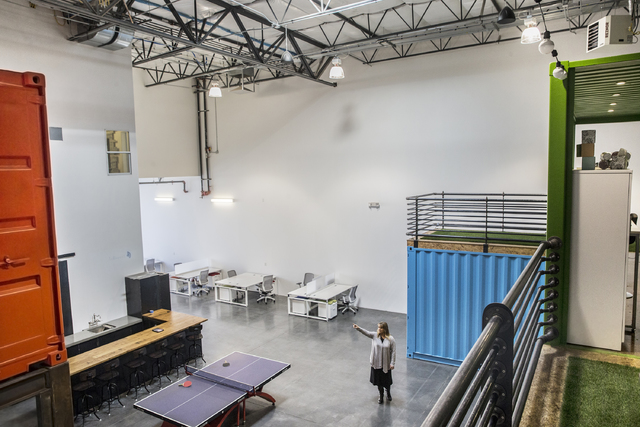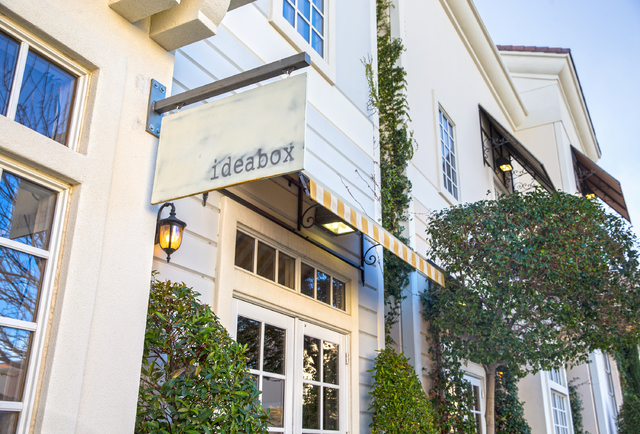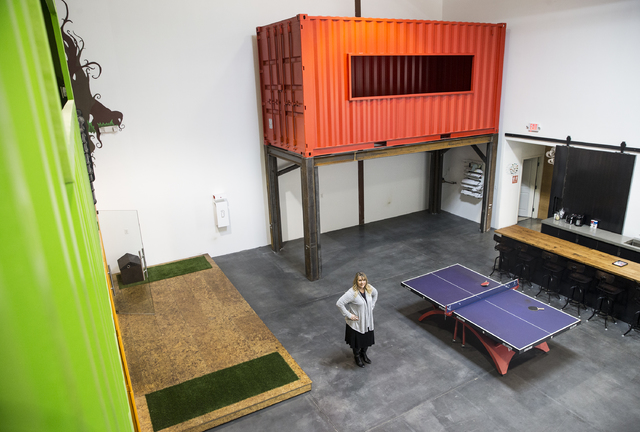 Joel Laub, like many Las Vegas developers, knows the highs and lows of Southern Nevada's real estate market all too well.
As a homebuilder, he sold 1,000 houses a year during the real estate bubble last decade. Not long after, with the recession clobbering the valley, he drastically cut back his plans for a commercial-residential project in the suburbs.
That project, LoftWorks, is still a fraction of the size he envisioned. But lately, his sales totals have climbed, and he has been drawing up expansion plans.
Located in southwest Las Vegas, LoftWorks offers two-story units with living quarters, office space and a few thousand square feet of warehouse space. Laub has sold seven units since he opened the project in 2009 – four last year and one each in 2014, 2013 and 2010, Clark County records show.
He said that he is under contract to sell one more and that almost all his buyers were already tenants at LoftWorks.
It seems unlikely that this uptick will become a surge anytime soon; units are available for purchase, but Laub said he's not aggressively trying to unload them. And he said one reason for the burst of deals last year was that tenants' options to buy at a certain price were expiring.
But the deals reflect how the project — which debuted at a time when many others around the valley were being abandoned — has charted a path with a not-so-typical design and concept, in a region of look-alike real estate projects.
Almost all of LoftWorks' 27 units are occupied by businesses, and about half of the units have people living there too, Laub said. Nobody lives in LoftWorks as just a regular resident without a business, and nobody has children living with them, he said.
"They're definitely not being marketed for families," Laub said.
Capital Art owner Stuart Scheinman, who licenses and sells pop-culture images, said he moved his business to LoftWorks in 2012. He said a traditional warehouse complex can be "sterile" and "very impersonal," but LoftWorks has a "communal, very friendly" atmosphere and feels like a neighborhood.
Its quaint-looking, multicolored buildings feature awnings, small patios, landscaping and signs for various businesses, with residential-style lampposts out front.
Ideabox Media Group owner Mark Day moved to LoftWorks almost four years ago. Day, whose company designs and installs audio-video systems, motorized shades and other tech-heavy products for homes and commercial buildings, wanted a place where he could live and run a business, "kind of like something you'd find in a more metropolitan city."
He bought his space in 2014, property records show, but he no longer lives there. As a business owner, he said, "I always wanted to own my own stuff" and figured he could rent it out one day.
Las Vegas, with its transient population, isn't known as a place where people valleywide have a tight sense of community and neighbors all know each other.
LoftWorks may not be a kumbaya sort of property — it's still in Las Vegas, Day noted, and "you can't solve that" — but he has met others who care about their business and "are in the same boat as me … so that's been kind of nice."
Laub, a 63-year-old Las Vegas native, launched Astoria Homes in the 1990s. By 2004 and 2005, he said, he was closing 1,000 sales per year. He sold the company in 2005, and it wasn't long until the bubble burst and builders' sales totals evaporated.
Astoria was no exception: It sold 192 homes in 2008 and announced in early 2009 that it stopped building after losing three projects to foreclosure, a report said.
Meanwhile, Laub got started on LoftWorks before the economy crashed. He said he initially planned to build about 200 units over 36 months, lease them out and eventually sell to tenants. But he built only a few dozen units and opened them "at the bottom of the bottom of the recession."
Still, he said his leasing efforts went well. According to Laub, his property "was like a godsend" to people who lost their home and had to shrink their business, as they could combine the two under one roof with one rental payment.
Laub sold about 13 acres of land at the LoftWorks site in 2015 to builder Richmond American Homes. He has yet to develop his remaining 21 acres; he said he is designing a second phase for a portion of the property, though his plans aren't finalized.
LoftWorks has interior designers, lighting companies, fitness businesses and technology firms, among others, according to management.
Scheinman, for one, enjoys working in place that, by Vegas standards, is a bit different.
"It doesn't feel like you're going to a warehouse or an office when you're going to work," he said.
Contact Eli Segall at 702-383-0342 or esegall@reviewjournal.com. Follow @eli_segall on Twitter.