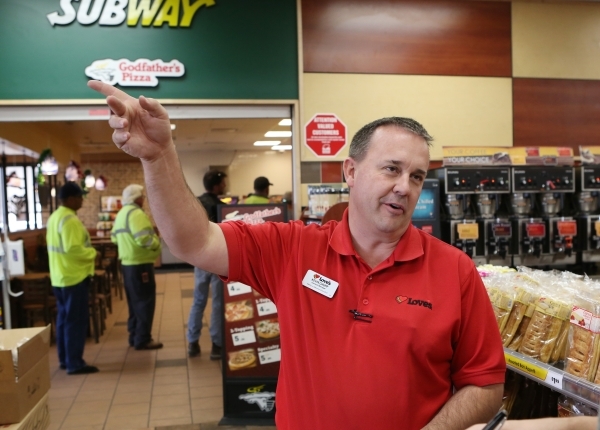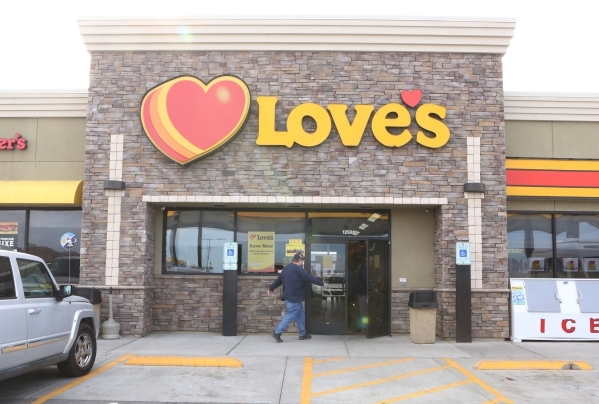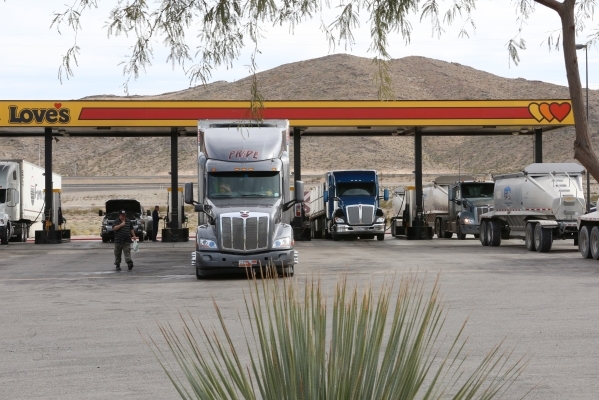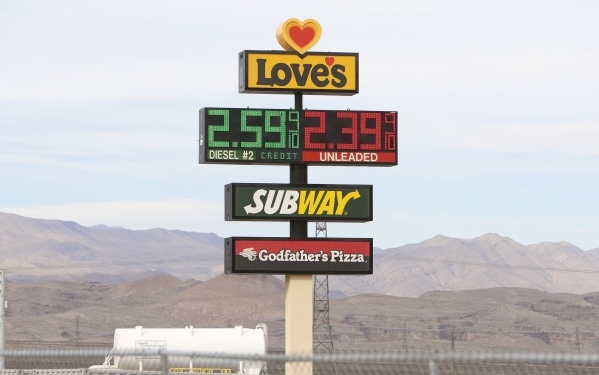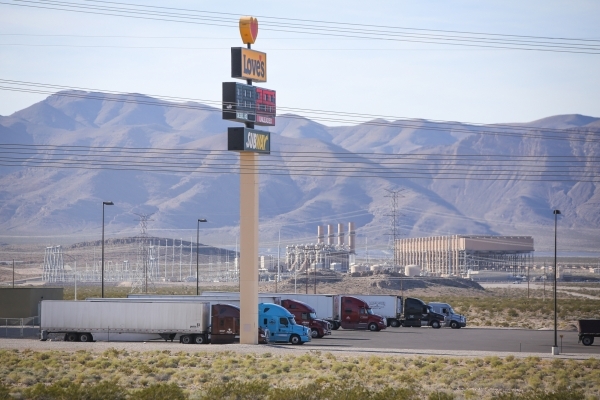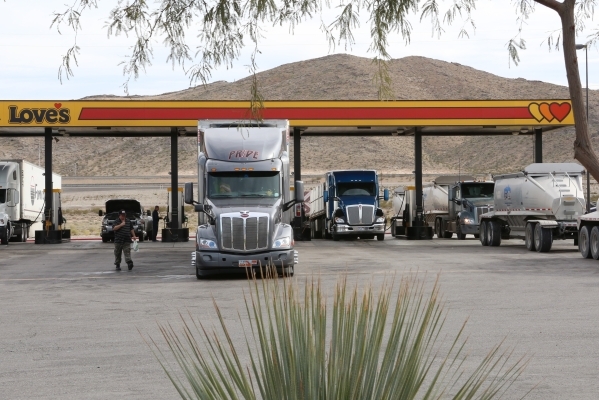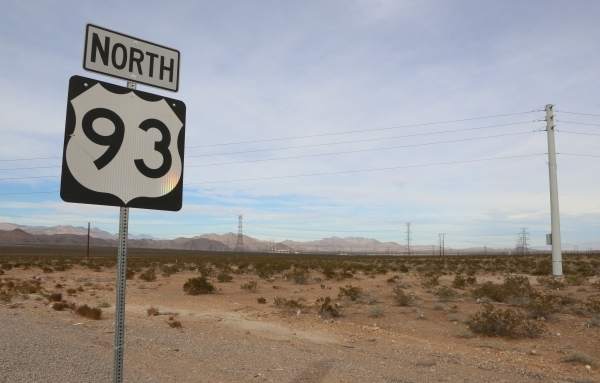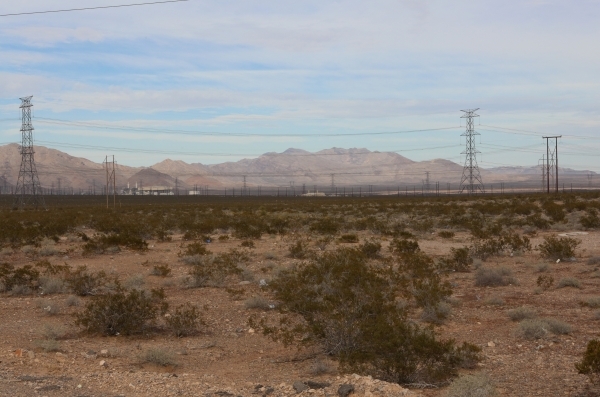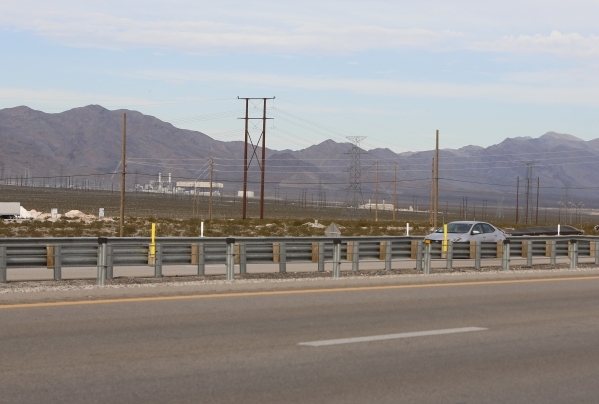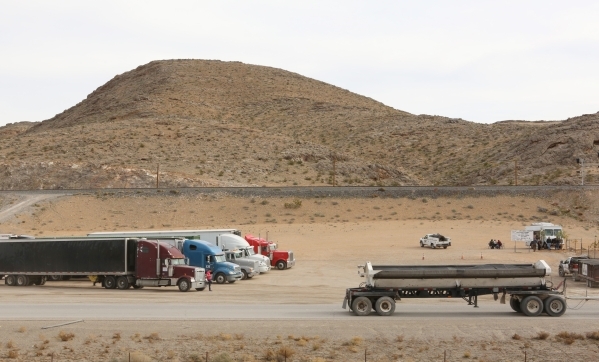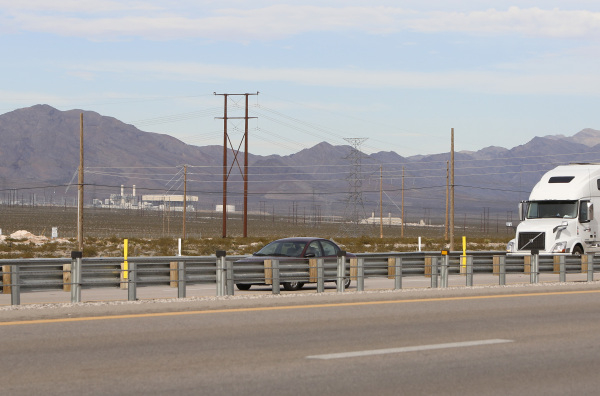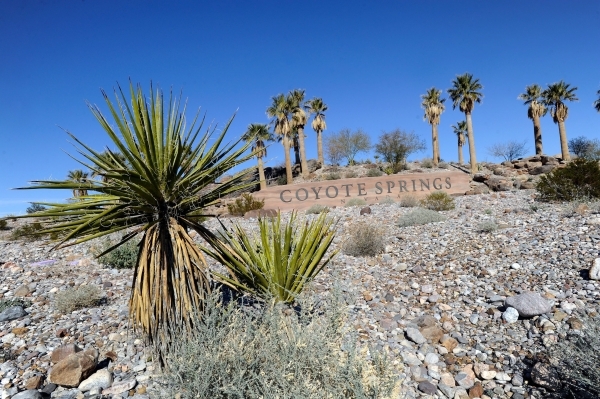 Getting new neighbors can be a strange ordeal, filled with wracked nerves and awkward introductions.
But for Kevin Chupp, general manager for the Love's Travel Stop at Apex, the Thursday announcement of a gargantuan-sized neighbor across U.S. Highway 93 means one thing: Money.
Electric car company Faraday Future, along with Gov. Brian Sandoval, announced details of a deal Thursday that will bring a $1 billion electric car manufacturing plant and 4,500 new jobs to North Las Vegas.
The announcement came as a bit of a surprise to Chupp, who said he'd heard rumors of the plant. Thursday was the first time he'd heard anything concrete about it, though.
"Oh, I'm excited," Chupp said. "It's going to help out a lot with Subway, Godfathers and obviously the store sales."
Even with the potential of thousands of workers flooding into the Apex, from about an expected 3,000 construction workers or eventual 4,500 factory workers, Chupp said he doesn't expect the already-busy truck stop on the intersection of U.S. 93 and Interstate-15 to expand its operations.
"We probably won't expand anything at all," he said. "We do well with the truck stop. It's really busy in here anyhow."
The truck stop at 12501 Apex Great Basin Way is already in the middle of a small expansion as it is, however. Directly west of the store, Love's is building a full-service boat and RV park with propane hookups. Chupp said they hope it will open in February.
As for adding to the number of employees, Chupp said they would likely wait to see exactly how much business increases before hiring a drove of new workers.
Chupp said he knows the store, as well as the two restaurants, will be slammed with customers when construction starts across the highway.
And he will welcome the new neighbors with open arms.
"I like money. Love's likes money. Most of us like money. So anything that could help us out with more sales, I am not gonna complain whatsoever," Chupp said. "There's no downside."
But the upside of the Faraday plant might extend even further than just across the street to Love's.
Sitting about 28 miles up the hill from the proposed plant site, Coyote Springs could provide a shorter commute than Las Vegas valley.
The only problem is there's no where in Coyote Springs for those employees to live.
Yet.
Once proposed to include 150,000 homes and at least 10 golf courses, only a single golf course currently sits along the highway.
Emilia Cargill, chief operating officer and general counsel for Coyote Springs Investment, is hoping Faraday might be able to help revive the dream.
"We think it is positive for the whole region," Cargill said. "We're hoping, of course, that we benefit from it as well."
Reno developer and lobbyist Harvey Whittemore paid $23 million for about 43,000 acres straddling the Clark-Lincoln county line in 1998 with the hopes of building the largest master-planned community the state has ever seen.
But then the housing market collapsed, and any plans to build a suburb in the desert completely stalled.
As part of a settlement in July, the investment company agreed to buy back 2,600 acres they had initially sold to home builders in 2006, with the hopes that it could pave the way to finally building homes on and near the golf course.
And now, with thousands of workers possibly working just down the hill, Cargill hopes at least a portion might consider Coyote Springs a potential home.
"We're exited about Faraday and look forward to the future," Cargill said.
Contact reporter Colton Lochhead at clochhead@reviewjournal.com or 702-383-4638. Find him on Twitter: @ColtonLochhead.