Major boost seen from Faraday Future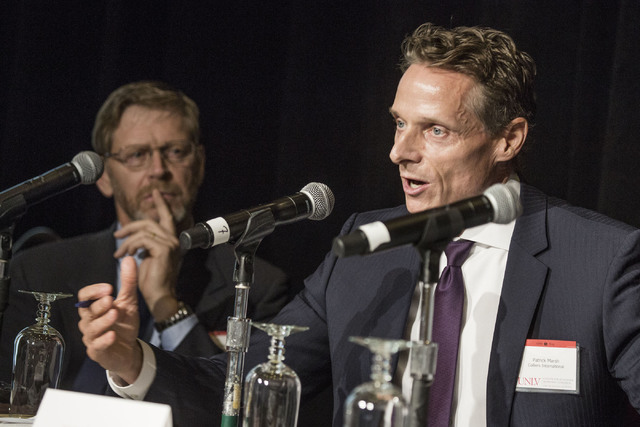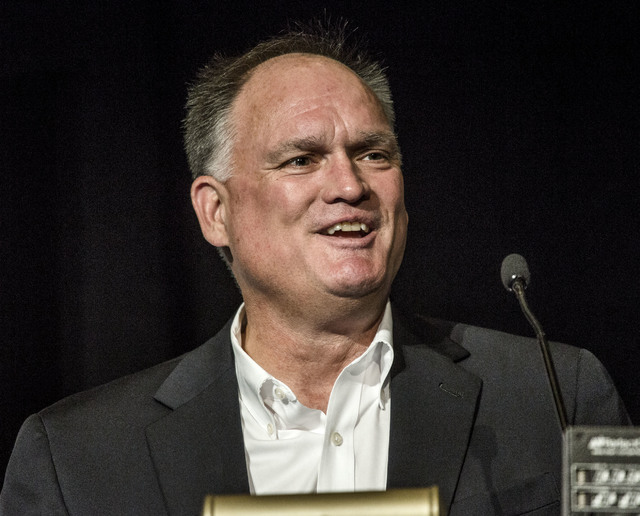 The Southern Nevada economy will get a job boost with the opening of the Faraday Future $1 billion auto plant at the Apex Industrial Park in North Las Vegas.
The Chinese-backed Faraday will employ 4,500 people and about 3,000 construction jobs will be created and 9,500 indirect jobs. The project is expected to increase the Gross Regional Product in Clark County by 4 percent, said Brad Marmer, director of business development for the Nevada Governor's Office of Economic Development, in a panel discussion about economic development at Apex.
The plant is expected to begin building cars in the next two years.
Hyperloop Technologies Inc., has built a test facility for a futuristic transportation system at the same North Las Vegas industrial park. About 6,100 acres at Apex is developable. It hasn't been able to reach its potential historically because of a lack of water lines and other infrastructure on the site – problems being overcome with state help.
Southern Nevada has had difficulty competing with neighboring regions such as Southern California, Northern Nevada and Phoenix because of a lack of developmental industrial land and some of the highest rental costs.
"For 20 years I have been working at Apex trying to sell land and for 20 years we have seen large deals go to Utah, Southern California, Arizona and even Mesquite has gotten deals over us," said Patrick Marsh, executive vice president with commercial brokerage Colliers International. "The biggest deal has been the lack of infrastructure. We were able to sell land but not to real industries until Faraday came long, the state stepped in and helped get infrastructure out there. I think we're going to start getting these deals that we've been losing the last 20 years (for manufacturers)." We want lose them to California and Arizona anymore."
David Brown, president of Land Development Associates, the firm that manages the park, said Nevada has been put on the map as an electric vehicle manufacturing hub.
"The stigma of Apex that we can't get anything done out there — along with the infrastructure — that's what we're fighting against. We're making leaps and bounds over that and setting ourselves up to compete (with other industrial centers)," Brown said.
Marsh said it won't create a "huge frenzy" at Apex because there's still industrial land available elsewhere in the valley. But he said some developers are tying up some land at Apex and possibly construct build-to-suit projects for ancillary businesses that will result from Faraday.
"We're starting to see that," Marsh said. "There's a paper manufacturer looking for 350,000 square feet and has some sort of relationship with Faraday. They like that rail is going out there. There are very few rail-served sites in the valley, and that will help create more growth up there."