Neon Museum receives $425K grant for major expansion
February 16, 2017 - 8:20 pm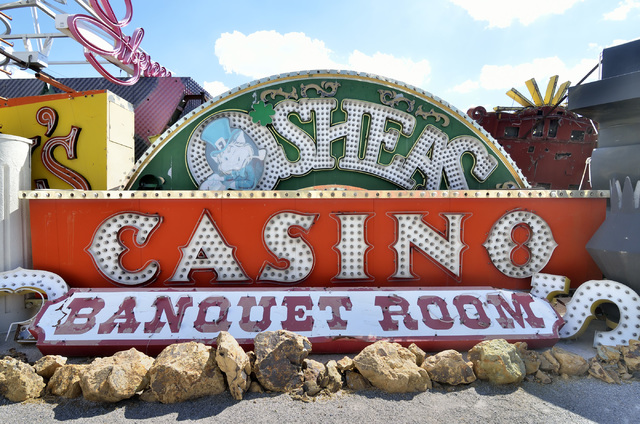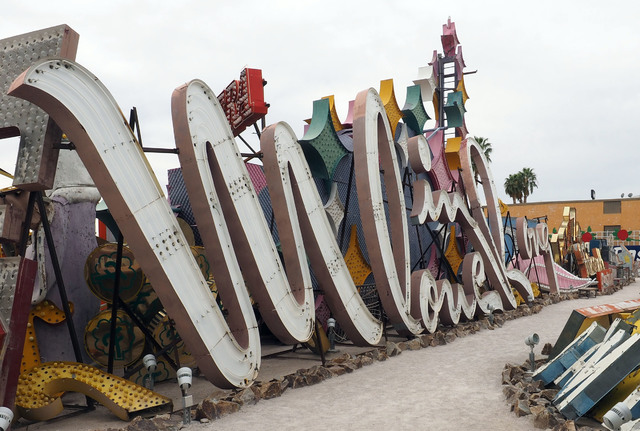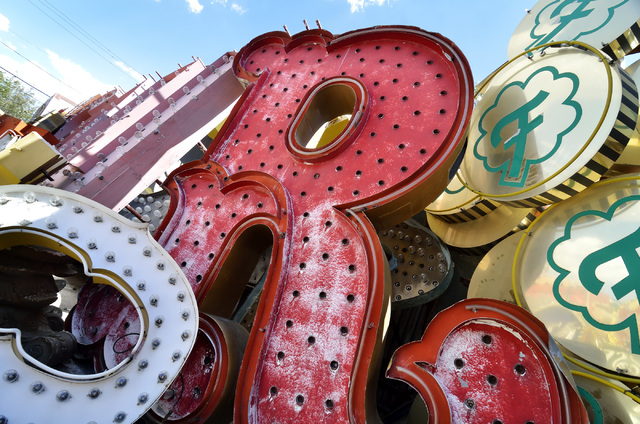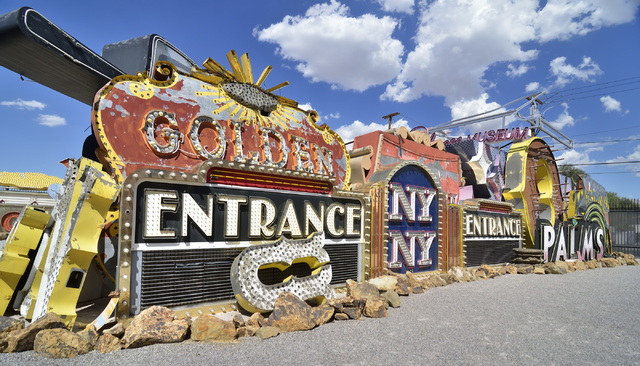 More neon is coming to the Neon Museum with the help of a $425,000 grant from the city of Las Vegas.
For the first time since opening in October 2012, the Neon Museum, 770 Las Vegas Blvd. North, has purchased additional land to allow for the nonprofit's first significant expansion, organizers said in a release.
"We're grateful to the city of Las Vegas, whose grant recognizes the Neon Museum's role in promoting and preserving our community's history," said Rob McCoy, president and chief executive officer, Neon Museum. "An expanded museum enables us to reintroduce even more retired Las Vegas signs to the public arena and enrich the historical narrative available to visitors of downtown Las Vegas."
Occupying .27 acres adjacent to the existing Neon Boneyard and La Concha visitor's center, the recently acquired parcel will pave the way for an open-air exhibit and events space designed by SH Architecture.
Additionally, the expanded Neon Museum space will allow for 30 signs to be put on display that have been held in the museum's storage facility due to lack of available space at the Neon Boneyard.
Once displayed, visitors will have a chance to view historic signs from the Las Vegas Club, Spearmint Rhino, Longhorn Casino, Sahara Saloon, Opera House Saloon and Riviera.
With a collection of more than 500 neon signs, the Neon Museum is dedicated to collecting, preserving, studying, exhibiting iconic Las Vegas signs for educational, historic, arts and cultural enrichment. The museum set a record for attendance and revenue during its fiscal year ending in June 2016.
Contact Caitlin Lilly at clilly@reviewjournal.com. Follow @caitielilly_ on Twitter.