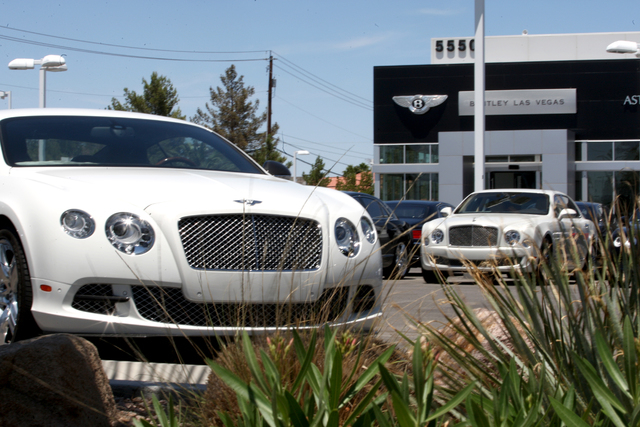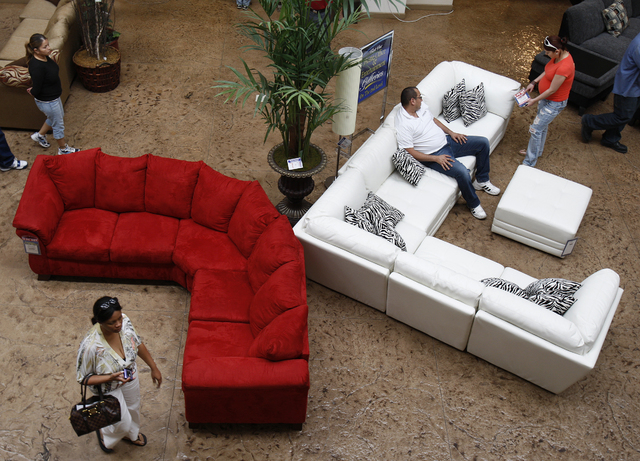 Fewer fries, more ties.
Uneven consumer spending in categories ranging from restaurants to clothing couldn't hold back improvements in state and local taxable sales in April.
Businesses in Clark County recorded $2.9 billion in taxable sales in the month, up 8.1 percent from $2.7 billion in April 2013, the state Department of Taxation reported Friday.
Local improvements bested a statewide gain of 3.1 percent. April's taxable sales across Nevada came in at $3.9 billion, up from nearly $3.8 billion in April 2013.
Not all counties and sectors gained equally. Just nine of Nevada's counties posted sales increases; Clark, Washoe and Storey counties contributed the most to the state's $115.7 million sales jump.
Local categories that saw improved sales in April included clothing and accessories, which expanded sales 12.9 percent, or nearly $33.5 million, to $293 million. Merchant wholesalers of durable goods such as office equipment posted a gain of 8.8 percent, or $13.6 million, to $168.1 million. Dealers of cars and car parts grew sales by 4.6 percent, or more than $14 million, to $319.6 million. Also, general merchandise stores, including department stores, increased sales by 5.2 percent, or $12.6 million, to $254.6 million.
But sales in the biggest spending category — bars and restaurants — slipped 6.3 percent, dropping roughly $49 million to $731.4 million. The sector made up 25 percent of all countywide spending in April.
The state's building economy also seemed to stumble in April, with construction-related spending across Nevada dropping 47.1 percent. Clark County bucked that trend, though, as purchases in the local building industry rose 8.8 percent, or $3.9 million, to $49.2 million. Several major projects remain under construction on the Strip, including the transformation of the former Sahara into SLS Las Vegas and big retail projects at TI and New York-New York.
Statewide, gross revenue collections from sales and use taxes came in at $304.6 million, up 3.8 percent compared to April 2013. The General Fund portion of sales and use taxes was $77.3 million, a 4.7 percent gain year over year.
The General Fund's share is 1.2 percent, or $9.1 million, below state budget forecasts for fiscal 2014, which ends June 30.
Sales and use taxes help fund Nevada schools and prisons.
Contact reporter Jennifer Robison at jrobison@reviewjournal.com. Follow @J_Robison1 on Twitter.