Nevada's 2013 job growth exceeds national rate
December 9, 2013 - 10:50 pm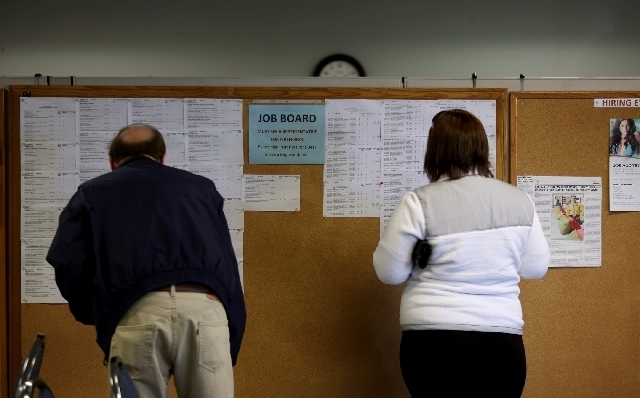 CARSON CITY — Nevada's job growth in 2013 will exceed the national growth rate for the first time since 2006, a state economist said Friday.
But it will be 2017 before Nevada regains all of the 175,000 jobs it lost during the 2008-10 recessionary period, economist Leanndra Copeland told members of the state Economic Forum.
About 50,000 jobs have been added to the state workforce since 2011, including 23,000 this year. At its peak Nevada had about 1.3 million jobs.
Before the recession, Nevada regularly increased its workforce by 5 percent or more a year. With its 1.9 percent growth rate this year, Nevada climbed above the 1.6 percent national average, Copeland said.
Copeland said the $300-an-ounce drop in the price of gold lead to cutbacks of hundreds of mining jobs, although she estimated that about 150 mining jobs will be added in 2014. About 16,000 people work in the mining industry.
The number of construction jobs increased by 4,600 this year, and the construction workforce is expected to grow by 5,000 in both 2014 and 2015. About 100,000 construction workers lost jobs in the 2006-12 period. More than 60,000 Nevadans now work in construction.
Contact Capital Bureau Chief Ed Vogel at evogel@reviewjournal.com, or 775-687-3901. Follow him on Twitter @edisonvogel.