Nevada's water delegation in Singapore reaps six 'very viable prospects'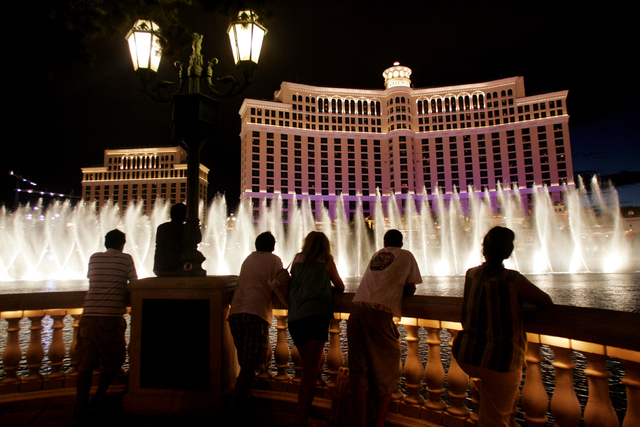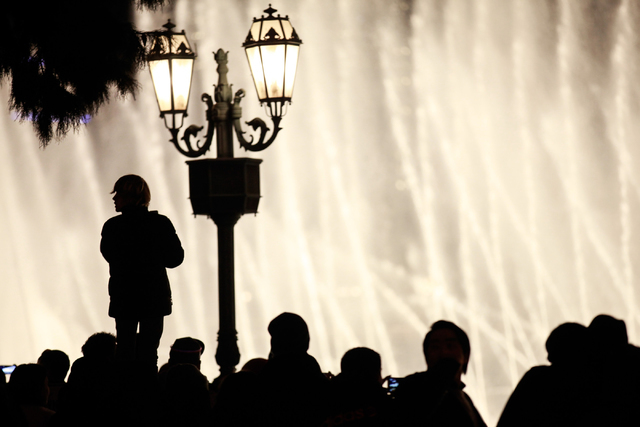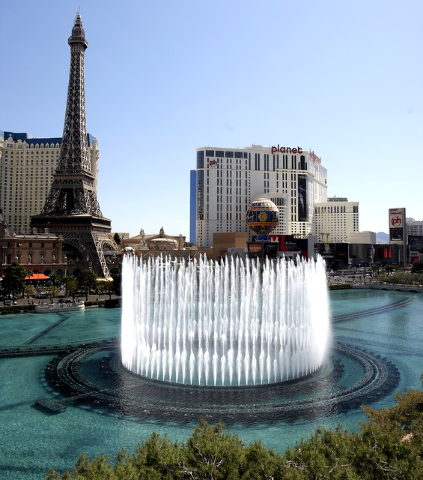 Prepare for a wave of job openings in water technology.
An eight-member Nevada delegation on a mission to Singapore to recruit water technology companies earlier this month came back with six "very viable prospects," along with two deals in the final stages.
Nate Allen, executive director of WaterStart, led the trip to Singapore for Singapore International Water Week, an international conference centered on water technology. WaterStart, a public private nonprofit founded in 2013, works with state agencies and organizations to create quality job growth and diversify the region's economy through supporting innovation in water technology.
"It was what we were hoping it would be," Allen said of the conference.
The six "viable prospects" are all startup companies, including a software company that helps manage issues around energy consumption and water quality, a company that helps to bring data in from remote locations and a company with a product helping with leak detection.
Kevin Fisher, director of water quality and treatment for the Southern Nevada Water Authority, said he is most excited about two companies.
"One company had some interesting technology on helping us run our pumping stations," Fisher said. "It's like a thermodynamic flow meter, which is a relatively novel idea."
Fisher is also "thrilled" about possibly working with a Swedish company that has a bacteria-sensing camera for water quality, for what is formerly known as online biological monitoring.
"Right now you take a (water) sample and then run tests on it to see if there's bacteria in it. Then, if we see bacteria we have to identify it," he said. "Companies are now coming up with online devices that can watch the water as it goes by, and it will sample the water — it comes into like a plastic lens, and as it goes by the camera looks at it and the camera has actually been trained to look for specific types of bacteria that we have concerns about."
It may take about four years to see those six startups come to fruition in Nevada, if all goes according to plan.
But when they do arrive, Fisher said it will be a "double win" for Nevada.
"It will help diversity our economy and in doing so it will even help up us in running our water system," Fisher said.
The two deals in the final stages of closing include a company that will be coming to Nevada later this year.
"It's a company that we've been talking with for a while now and they just happened to be in Singapore," Allan said. "They gave us the opportunity to sit down and hash out some terms that will be a really significant announcement we make in September."
He also hopes to have a September announcement of a formalized partnership with Singapore's water authority equivalent, the Public Utilities Board. Currently WaterStart's members include the Southern Nevada Water Authority, the Governor's Office of Economic Development, the Desert Research Institute and the Las Vegas Global Economic Alliance.
"For me this is like a big systemic opportunity for us to have an organization that is similar to ours but that's based in Singapore," Allen said. "We can regularly be working with them to say what our needs our and have them connect us with new technologies coming out of Singapore that can directly address those needs."
Contact Nicole Raz at nraz@reviewjournal.com or 702-380-4512. Find @JournalistNikki on Twitter.