New gentlemen's club hopes virtual currency will set it apart
Updated May 19, 2017 - 9:58 pm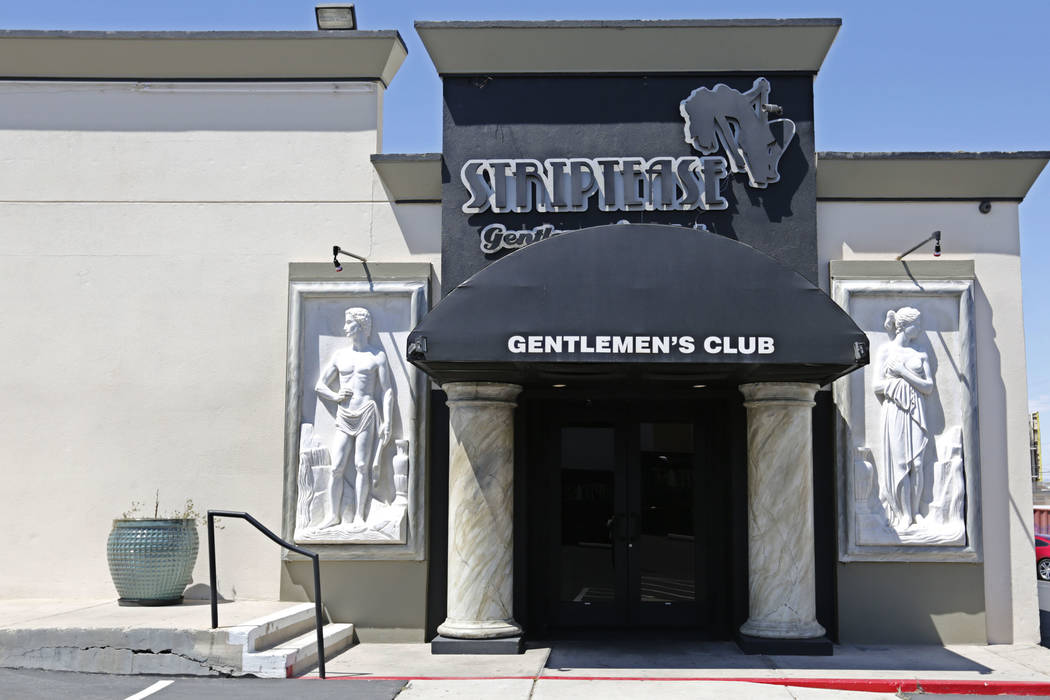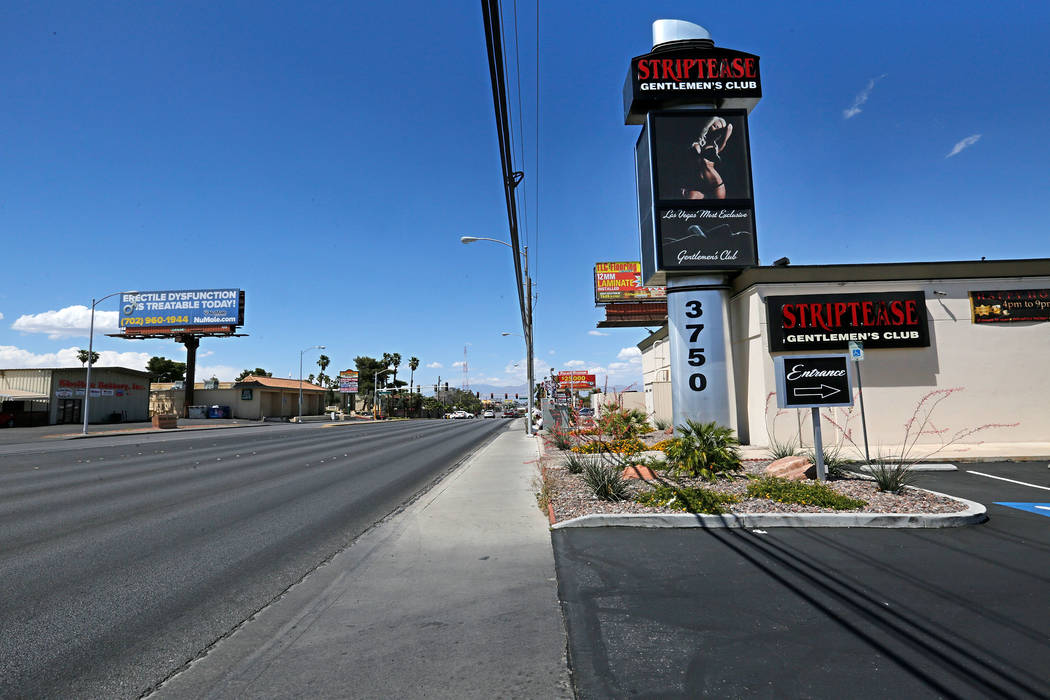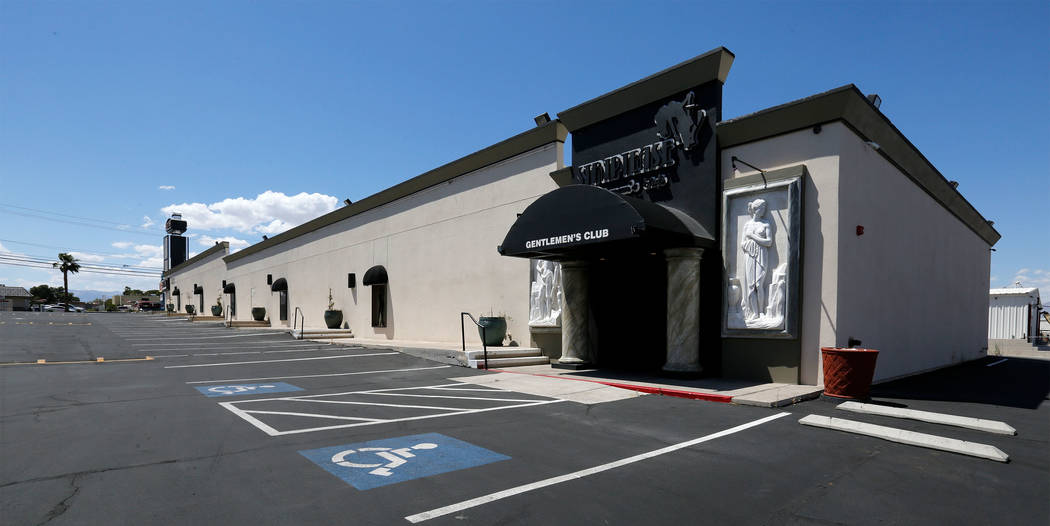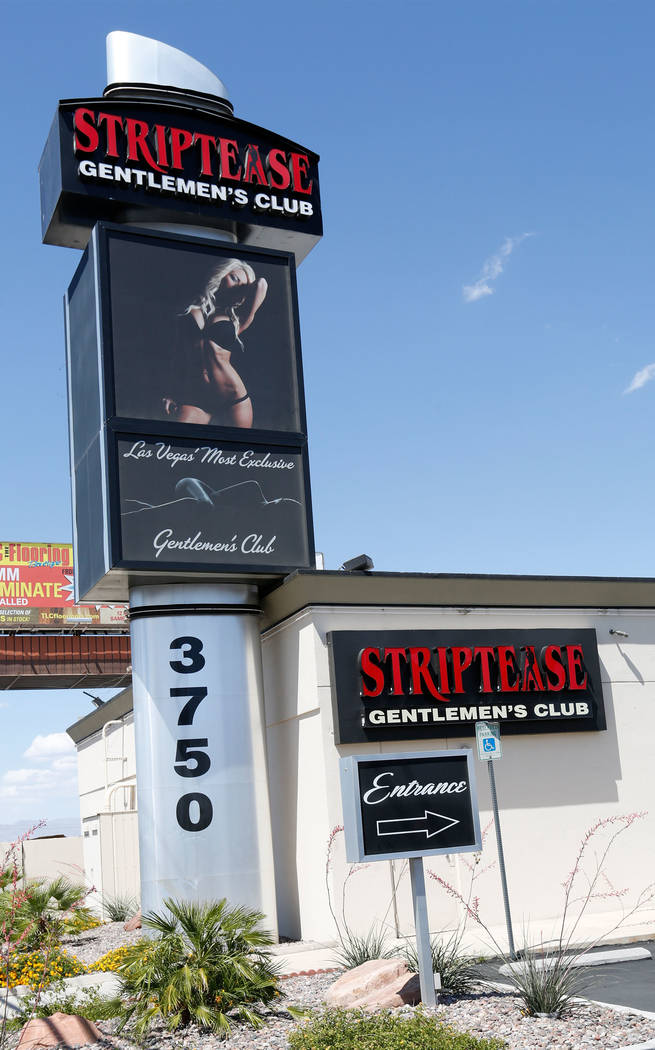 Mixed martial arts trainer Nick Blomgren is readying to battle his former employer, Cheetahs, on its own turf.
Blomgren, known as One Kick Nick, will open a new gentlemen's club next month called Legends Room off the Strip.
The Las Vegas native, who has spent more than 20 years in the industry, is hoping a new marketing weapon — a virtual currency — will help him wrestle tech- and investment-savvy clients away from the strip club giants.
Blomgren and partners are selling club memberships for $5,000 that can be bought with bitcoin as well with cash and credit cards. Members in return will receive 5,000 LGD, a virtual currency created by Legends Room, that can be used to pay for lap dances and drinks.
Membership allows entry to a VIP room featuring adult entertainment and Ultimate Fighting Championship stars. Nonmembers will be required to purchase at least one token to enter the VIP room, which Blomgren hopes will create a market for the LGD virtual currency.
Members and other token holders will be able to sell their LGD for bitcoin on the Bittrex cryptocurrency exchange or for cash through the club's concierge to those seeking access to the VIP room. Bitcoin and LGD are just two of many virtual currencies.
The daily price of LGD and bitcoin will be shown on club video monitors. Investors hanging out at Legends Room during trading hours will also be able to check the latest stock and bond prices on the club's Bloomberg terminal.
Legends Room has been receiving calls from attendees of Money 20/20, a conference that focuses on payments and financial services innovation, according to Peter Klamka, who created LGD and manages virtual currency transactions for Legends Room. Money 20/20, which will be held in Las Vegas in October, attracts about 11,000 people.
The use of the virtual currency will help avoid embarrassing situations for patrons, said Blomgren, who has seen it all over the years as a bouncer, security manager and then general manager at Las Vegas clubs. He first entered the industry in 1985, later joining Cheetahs in 1993, then Paradise Club and Scores.
"Sometimes guys come in and spend $10,000 on a credit card. When they realize what they did the next day, they try to get charge backs so that their wives don't know," he said.
Starbucks-Like App
Legends Room will roll out an app — much like the one Starbucks offers — to enable patrons to pay for goods and services on club premises with the virtual currency.
Members would be able to scan QR bars either on the dancer's phone or placed on her body rather than stuffing dollars into her stockings.
"There are no dollars or piece of paper to get lost, there are no coins that fall between the seats, no arguments like 'I handed you this, no you didn't.' It cuts out the b.s. factor," said Klamka.
Legends has 6,000 memberships and 30 million LGD tokens for sale. The club has raised $800,000 in bitcoin on the Bittrex exchange and about $1.2 million in cash and credit sales as of Tuesday, said Klamka.
The surge in the bitcoin price over the past few months has helped sales, said Blomgren. People want to spend their bitcoins while the price is high. Bitcoin has rallied from $455 in May 2016 to more than $1,900 on Friday.
Asians have been significant buyers of memberships, Klamka said, adding that bitcoin is popular in countries like China, where the opportunities to spend the virtual currency are limited.
Legends Room will open in June, occupying 15,000 square feet at 3750 Valley View Blvd. near the Rio. Total investment is in the low seven figures, Klamka said.
That would definitely be money down the drain were it not for the virtual currency marketing tool and membership database, said Klamka. There are so many gentlemen's clubs in town that owners pay taxi drivers up to $80 to bring patrons to the door.
"Running a strip club in Vegas with all the competition, regulation, insurance and litigation potential — it is just not a good business. You might as well invest your millions in Google stock and let Larry Page do the work."
Contact Todd Prince at tprince@reviewjournal.com or 702-383-0386. Follow @toddprincetv on Twitter.