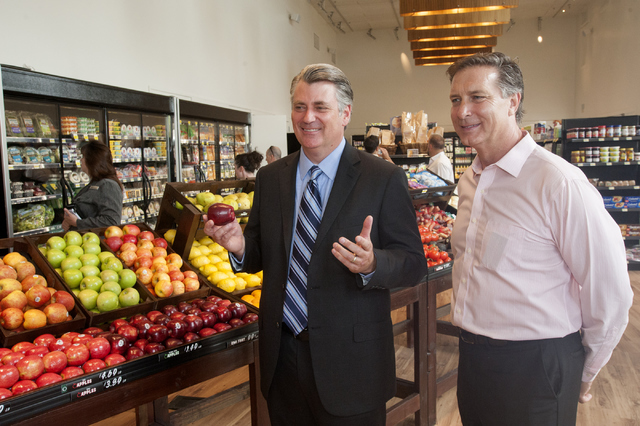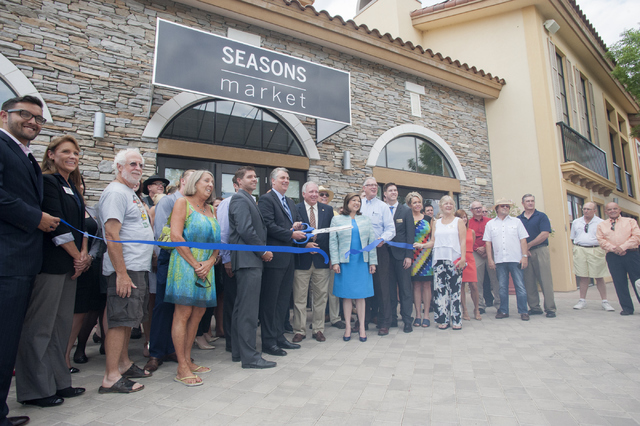 The new Seasons Market has opened in MonteLago Village at Lake Las Vegas.
The official opening of the 5,000-square-foot, neighborhood grocery store at 20 Costa di Lago, Suite 120, was marked by a ceremony on Tuesday.
"Our residents requested that we add a grocery store at Lake Las Vegas, and we are excited to open Seasons Market for them and other guests to Lake Las Vegas," said Patrick Parker, Raintree Investment Corp. president, noting the nearest supermarket is about four miles away. "In addition to shopping, Seasons will be 'experiential' where you'll enjoy wine and product tastings and sit to have a cup of coffee or sandwich – all with a tableside view of our beautiful lake."
Added Henderson Mayor Andy Hafen: "We're delighted to welcome Seasons Market to Lake Las Vegas and Henderson. Raintree's beautiful new store will be a hub of activity and is a good sign of the team's commitment and investment in Lake Las Vegas as they continue to add and improve on amenities in this great community."
Following remarks and the ceremony, attendees entered the store to sample the organic and traditional market and specialty items, including many award-winning products and some exclusive to Lake Las Vegas from Full Circle and other local and regional growers and companies.
Event guests also included other city of Henderson officials, Henderson Chamber of Commerce members, Lake Las Vegas residents and builders, MonteLago Village restaurant and business owners, and Lake Las Vegas hotel and business partners.