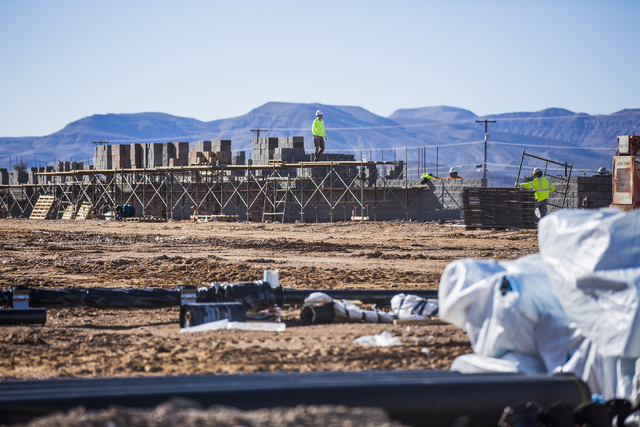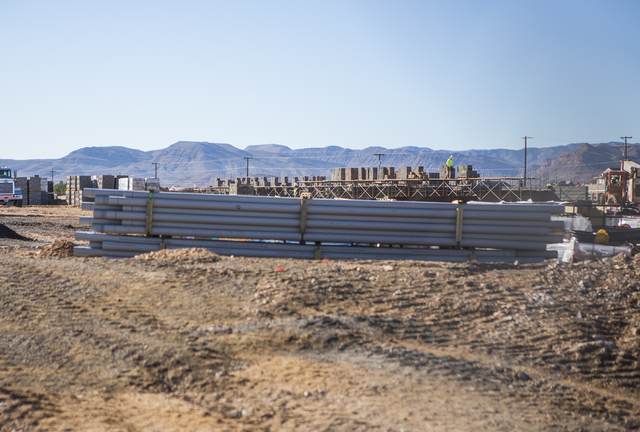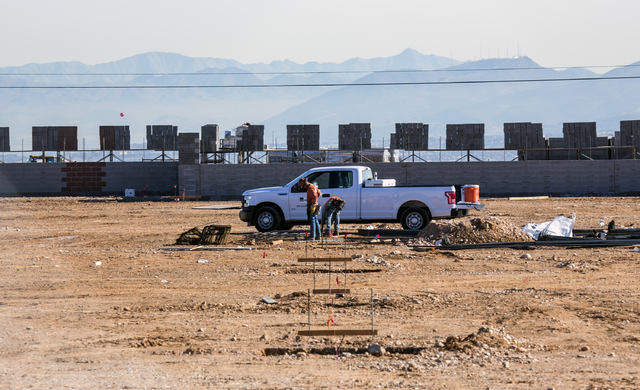 The Wal-Mart under construction in the southwest valley will start to hire in the spring and expects to bring on 250 new employees.
The majority of those jobs are full time in various parts of the store going in at Blue Diamond Road and Rainbow Boulevard, Wal-Mart spokeswoman Delia Garcia said in a statement.
Starting wages will be decided closer to spring, she said. As of October, the average wage for Wal-Mart's full-time employees in Nevada was $14.04 an hour.
The 169,000-square-foot location has received several county construction permits this year to do a total of $9.15 million worth of work.
People interested in applying online to work at the new location can visit careers.walmart.com after hiring starts. Wal-Mart will open a hiring center at the store as well, Garcia said.
The new Wal-Mart will be about four miles south and three miles west of two other locations for the retail giant. The new location is expected to open in late summer, Garcia said.
This year, the location east of the new Wal-Mart received about $884,000 in remodeling investment from the Arkansas-based company, according to county construction permits. That Wal-Mart is located near the intersection of Silverado Ranch Boulevard and Bermuda Drive.
Wal-Mart also invested $605,000 this year in its location near the intersection of Lake Mead and Hollywood boulevards, according to county construction permits.
The retailer's Blue Diamond location will help fill the area's need for retail and especially grocery stores, said Kit Graski of ROI Commercial Real Estate, who represents shopping centers near the Wal-Mart site.
"This is going to be a very welcome addition," he said.
An Albertsons under construction at a center he represents at Blue Diamond and Buffalo Drive also will help residents weary of traveling north for food, Graski said.
Located by the Mountain's Edge master-planned community, the Albertsons is expected to finish during the first quarter of 2017, he said.
Graski also is vetting some fast-food and other small shopping center staples interested in moving into the center, he said.
Contact Wade Tyler Millward at 702-383-4602 or wmillward@reviewjournal.com. Follow @wademillward on Twitter