Officials pursue 'complete street' vision for Maryland Parkway
December 18, 2015 - 5:45 pm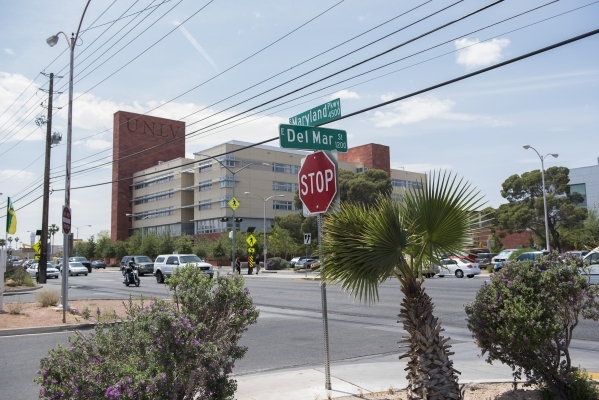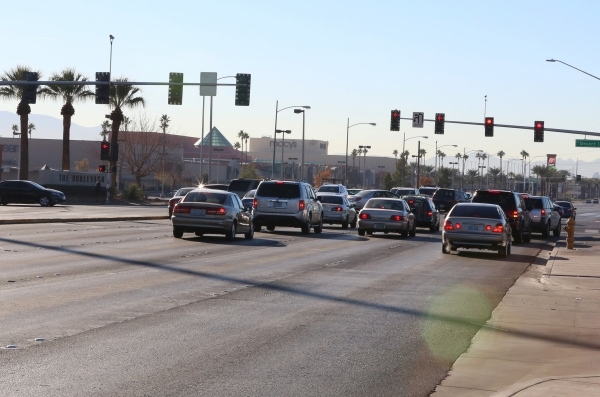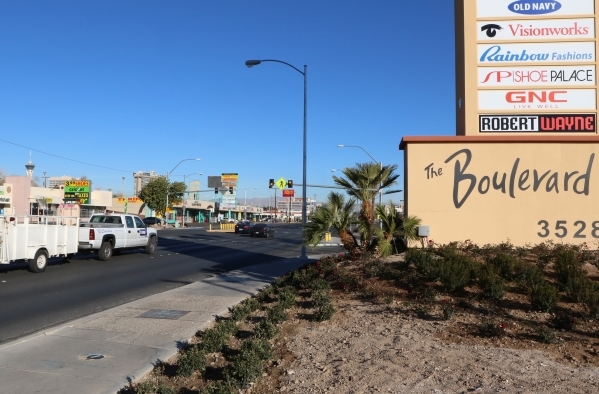 An organization of business people and institutional groups is spearheading a movement for big changes along 4 miles of Maryland Parkway.
The Maryland Parkway Coalition, an informal, unincorporated group with interest in the corridor from Charleston Boulevard to Russell Road, hopes to gather additional support from businesses and residents in the neighborhood before formally presenting its vision for the area to Clark County government entities.
Coalition members met Wednesday and said they hope to get additional support before presenting a proposed overlay zoning district to the Clark County Planning Commission and, eventually, the Clark County Commission.
The group is being supported by the Clark County Comprehensive Planning Department, the Regional Transportation Commission of Southern Nevada, University of Nevada, Las Vegas planners and the Clark County Parks and Recreation Cultural Arts Program.
Plans are being driven by anticipated transportation improvements for Maryland Parkway, seen as an important route linking downtown Las Vegas with McCarran International Airport and running past several businesses, hospitals and the university.
Not only does the coalition want the transportation improvements, but it also believes the route can become a destination through transit-oriented development.
That's why the overlay zoning district is important. It enables mixed property uses within one area. While commercial zoning establishes standards for businesses and residential zoning for homes and apartments, overlay zoning could allow both so that businesses could hypothetically operate from the ground floor with apartments and residences above them.
The coalition is eyeing four districts along the route — the Medical District from Sahara Avenue to Desert Inn Road, the Commercial District from Desert Inn to Flamingo Road, the Education District from Flamingo to Tropicana Avenue, and the Airport District from Tropicana to Russell Road.
All of them would be linked together with a revamped streetscape concept known as a "complete street" with road standards different from those that exist now.
Coalition members envision curbside areas for pedestrians, furnishings for transit stops, traffic lanes, bicycle lanes and space dedicated for a form of light rail commonly known as streetcars — the trains aren't as long and fast as traditional light rail.
At Wednesday's meeting, about 30 coalition members heard presentations from Shane Ammerman, assistant planning manager for Clark County; Dave Swallow, engineering services director at the Regional Transportation Commission; David Frommer, executive director of planning and construction at UNLV; and Patrick Gaffey, supervisor of the Clark County Parks and Recreation Department's Cultural Division.
Coalition members saw examples of corridors in other locations that have been transformed with transit investments. Among them: Mill Avenue in Tempe, Ariz., now known as Downtown Tempe; Old Town in Portland, Ore.; and the Main Street area in Grand Junction, Colo.
The cost of improvements under consideration would range from $326 million to $402 million, depending on the extent of improvements.
The group expects the county would tap federal grants, local transportation funding and private investments.
Discussions about the improvements come as the Regional Transportation Commission is explaining and soliciting comments on its Transportation Business Investment Plan, which addresses mobility issues in the city's resort corridor.
Ric Jimenez, national operations director for the Rouse Properties, which formerly operated the Boulevard Mall, is coordinating the coalition's efforts and said the grprobably would approach the county sometime next year.
Contact reporter Richard N. Velotta at rvelotta@reviewjournal.com or 702-477-3893. Follow @RickVelotta on Twitter.