Proposal for drones to fly over crowds in the works, FAA chief says at Las Vegas conference
September 7, 2016 - 4:15 pm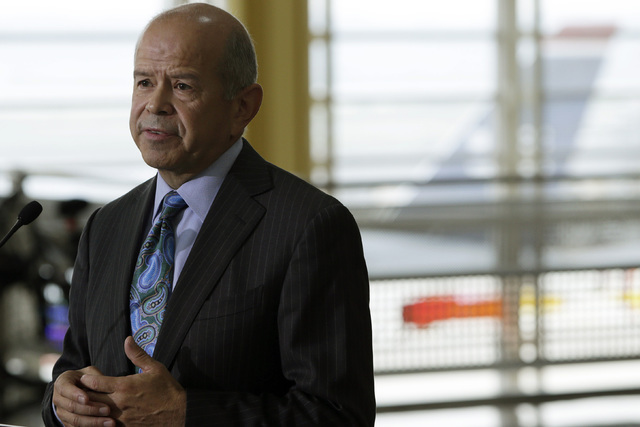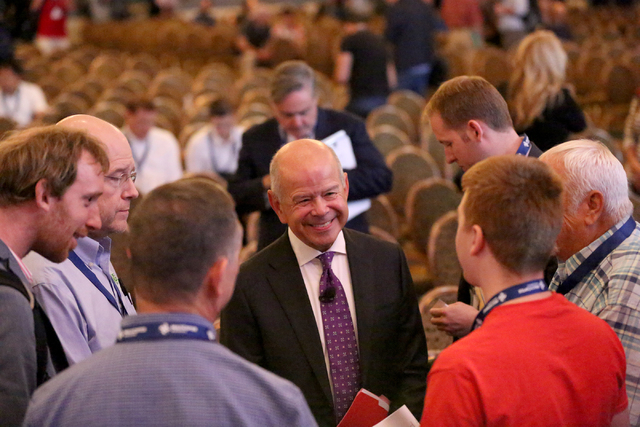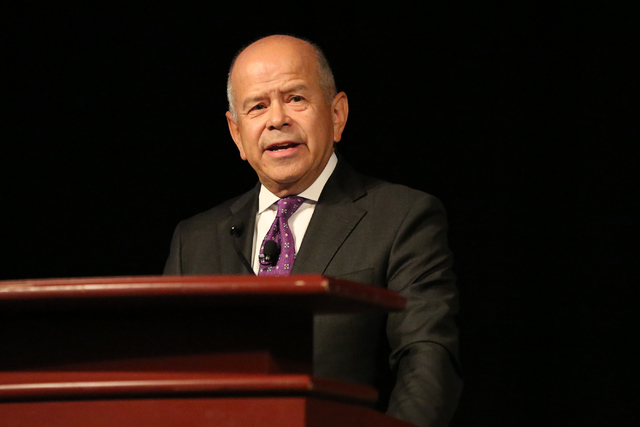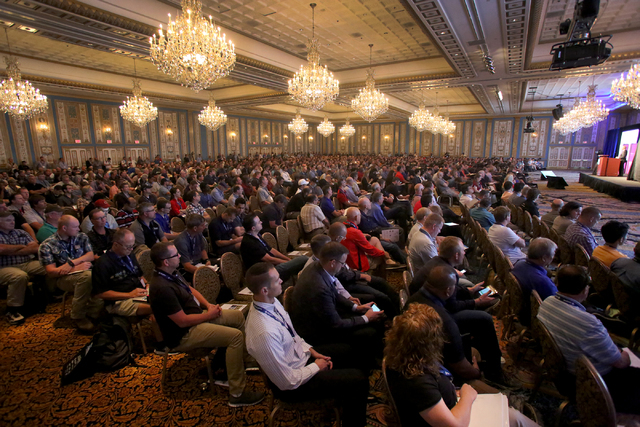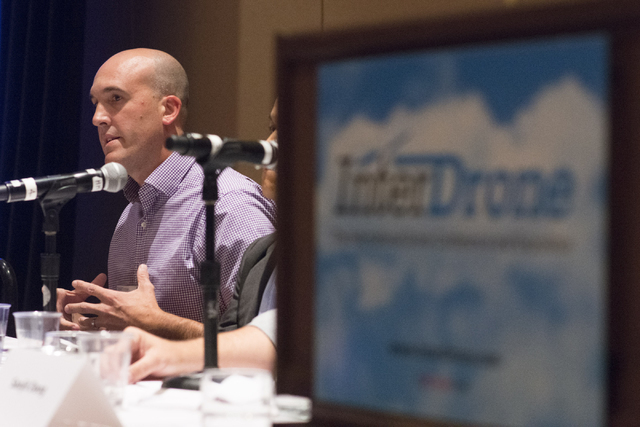 The Federal Aviation Administration is planning a new proposal for unmanned aircraft to fly over crowds, the head of the FAA said in Las Vegas on Wednesday.
"We've been successful because we've been willing to be open-minded, to be flexible and to be creative," FAA Administrator Michael Huerta told a crowd of about 1,800 during his keynote at InterDrone, a three-day conference at Paris Las Vegas dedicated to commercial drones.
He said the new proposal would be released by the end of this year.
Huerta added that the FAA is also working on rolling out new proposals for drones to fly beyond the line of sight of a drone operator, or in industry lingo, beyond visual line of sight.
InterDrone Chairman Ted Bahr said, "It goes to show that the FAA is willing to tackle these tough issues."
Heuerta said the FAA is being cautious to avoid "unintended consequences" in integrating manned and unmanned aircraft.
"Everyone I talk to is approaching this new segment of aviation from a perspective of safety first," Huerta said. "Despite our sometimes different view points, we all agree on one thing: and that is we all want to see the safe integration of unmanned aircraft."
Only five years ago, a few thousand drones were sold each year to mostly remote-controlled model aircraft enthusiasts, he said.
"As we know, four or five years is eons in terms of drone development and innovation," Huerta said, adding that the FAA predicts there could be as many as 600,000 unmanned aircraft used commercially by next August.
But, he said, integrating manned and unmanned aircraft will never be a "finite process" as technology evolves and innovation continues.
The emerging industry lends itself to "more opportunities for more people to realize the American dream," as more people see opportunities for innovation and development.
Bahr said Huerta was clearly taken by the entrepreneurial spirit of the industry.
The majority of the exhibitors at InterDrone are small businesses, Bahr said.
"Many are selling drones that are $5,000 to $10,000, and these are going to grow to be much larger businesses. It's a clear indication that we're in the early days here."
The newest rules allowing for the commercial operation of drones, knows as the Part 107 small rules, will allow for "innovation to flourish while protecting the world's busiest airspace," he said.
Innovation is the key word, as the industry is growing rapidly, Huerta said.
"When we first announced our plan to put registration in place (last year), more than one pundit scoffed at us," he said. But, today there are 550,000 registered unmanned aircraft, and it only took nine months to get there. Meanwhile, 320,000 manned aircraft have been registered over the course of a century.
While the FAA and the drone industry have made progress, "the work has just begun," he said.
There are many challenges yet to be addressed, including privacy challenges and detecting and addressing unlawful flights. Likewise, there are still many challenges yet to arise, as the industry emerges.
"Having Michael Huerta speak to this group certainly underscored the fact that he (and the FAA) is taking the needs of the commercial drone industry seriously," Bahr said.
Contact Nicole Raz at nraz@reviewjournal.com or 702-380-4512. Follow @JournalistNikki on Twitter.
RELATED
FAA chief to address drone conference Wednesday in Las Vegas
Nevada's drone industry taking tentative first steps