Sea Quest Aquarium set for fall opening at Boulevard Mall
August 30, 2016 - 1:56 am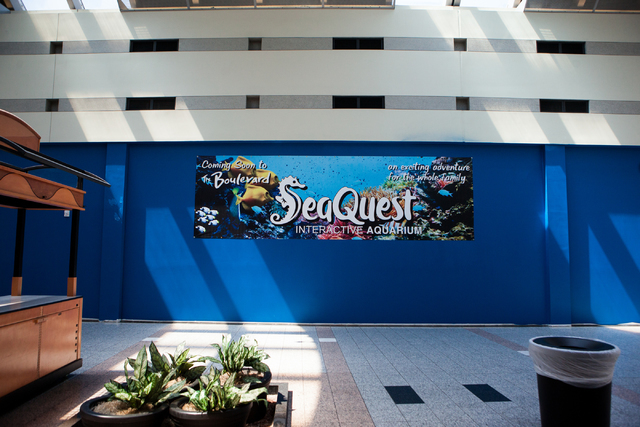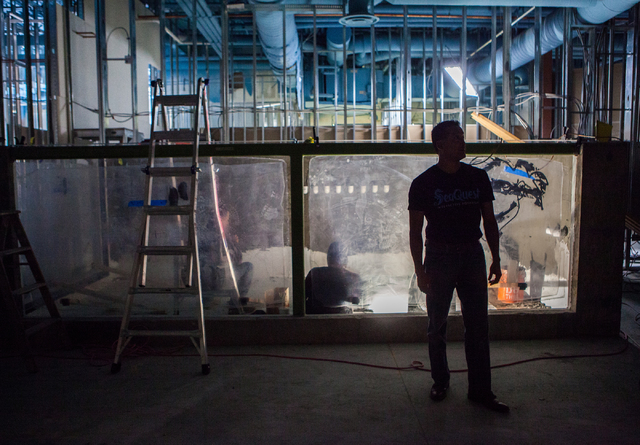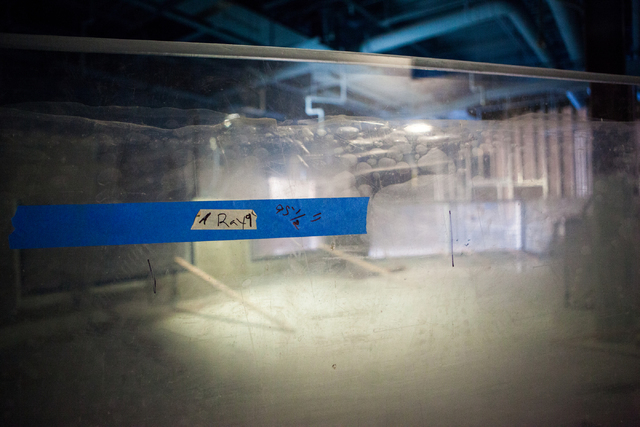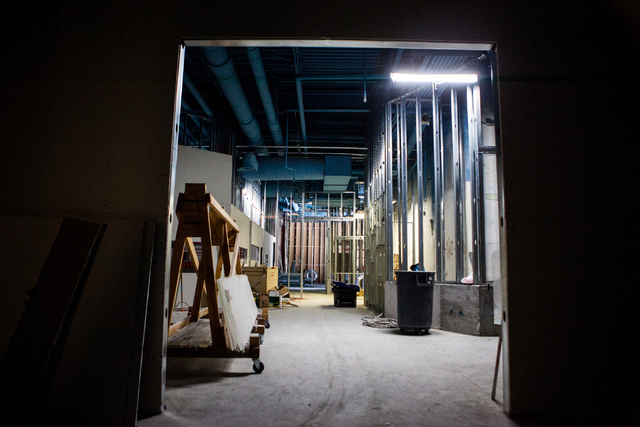 Las Vegas residents and tourists will have a chance to visit the Boulevard Mall's aquatic tenants when the SeaQuest Aquarium opens in late November.
Visitors to the 31,000-square-foot attraction will be able to hand-feed tropical animals, snorkel with stingrays, and "take selfies with pythons," owner Shane Shimada said.
Timo Kuusela, the shopping center's vice president and general manager, said the aquarium is part of the mall's overall plan to shift toward family entertainment and experiences that people can't get online.
The aquarium and an upcoming movie theater and playground will continue the mall's shift toward family entertainment, which began with last year's opening of John's Incredible Pizza Co., a family pizza and games spot.
The aquarium takes the space where nine stores had been previously. It will hire up to 50 people to manage it.
Sansone Cos., a longtime local real estate firm, bought the distressed shopping center for $54.5 million in 2013 with plans to revive it.
Kuusela said the mall is now 96 percent occupied, up from about 70 percent a few years ago. Sea Quest will go between Macy's and Goodwill, and upcoming attractions, such as a theater, will be strategically positioned nearby.
Shimada, who has lived with his family in Las Vegas for 15 years, said the aquarium intends to attract locals looking for a place to bring their children.
The aquarium will have more than 1,500 marine creatures along with exotic birds and reptiles.
"All of our tanks are about hip high so you can kind of reach in and interact with the animals," Shimada said.
Contact Alexander S. Corey at acorey@reviewjournal.com or 702-383-0270. Find @acoreynews on Twitter.