Site work under way for Windmill Lane Plaza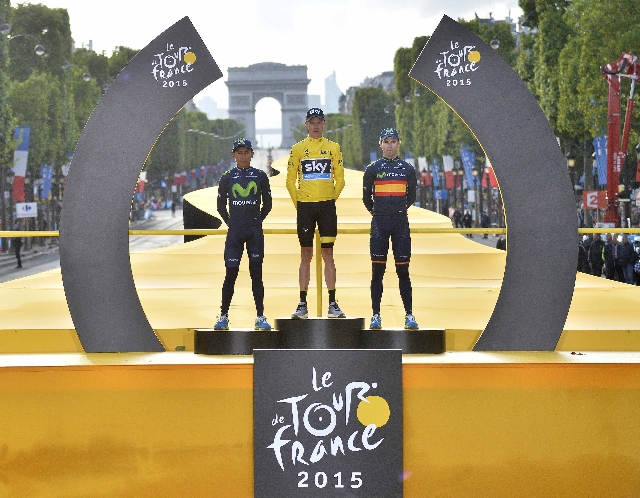 Omni Group Development has begun grading and site work for Windmill Lane Plaza, a $25 million, 48,000-square-foot retail and office center at Windmill Lane and Bermuda Road.
The plaza is about 50 percent leased before starting vertical construction, which is unusual in Las Vegas, developer and pulmonary Dr. Jonathan Baktari said.
He said niche retail zoning in the area and a location across from a Von's-anchored shopping center with heavy traffic is driving the strong activity.
"Once Blue Diamond (Road) becomes widened, we think that corridor between Las Vegas Boulevard and Maryland Parkway will become huge," Baktari said. "Nobody knows about Blue Diamond and Windmill."
Baktari, who started developing smaller buildings and retail centers in 2003, paid roughly $4 million an acre for the Windmill Lane parcel in August. Lease rates are $2.50 to $3.25 a square foot.
Tenants include Nevada Heart and Vascular, Smoothie King, Sundance Medical Center, Signature Day Spa & Nails and Anytime Fitness.
"The beauty of our location is we have two end-caps with drive-ins plus a stand-alone restaurant pad with outdoor dining," Baktari said. "Also, all of the buildings have frontage visibility on Windmill."
Cartmill Rogers Construction is the general contractor; Pacific Design Concepts is the architect.
Omni is also developing the $12 million Rhodes Ranch Plaza on Warm Springs Road, west of Durango Drive. It's about 60 percent leased, said Rob Lujan, vice president of Gatski Commercial.
Rhodes Ranch Plaza, considered the second phase of the Von's center, spans two buildings with a mix of office, retail and restaurant tenants, including Sumo Sushi, Marco's Pizza and Sundance Medical Group.
APARTMENT SALE: CB Richard Ellis brokered the sale of the Mesa Club apartments on Mountain Vista Street in Henderson for $43.8 million. Spence Ballif and Jeff Swinger represented Sentinel Real Estate Corp., which sold the 368-unit apartment complex to Colony Realty Partners.
Ballif said he's seeing fewer transactions in the multifamily sector than in years past.
"While multifamily demand remains strong, the recent influx of condo conversions and limited new construction has brought the supply down," he said.
LAND LOANS: Builders Capital provided a $5.6 million loan to Cal-Nev Land Co. to refinance five parcels totaling 177 acres in Sandy Valley.
The firm also loaned $1.2 million to Northwest Investments to purchase 2.5 acres of unimproved land south of Kyle Canyon Road.
MEDICAL CAMPUS: HealthSettings Network and IASIS Healthcare broke ground May 15 on a 40-acre health care campus at Losee Road and Azure Avenue in North Las Vegas.
The 110,000-square-foot North Highland Medical Office Building will have a surgery center, imaging center, urgent-care clinic, cardiac center and a range of physician offices.
TOPPING OFF: Two construction milestones were reached when Perini Building topped off construction of the $500 million, 65-story Trump International tower on the Strip and Martin-Harris Construction topped off the $125 million, 21-story Streamline Tower in downtown Las Vegas.
OFFICE PARK: Las Vegas-based SR Construction finished the $11 million first phase of The Park at Northpointe, a 100,000-square-foot office park being developed by Glen, Smith & Glen at 4070 Martin Luther King Blvd. in North Las Vegas.
Perkowitz & Ruth is the architect.
The first 10 buildings total 54,000 square feet.
VERGE CONDO: Urban Retail Group has been hired to list 30,000 square feet of retail space at the $135 million Verge condo development planned at Main Street and Bonanza Road. Construction of the 296-unit project is expected to be completed in third quarter 2008.
MILLION-DOLLAR HOME SALES Luxury Homes of Las Vegas reported the following million-dollar home sales last week: • $2.85 million, 6 bedroom, 6.5 bath, 7,331 square feet, Strip view, negative edge pool, fire pit, Anthem Country Club. ; • $1.02 million, 3 bedroom, 2 bath, 3,810 square feet, views, Southwest. • $1.72 million, 4 bedroom, 4.5 bath, 3,957 square feet, golf, city and mountain views, gated courtyard, Summerlin. • $1.65 million, 5 bedroom, 5.5 bath, 4,725 square feet, city, golf, water and mountain views, Red Rock Country Club. • $1.69 million, 5 bedroom, 5.5 bath, 6,004 square feet, vaulted ceilings, hardwood floors, gourmet kitchen, four flat-screen televisions, Summerlin. • $1.42 million, 5 bedroom, 5.5 bath, 5,236 square feet, guard-gated, Summerlin. • $1.2 million, 4 bedroom, 4.5 bath, 4,468 square feet, turret entry, courtyard, mahogany staircase, granite counters, coffered ceilings, Queensridge. • $1.01 million, 4 bedroom, 3.5 bath, 4,259 square feet, Venetian plaster, island kitchen, courtyard, pool, spa, Summerlin. • $3.1 million, 2 bedroom, 3 bath, 3,515 square feet, great view of Strip, bamboo flooring, gourmet kitchen, Park Towers. • $2.1 million, 4 bedroom, 4.5 bath, 4,103 square feet, Strip and surrounding area view, 700 square feet of terraces, 32nd floor, Turnberry Place.