Some locals, leaders think Atomic Kitchen will be a noise problem
January 18, 2016 - 12:28 pm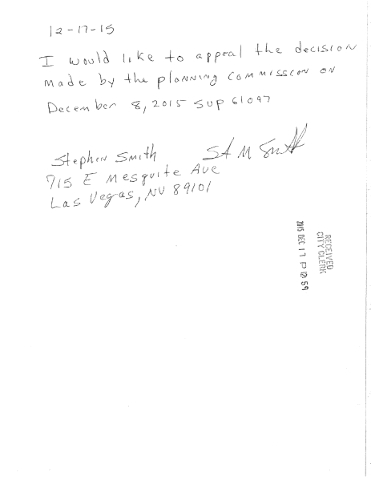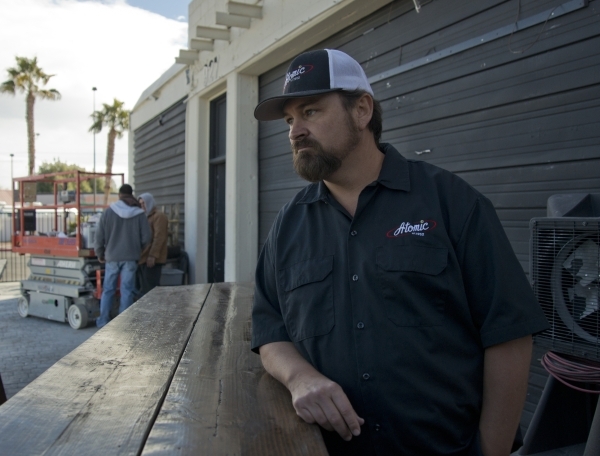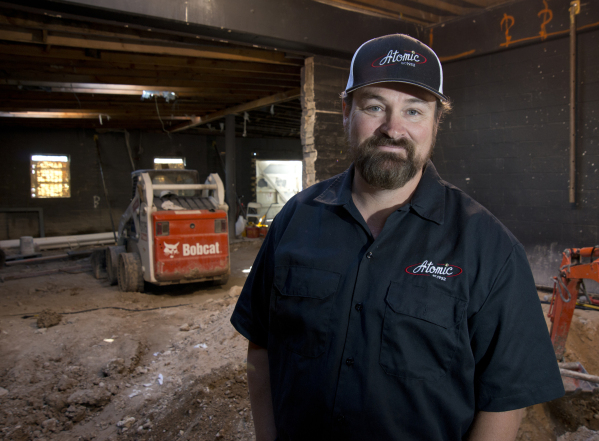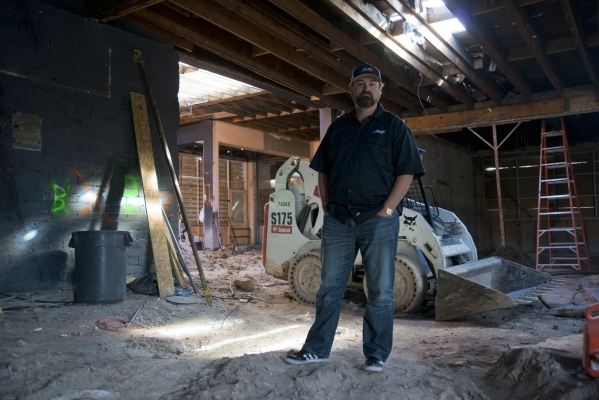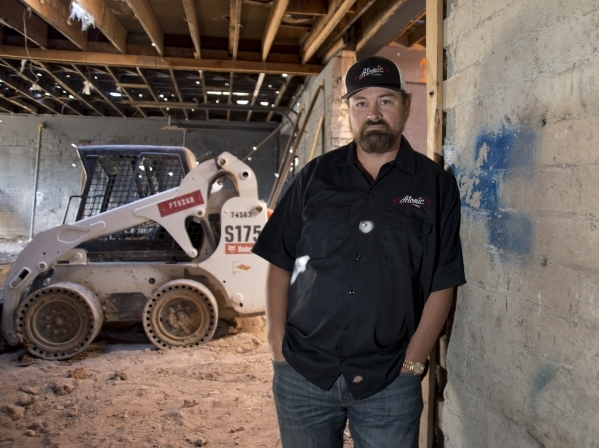 Who said gentrification was going to be easy?
Downtown Project's Todd Kessler has applied for a special-use permit for an "Old Vegas" themed restaurant-tavern called Atomic Kitchen right next to its well-known sister dive bar, Atomic Liquors, on East Fremont Street.
But Downtown Project, Kessler and Atomic Liquors owner Lance Johns, who is building Atomic Kitchen, are getting pushback from local residents, landowners and church leaders who argue Atomic Kitchen is only going to add to current noise problems in a gentrifying downtown neighborhood drawing more loud music entertainment.
The opposition to Kessler's request for the special-use permit came when the city Planning Commission Dec. 8 recommended approval for 3,268-square-foot Atomic Kitchen, which will have an outdoor seating area of 3,152 square feet. Johns is aiming to open the restaurant in April with 20-30 workers at a cost of nearly $1 million.
But the opposition didn't stop with the planning panel's endorsement. The Rev. Stephen Smith of Temple Baptist Church appealed the planning commission's recommendation nine days later, setting up the scheduled City Council action on the permit for Wednesday.
Atomic Kitchen will be built from the 1940s-era vacant garage next to Atomic Liquors. The Las Vegas movie "Casino" filmed mobster meeting scenes in the former garage, where the old shell is being renovated.
Lawyer Alan Lichtenstein knows about neighborhood noise issues because he is representing a downtown church in a federal lawsuit alleging the Life Is Beautiful music festival is causing noise problems. Lichtenstein said the Atomic Kitchen and its accompanying entertainment are just the latest examples of Downtown Project gentrifying a "nonaffluent" neighborhood without addressing new noise problems that will disturb local residents and churches.
Downtown Project is "interested in developing and in making money," Lichtenstein said. He also argued City Council has not protected the local residents and churches from the new noise problems from concerts and bars playing music, though Councilman Bob Coffin has said in the past that the residents won't be happy until there is no noise.
Local property owners such as Doug DeMasi, who owns apartment rentals two blocks from Atomic Kitchen, asked Johns to include conditions in his Atomic Kitchen license such as not pulling a special-event permit.
In an interview Friday at the Atomic Kitchen site, Johns said he is happy to talk with local residents, landowners and church leaders about any issue related to his new restaurant but he will not include conditions in his license. Johns said live music will mostly be happy hour acoustic performances in an area that is off the street.
"Give me a call if there's an issue, but I won't agree to conditions on a license," Johns said.
Johns wrote in his Oct. 21 justification letter to the city that Atomic Kitchen is "harmonious and compatible with all adjacent land uses and the vision of the redevelopment area."
Locals who returned postcards on the special-use permit proposal to the city showed the majority supported it, 51-12.
Johns said he understands local residents' angst about noise, but he said the scope of his Atomic Kitchen music is tiny compared to the Life Is Beautiful festival's musical acts.
Drew Cohen, co-owner of The Writer's Block book shop a block away on Fremont Street and who lives 1½ blocks from the Atomic Kitchen site, said he welcomes more commercial development in the changing neighborhood.
"The more commercial businesses the better. It has the potential to make the street seem safer," Cohen said. "Bad things happen when it's quiet."
Chef Natalie Young, who owns the Eat and Chow restaurants in the neighborhood, said the city, residents, churches and Downtown Project should meet to negotiate a reasonable agreement about noise.
"The neighborhood will grow. We will have music and festivals. Why can't we all get along and figure it out," Young said, standing outside her Chow restaurant, which is next-door to Writer's Block.
Kessler declined to comment, deferring to Johns, who leases from Tony Hsieh's Downtown Project.
Downtown Project, Hsieh's $350 million redevelopment initiative for the Fremont Street corridor between the Fremont Street Experience and Maryland Parkway, bought the Atomic Liquors site of nearly a third of an acre for $3.48 million on July 17, 2014, from Johns. Johns had purchased the Atomic Liquors property for $500,000 only two years earlier.
Downtown Project does not have a financial investment in Atomic Liquors and Atomic Kitchen, Johns said.
This will not be the last of the noise issues for the neighborhood.
Downtown Project plans to redevelop the former Fergusons Motel site two blocks east of Atomic Kitchen at Eleventh and Fremont streets. It will have live music there because a multi-tiered grassy amphitheater and audio platform are planned for the Fergusons redevelopment.
And don't forget — Life Is Beautiful returns in September.
Contact reporter Alan Snel at asnel@reviewjournal.com. Find him on Twitter: @BicycleManSnel