Southern Nevada businesses ready for Valentine's Day
February 11, 2017 - 10:32 am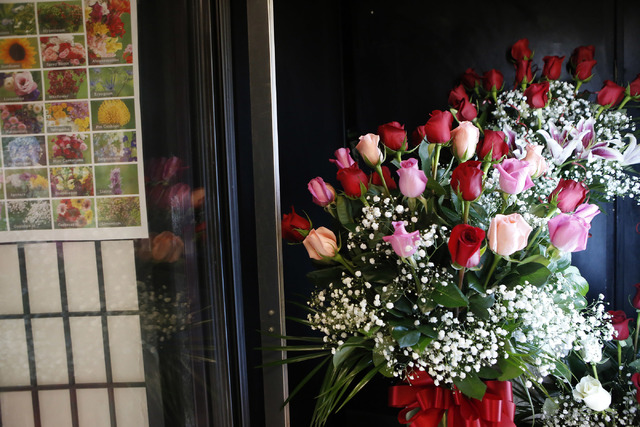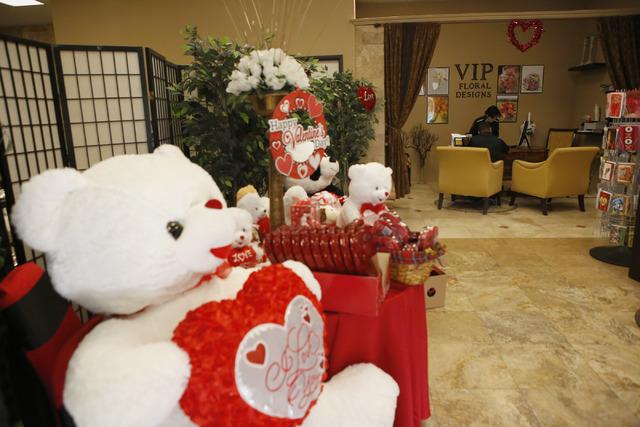 Love will be high in the air in Las Vegas on Tuesday.
Tour agencies offering helicopter flights see a jump in demand on Valentine's Day driven by couples seeking a romantic adventure.
"It's one of our best evenings in the first quarter," said Bryan Kroten, vice president of marketing at Maverick Helicopters in Las Vegas. "We staff up and double the amount of flights we offer."
5-Star Las Vegas Helicopter Tours, which also expects volume to double, already has four in-air weddings booked for Valentine's Day. Maverick will also have several weddings aboard its helicopters that day.
Couples pay as much as $1,500 for the 15-minute, in-air wedding ceremony over Las Vegas. That price includes limousine, minister, flowers, cake and champagne.
Valentine's Day will also spread some love to chocolate makers, spas, florists, limousine operators, lingerie shops and restaurants. Valentine's Day is to the chocolate and flower industry what the Super Bowl is to the pizza industry.
VIP Floral Designs, which operates Monday through Saturday, will open Sunday and have workers operating around the clock through Valentine's Day to get the flowers in shape. The flowers are shipped in from other states and overseas.
VIP expects to sell around 5,000 red roses over the weekend through Valentine's Day, about 10 times more compared with a normal period.
"It is crazy on the 13th and 14th. People are in and out all day," said owner Adelina Strasnei, who will have six instead of three people working in the store for the holiday. "It is the best holiday for florists."
The Rocky Mountain Chocolate Factory in The Orleans will also register its most profitable day this year as people snap up chocolate-coated strawberries for their loved ones.
The location will have four staff in the morning and four in the evening on Valentine's Day compared with two on a normal day.
"We double up to make sure we are not behind on the orders," said Cassandre Solorzano, a Rocky Mountain manager. She expects to sell about 100 pounds of chocolate on Valentine's Day, about triple a typical Tuesday.
While not associated with Valentine's Day like chocolate, wine and flowers, even pizzerias see a crisp business as families spend an evening out. Metro Pizza, a restaurant chain, says it's their best day of the year, even surpassing Super Bowl. Metro entices customers with heart-shaped pizzas for the holiday.
The National Retail Federation estimates that Americans will spend $18.2 billion this year on Valentine's Day, with nearly a quarter spent on jewelry and a tenth on gift certificates, such as spa treatments. February is the second best month for jewelry sales at SuperPawn on Flamingo Road, with sales 20 percent greater than March.
Las Vegas hotels promote their spas during the month with names and treatments to match the holiday. Red Rock Resort is offering a cranberry pomegranate sugar scrub it calls "Love is in the Air."
Spas are in peak demand during the Valentine's Day holiday because they make a "romantic gesture," said Kristin Carpenter, director of Qua Baths &Spa at Caesars Palace.
Carpenter says Qua expects to book more than four times as many couples' treatments this Valentine's Day compared with a normal weekday during this time of year.
Nonetheless, most of the companies contacted expect Valentine's Day this year to generate less revenue compared with last year, as it falls in the middle of the week.
The National Retail Federation seems to be in agreement. It anticipates overall spending to decline about 8 percent, or $1.5 billion, this year.
"Tuesday and Wednesday is not your favorite day for Valentine's," said Kristen LaBuda, wedding services manager for the Flamingo, The Linq Hotel and the High Roller.
Contact Todd Prince at tprince@reviewjournal.com or 702-383-0386. Follow @toddprincetv on Twitter.
RELATED
Valentine's Day stories: Summerlin couples share how they met
Valentine's Day stories: Southwest couples share how they met
Valentine's Day stories: Couple met at Boulder Station sports book