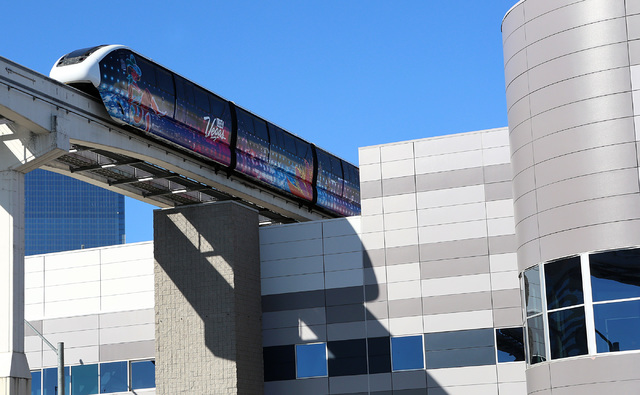 Gov. Brian Sandoval's vision for a state economy more dependent on skilled jobs — the new Nevada economy — is well on its way, officials say.
At the Las Vegas Global Economic Alliance's third annual State of Economic Development Wednesday the alliance's president and CEO, Jonas Peterson, emphasized that they have helped to create about 18,000 jobs in the past five years in a range of sectors.
"Since the Great Recession, education and health services have been leading the way, in terms of job creation," Peterson told about 440 people at the Four Seasons, the largest turnout for the event the organization has had so far. "Today we are less dependent on construction than we've been in the past."
Peterson told the Review-Journal that in 2016 the alliance helped to create over 7,000 high-wage jobs in Nevada.
"That's more than double the record held for 60 years by our organization," Peterson said.
While Nevada is making progress in bringing high-tech companies and jobs to Nevada, Peterson said the state must enhance its transportation systems in order to stay competitive.
Data from Las Vegas-based RCG Economics shows that if the state does nothing on the transportation front by 2035, the valley's growth will translate into major traffic that will clog most roads.
"There's a growing group of workers — millennials — coming who are going to demand more (transportation) options," Peterson said.
He urged prioritizing the development of I-11 as well as investing in light rail to better move visitors and locals through the city.
Nevada also has a ways to go with workforce development.
"We are only as strong as our weakest link," Peterson said. "In K-12, higher education and jobs training program —we need to align everything that we do with economic development, with the jobs of the future."
Also speaking at the event, Steve Hill, executive director of the Governor's Office of Economic Development, agreed that workforce development is a priority.
But, he said it is good to hear that some companies are struggling to find employees.
"It's, frankly, a very good sign," Hill said.
Hill laid out the progress the state has made so far in building a state based on innovation.
He said his office has worked with research institutions through a number of projects to start to grow new industries, like advanced mobility, unmanned aerial systems and water technology.
Contact Nicole Raz at nraz@reviewjournal.com or 702-380-4512. Follow @JournalistNikki on Twitter.