Sparks Nugget licensed despite regulators' frustration over shareholder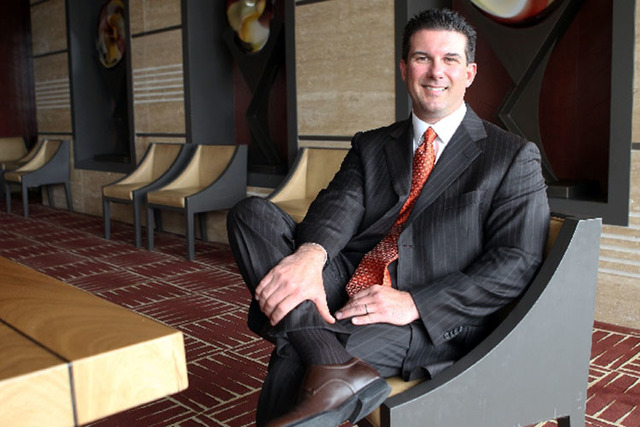 The Nevada Gaming Commission has licensed a Southern Nevada company to operate the Nugget Casino Resort in Sparks, but not before regulators expressed frustration over one of the company's shareholders failing to respond to questions from regulatory investigators.
Commissioners voted 4-0 on Thursday to approve licensing to Marnell Gaming and its affiliated MG Investors to run the 1,382-room property.
Anthony Marnell III, a director with the Marnell Cos. and 85 percent owner of Marnell Gaming, told commissioners he plans to invest $25 million in the Nugget over the next 18 to 24 months.
Marnell and his company own the Colorado Belle and the Edgewater properties in Laughlin. He announced the acquisition of the Nugget for an undisclosed price in February. The deal is scheduled to close May 6.
Marnell, the original top executive of the M Resort in Henderson, told board members his company put $70 million into its Laughlin properties over eight years. Renovations are planned for the Nugget's two towers and its convention center as well as replacing many of the casino's 1,000 slot machines.
Marnell said he plans to split his time between Laughlin and Sparks.
Commissioners approved the licensing despite concerns about shareholder Anthony Magliarditi, a gaming licensee, who failed to respond to Gaming Control Board investigators inquiries about the Nugget deal.
Marnell told commissioners he hasn't communicated with Magliarditi since January 2011.
"I can't answer to the thoughts of what is going through his mind," Marnell said of Magliarditi.
Commissioner Randolph Townsend said he was troubled by Magliarditi's failure to respond to inquiries.
"It's an insult to the staff, an insult to the commission and an insult to the public at large, but I'm willing to wall off this concern," he said.
Commissioners opted not to penalize Marnell for Magliarditi's failure to respond, but the licensing included a provision that profits destined to Magliarditi be routed to an escrow account and not released until he responds to questions.
Commissioners felt comfortable with Marnell through his willingness to talk openly about the Nugget's previous owners, the Ascuaga family, and its regulatory issues with the Financial Crimes Enforcement Network, a unit of the U.S. Treasury Department. FinCEN fined the former owner of the property $1 million for violating anti-money laundering provisions of the Bank Secrecy Act.
FinCEN's director said the Ascuaga family "willfully violated" the law and "had a systemic breakdown in its compliance program."
Marnell said he knew what he was getting into when he acquired the property and promised regulators that he would self-report any regulatory conformance issues.
The commission also was impressed that Marnell had appointed Dennis Neilander to head his company's regulatory compliance committee. Neilander was the former chairman of the Gaming Control Board.
Contact Richard N. Velotta at rvelotta@reviewjournal.com or 702-477-3893. Find him on Twitter: @RickVelotta.