Study: 'Distressed' communities not gaining as economy recovers
October 13, 2017 - 8:27 pm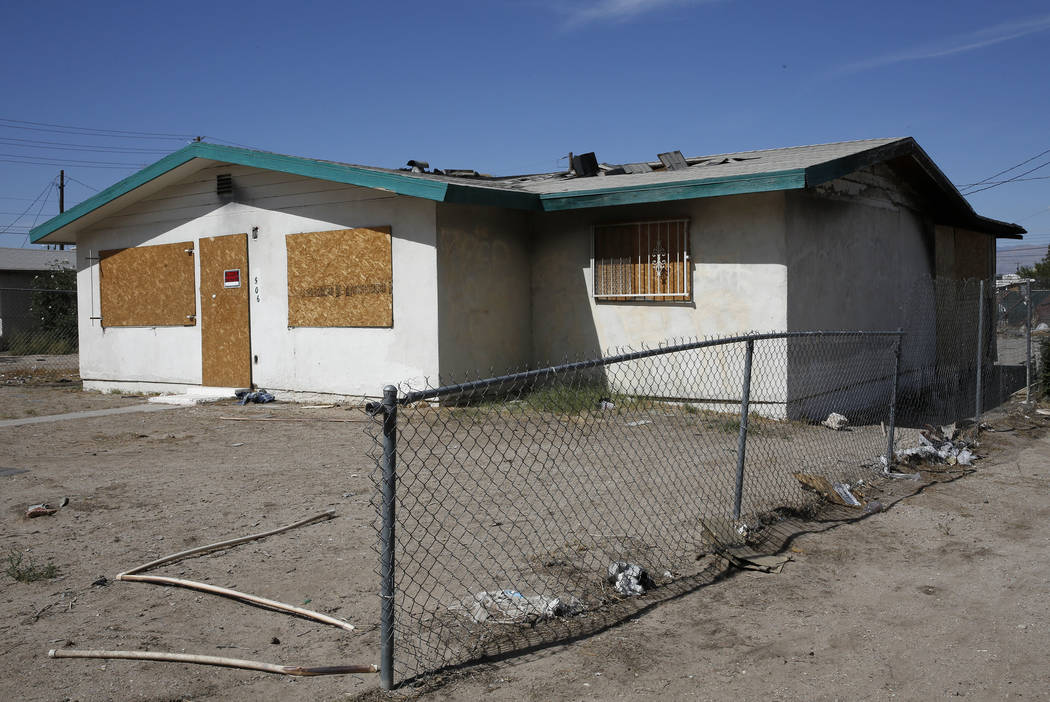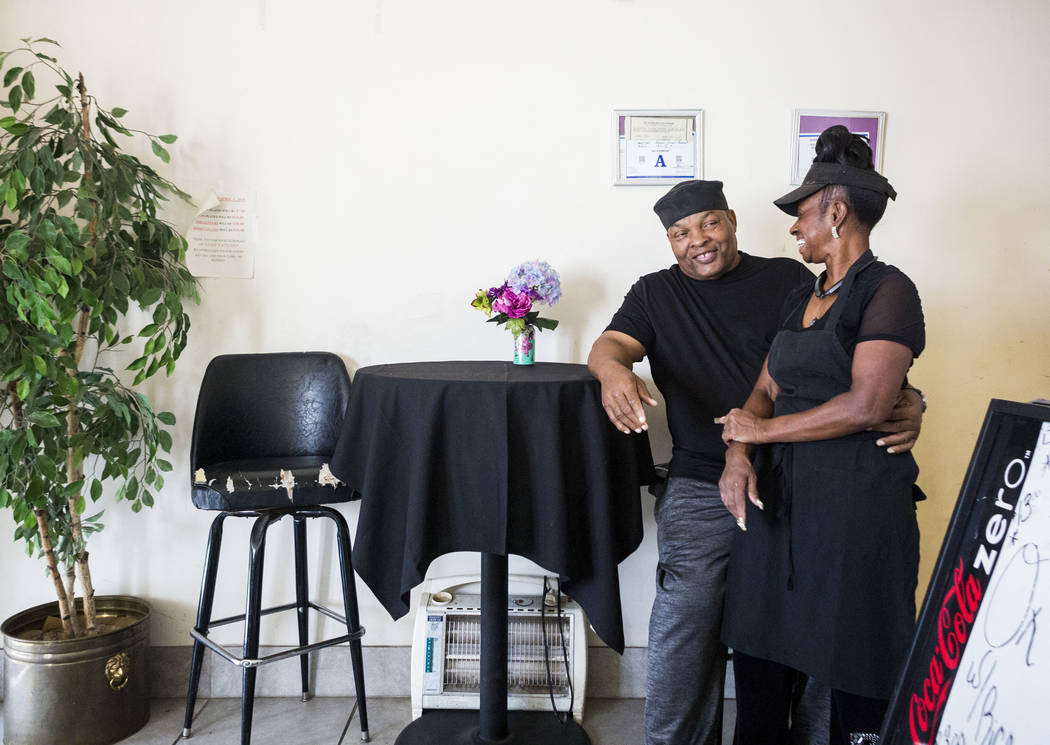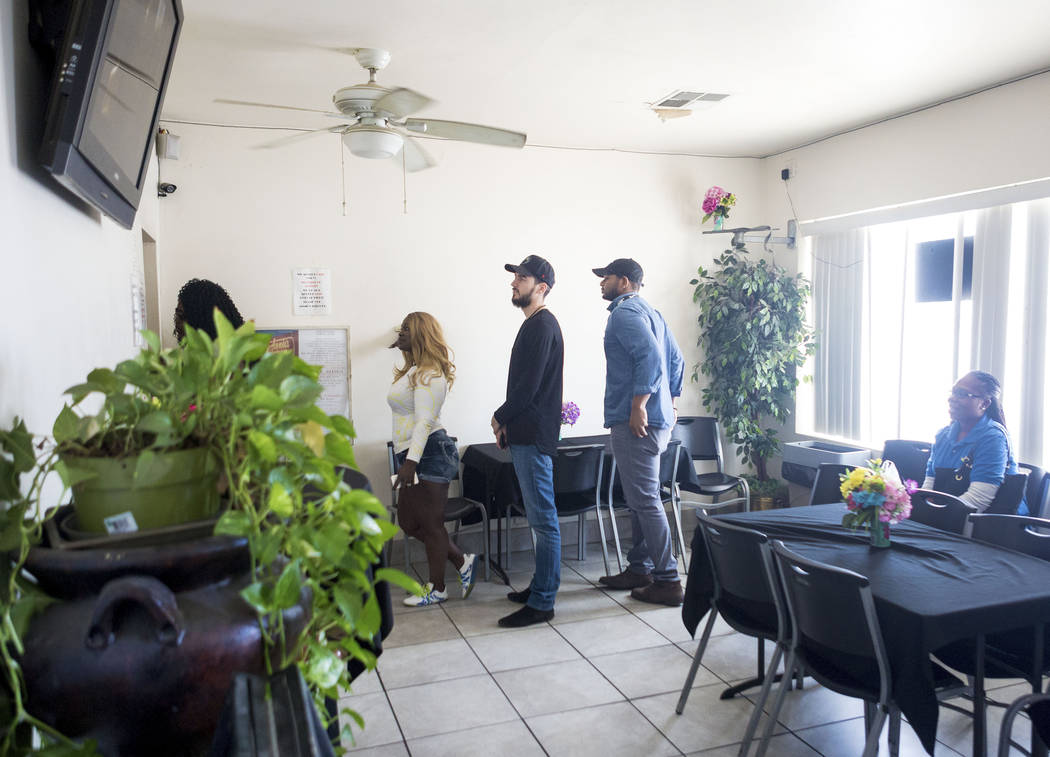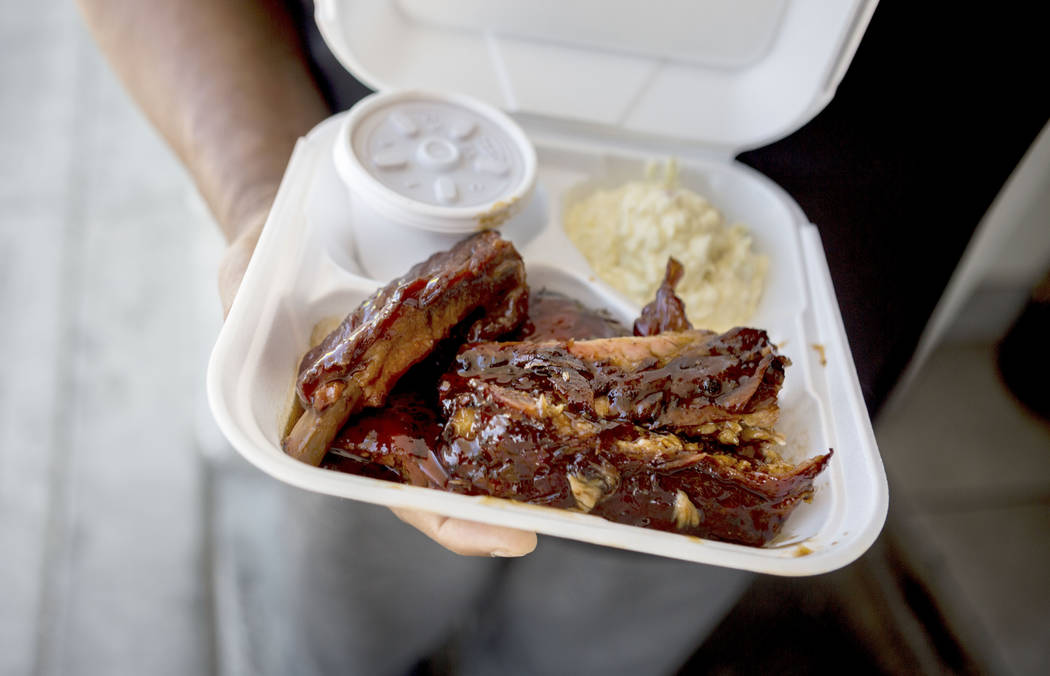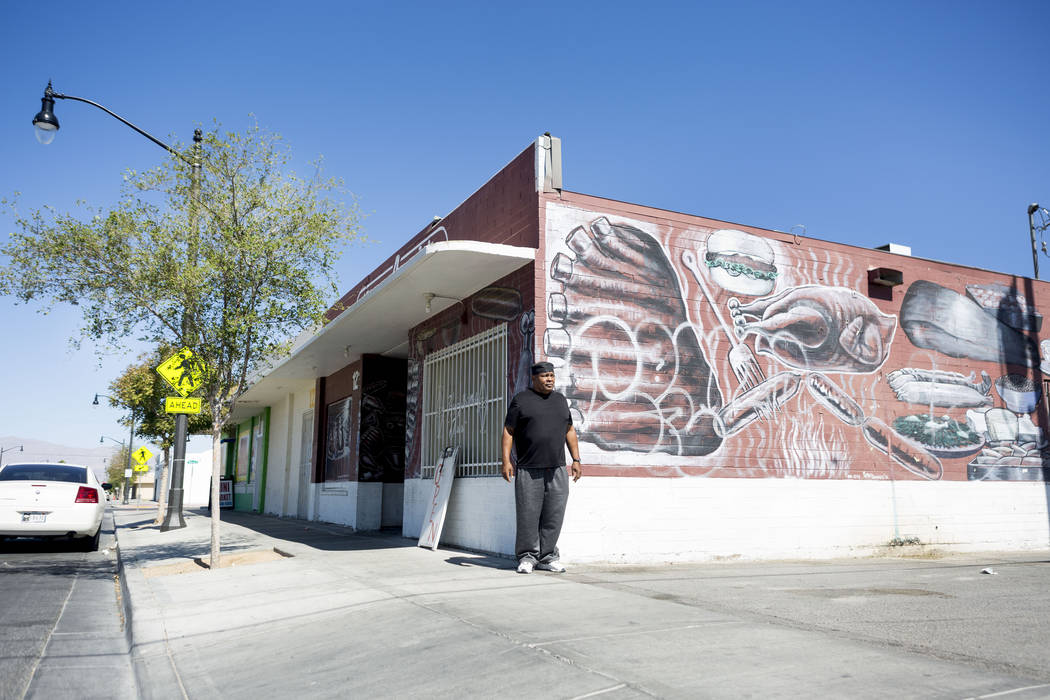 Jesse Wesley Sr. sits inside his barbershop in west Las Vegas alone, waiting for customers to trickle in.
The 89-year-old has owned his shop in the Las Vegas neighborhood since 1955. He has watched as the area morphed from the bustling, segregated African-American section of the city to its current state — abandoned houses, public housing and struggling businesses.
Meanwhile, just about 30 minutes away in Henderson, John Mario, owner of John Mario's Barber Salon, is too busy to talk on the phone longer than two minutes. It's "very, very busy" he said, all day and every day, which he said is normal.
Wesley's barbershop is in a "distressed community" while Mario's barber shop is in a "prosperous community," according to the Economic Innovation Group's 2017 Distressed Communities Index, released Sept. 25.
Inequality
"Policymakers for several years have been talking about the national gains we are seeing as part of the economic recovery," EIG co-founder Steve Glickman said.
The U.S. unemployment rate has been running in recent months at a 10-year low, around 4.4 percent.
"But the parts of the country that are distressed are really not benefiting at all from the recovery, they're in a downward spiral where they're seeing only very modest gains," Glickman said.
Just under a quarter of Nevada's population lives in a distressed ZIP code, he said, while "there's a tremendous amount of prosperity in the state as well."
Co-founder John Lettieri said the study, and the daily lives of those living in starkly contrasted communities, raises the question: "What do we do to ensure that places are generating more broadly shared prosperity for all their residents?"
It's not just a Nevada question. The study found that America's most prosperous ZIP codes are "enjoying a remarkable period of growth and vitality" while distressed ZIP codes, which are often predominantly minority communities, "have fallen through the cracks of the U.S. economy. Their residents struggle to access economic opportunities that offer the chance for a better life."
Lending a hand
Job growth in the average distressed ZIP code was negative from 2011 to 2015, trailing the average prosperous ZIP code by more than 30 points, the study found.
Bill Thompson, who has run the restaurant Annie's Kitchen in west Las Vegas with his wife for 13 years, said he doesn't feel like his area has benefited much from the national economic recovery.
"I just see a lot more people just moving out. New businesses have started up and had to close," Thompson said.
"I came into the area to show the young brothers that they can open up a business and be successful," he said. "It's changed quite a bit."
Glickman said the private sector and all levels of government "have something to offer" to narrow the gap between prosperous and distressed ZIP codes.
"This is a really challenging problem to solve. One thing Las Vegas does well, that a lot of other cities don't do well, is … its ability to create new businesses," he said. The trick getting those new businesses in places that need them the most.
A plan
The city of Las Vegas has a plan to breathe life back into west Las Vegas, which is generally bordered by Carey Avenue on the north, Bonanza Road on the south, I-15 on the east and Rancho Drive on the west.
It's called "The Hundred Plan," and it's part of a larger vision to develop downtown, called "Vision 2045."
Urban designers and city politicians believe the plan will bring new businesses and mixed incomes to the neighborhood. But others are wary. Longtime citizens remember broken promises to help the neighborhood, while researchers suspect city plans will bring about gentrification.
West Las Vegas could follow patterns from Brooklyn or Denver where locals are forced out after outsiders move into expensive high rises and open hipster art galleries and coffee shops.
"The Hundred plan is a model, is a guide, as developments come into the neighborhood," said Las Vegas City Councilman Ricki Barlow, who represents Ward 5, which includes west Las Vegas.
"These are the policies, the standards, the zoning, the variances that can be had as it relates to a property being developed and how it can and should be developed."
Wesley said he thinks new development will help the area grow again. The barber knows his time running a business is coming to an end, but he said he wants future generations to experience the area he loved in his youth.
He wants the city to build what community members want. Maybe a club that African-American teenagers can frequent, or even a bowling alley.
"Bring what people need to work and worship and have a good time," he said.
Contact Nicole Raz at nraz@reviewjournal.com or 702-380-4512. Follow @JournalistNikki on Twitter. Follow @k_newberg on Twitter.