Study shows more people are relocating to Nevada
January 5, 2015 - 8:17 pm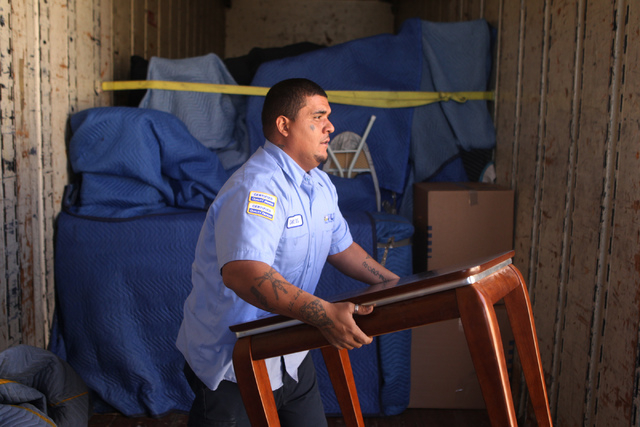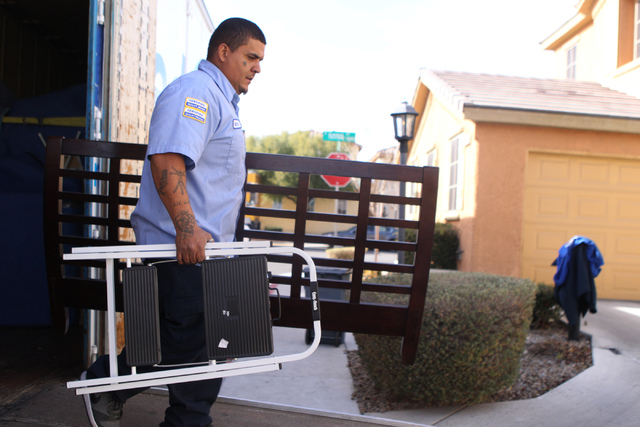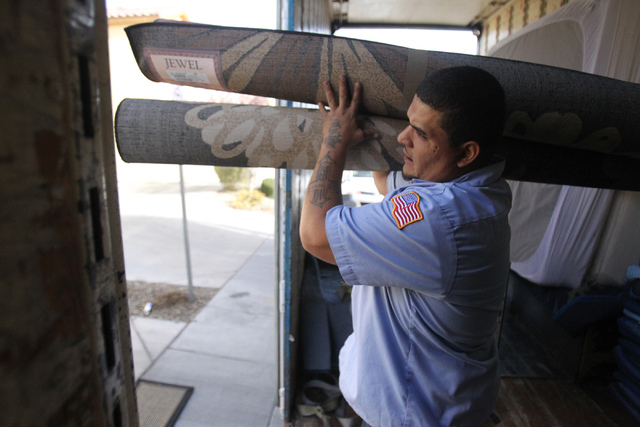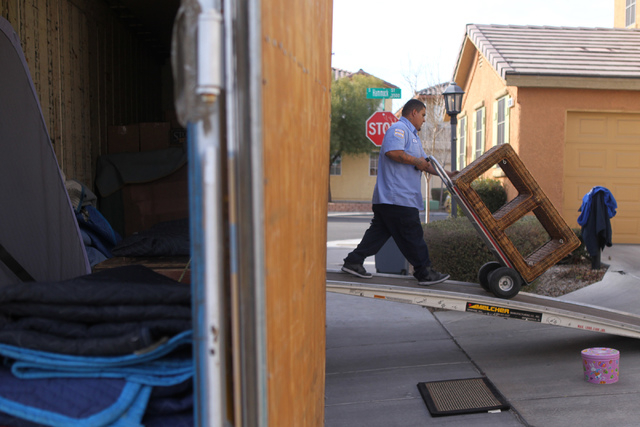 It's far from the boom of the past, but moving vans are coming to Nevada in greater numbers these days — and retirees are leading the trend.
The 2014 Annual National Movers Study, released Friday by mover United Van Lines, ranked Nevada as the nation's sixth most popular destination for inbound movers. Some 57 percent of moves to Nevada were inbound versus 43 percent outbound, data show.
That's short of the 60 percent-plus inbound mark the state recorded every year from 1989 to 2006, but it shows an improvement from 2010, when United Van Lines said moves in and out of the Silver State were balanced.
United Van Lines' study comes after an U.S. Census report issued Dec. 23 showed Nevada was America's second-fastest- growing state between July 2013 and July 2014, trailing only North Dakota. The 1.71 percent population gain is small by boom standards, but a gain nonetheless with one of the slowest growth years for the nation since the Great Depression, said Robert Lang, executive director of the Lincy Institute and director of the Brookings Mountain West at the University of Nevada, Las Vegas.
"(These statistics tell) me that the state is on the way to recovery since the crash in 2008," Lang, said. "It's not where it was, but relative to other states, it's in its place again. It's where Nevada belongs in that order of things as a growth state."
United Van Lines, which has conducted its study since 1977, ranked Oregon, South Carolina, North Carolina, Vermont and Florida ahead of Nevada for inbound moves, but company officials said the differences are slight. The only other Western state in the top 10 was Idaho at No. 10.
REASONS FOR RELOCATING
This year's United Van Lines study included poll data on why people move to a new state. Some 34.4 percent said they moved to Nevada to retire, trailing only Florida, Idaho and South Carolina.
By comparison, 24.6 percent said they came to Nevada for a new job, 20.1 percent said it was for a company transfer, 15.2 percent cited health or personal reasons and 9.4 percent cited miscellaneous reasons.
Lang says those numbers show Nevada, like Florida and Arizona, is luring retirees who want warm weather, low taxes, entertainment and master-planned communities. Lower housing prices have made the state more attractive for them to move here, he said.
"We're becoming more so (a magnet for retirees) than in the past and that's good news because most of the retirees are wealthier, and other than health services, they place less demand on the region," Lang says. "They don't need schools. They're not looking for employment. They don't commute so they're not beating up roads all of the time. They are quite a bonus to have.
"At the same time," Lang added, "they're creating a demand for services. It is a net gain to states because most of the elderly who can afford to pick up and move are higher-resource elderly."
LONGER-TERM TRENDS
Michael Stoll, an economist and chairman of the department of public policy at the University of California, Los Angeles, who consults with the moving company, says with economic stability growing nationally, the current migration patterns reflect longer-term trends of movement to Southern and Western states, especially those where housing costs are lower, climate is more temperate and job growth has been at or above national average.
Movement to Nevada lags prerecession levels, but is increasing, Stoll said, unlike five or six years ago.
"Nevada is probably characterized as the state that got hit the worst by the Great Recession and in both the housing market, labor market and overall state economy," Stoll said. "Without work, people were definitely moving out of Nevada. With the rebound, you can see it in all the economic figures of the last two years. Some of the main industries in Nevada (such as) tourism and gaming … have reached near their prerecession levels.
"And with relatively low housing costs compared to states like California, that's also attractive (to Californians moving to Nevada) as well."
Lang said the numbers showing retirees' interest in Nevada make it all the more important for the state to rally behind a proposal to establish a medical school at UNLV.
Access to health care is a priority for retirees. And in Phoenix, real estate agents are using new medical schools and a branch of the Mayo Clinic to lure buyers, he said. Having a medical school could let Las Vegas lure retirees similarly, he said.
"We would be as attractive or more so than Phoenix if their preference was for the Southwest," Lang said.
Lang said Nevada will get its share of relocating residents despite competition.
"I'm glad the moving trucks are coming towards us instead of away from us," Lang said. "That's a good position to be in."