Tech firm Banjo plans move to larger facility, will hire more Nevadans
August 2, 2016 - 10:00 pm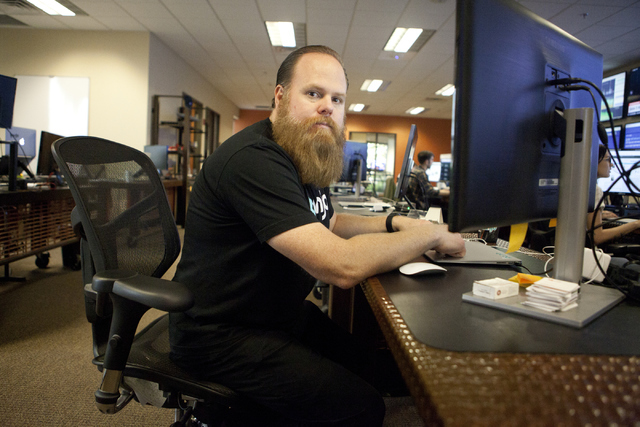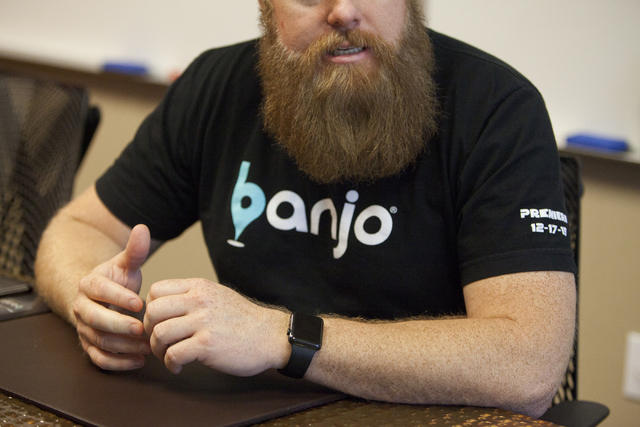 A high-tech company from Silicon Valley has plans to grow its Las Vegas operations.
Banjo has 100 employees, with about half in Nevada. The company has plans to move out of the Innevation Center — off the 215 Beltway near South Decatur Boulevard — to a larger facility at the end of 2016 and hire at least 20 more Nevada employees.
The company also plans to build out its business operations in Nevada and double its staff by the end of next year.
Nearly all of the staff in Silicon Valley are engineers or data scientists, according to CEO Damien Patton.
"The reality is, getting a plethora of technical talent here is difficult," said Patton, who launched Banjo in Silicon Valley in 2011 and opened a Las Vegas office in 2013.
Dr. Janet Runge, associate director of the Center for Entrepreneurship at UNLV, said the state and its universities are working to shake off the "common perception" that there is a lack of tech talent in Nevada.
"I think there's some truth to it, but I also think that we're working to change that," said Runge.
Runge referenced the Iron Yard, a program that trains coders locally, and UNLV's engineering program.
"We need to attract more tech talent and to grow our own," said Runge. "I think those things are happening, but perhaps not at the rate that growing companies need."
In 2015, Banjo received $100 million in funding from SoftBank, a Japanese telecommunications company, and BlueRun Ventures, a venture-capital firm in Menlo Park, California. Since 2013, Banjo has raised about $150 million, according to Patton.
Banjo uses artificial intelligence technology to declutter social media and zero in on content that's relevant to its partners.
For a media company, that could mean recognizing a spike in social media posts from a certain area indicating a breaking news event. For a brand, the technology can determine where a logo is appearing and how frequently in videos or photos.
More than 1,000 companies have signed up for Banjo's services.
While Banjo has moved half of its staff to Nevada, it's unlikely to ever fully relocate here. That's because it's become critical for many technology companies to have a visible presence in Silicon Valley, a magnet for investors and proven tech talent.
In order to keep a foothold in Silicon Valley, Patton splits his weeks between Las Vegas and Silicon Valley.
Having an office in Las Vegas has also helped the company, Patton said, because he's able to meet companies that may already be in town for recreation or another business trip.
"We have gotten most of our clients, most of our customers, because they came and visited for a tour," said Patton. "They wanted to see it working, and the next thing you know, they're our customer."
Contact Alexander S. Corey at acorey@reviewjournal.com or 702-383-0270. Find @acoreynews on Twitter. Contact Nicole Raz at nraz@reviewjournal.com or 702-380-4512. Find @JournalistNikki on Twitter.