The Ribbon Store provides fabrics, collectibles in Las Vegas for those on hunt for vintage items
September 22, 2016 - 5:00 am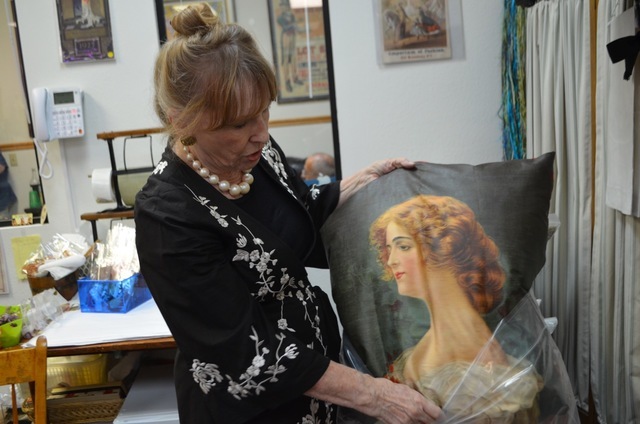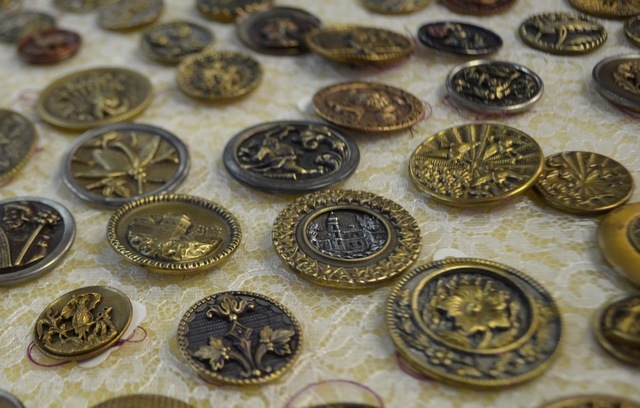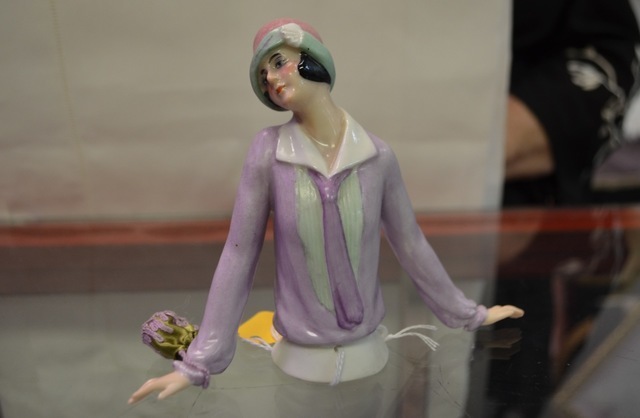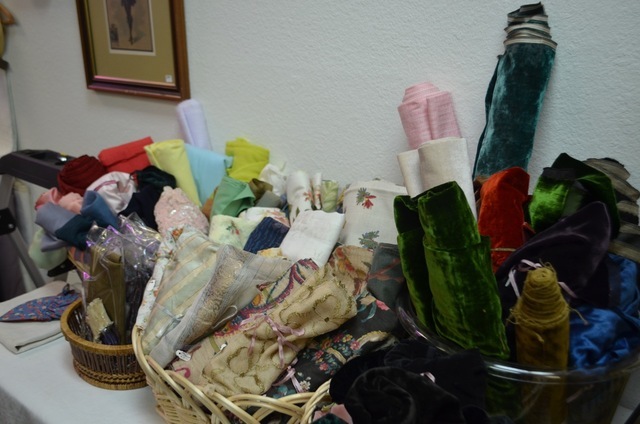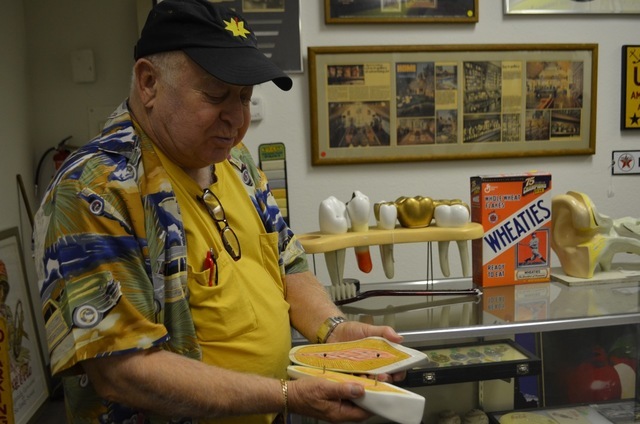 Even before they met in 1968, Peter and Carole Sidlow were collectors. She was passionate about textiles, ribbons and antiques. His interests ran the gamut.
"I've gone through all kinds of collections in my life — the coins, the stamps, the comic books. I've had cars. I've had all kinds of things," Peter said, adding that his driving passion these days is advertising art.
A few months ago, the husband and wife combined their loves in The Ribbon Store and Peter J. Sidlow — Advertising Antiques, 572 S. Decatur Blvd., a shop near the Charleston Antique Mall.
The front of the store is dedicated to Carole's ribbons, textiles, buttons and vintage clothing. The back is packed with Peter's antiques from casino collectibles to vintage maps and posters.
"It's kind of an adventure, and we both love our stuff," Carole said. "We love what we do."
Before launching the store, the couple ran an auction house for more than a decade. They recently sold the company, and Peter settled into retirement.
It didn't take long for Carole to declare, "If he doesn't get out of the house, I'm going to kill him," she said. "But he came up with the idea. He said, 'Let's open a store.' "
This isn't Carole's first foray into retail. She opened her first store in Los Angeles in 1979. She said it was a huge success. Then, when Peter retired the first time and the couple moved to Reno in 1992, she tried a store there during one of the coldest winters on record.
"There was snow in the streets until July, and Carole just couldn't take it," Peter said.
"I was there about two minutes and said, 'Get me out of here,' " Carole said.
They still had the house in California, so they went back. But then the Northridge earthquake hit, and Peter decided he'd had enough. This time, they picked the warmth of Southern Nevada. They've been here since 1994.
Carole turned to eBay and set up a store there in the late '90s that is still active today.
"I try to offer things that people can't find anywhere else, and I've proven that there is a market for it by being online," she said. "People all over the world buy my products because they can't find them anywhere else."
The farthest she has shipped is Russia.
"I have several customers in Russia," she said. "And there's one country — I can't even say the name, and I've never heard of it before. I send all over the world."
Her products, too, come from all over. She imports high-end ribbon and lace in bulk from "Germany, Switzerland, Japan, France — all over."
In most cases, she buys directly from the ribbon mills, ordering a rainbow of colors and styles as demand dictates.
Running her hands down a creamy double-face satin ribbon from Switzerland, Carole said she has wholesale customers, too.
"I sell a lot of this to the bridal industry for sashes," she said. Her retail price on that ribbon is $4.50 a yard, well below the suggested retail. "I sell it to bridal stores, and then they sell it for $15 a yard."
Carole also stocks vintage ribbon and lace, a favorite of dollmakers such as her longtime Las Vegas customer Diane Zammito.
"I love the vintage," Zammito said of Carole's stock. "She doesn't get that much anymore. There really isn't that much out there. But when she gets it, I'm like, 'What do you have that's old?' I don't know why because usually it's very fragile, and you can't do a whole lot with it, but I love it."
"I have lots of her '30s flowers from dresses and garments. I just love them. I hoard them. It's a piece of history that will never come back, and I'm glad that she saves them."
Among Carole's favorite vintage collectibles are chromolithograph printed pillow tops made from 1901 to 1909.
"There were only about five manufacturers. You would send away for them. I think they were three or four for 99 cents. And they would get them like this," she said holding up a brightly printed panel. "The people who sent away for them would put them on a pillow, sit them in a frame or stick them in the closet. I want the ones they stuck in the closet."
Carole said the printing process is so much richer than anything out there today.
"They're wonderful, just so unique. I've been collecting them probably a good 30 years," she said. "I keep finding ones I've never seen, which is wonderful."
Carole isn't interested in trying to compete with discount stores or craft giants. She doesn't stock a lot of what she refers to as "cutesy" ribbon.
"I cater to a small audience here. I just do, and I know that," she said. "But I have been getting some people in here who have never been exposed to any of this before, and they come in, and they buy. It's like, 'Oh, I've never seen that before.' "
Summer hours at the store are 10 a.m. to 3 p.m. As the weather cools, Carole said they may have extended hours. She's also planning to host ribbon art classes. Visit ribbonstore.com or call 702-888-1652.
Contact View contributing reporter Ginger Meurer at gmeurer@viewnews.com. Find her on Twitter: @gingermmm.
The Ribbon Store and Peter J. Sidlow — Advertising Antiques
Address: 572 S. Decatur Blvd., near the Charleston Antique Mall
Hours: Summer hours at the store are 10 a.m. to 3 p.m. As the weather cools, hours may be extended hours.
Information: Visit ribbonstore.com or call 702-888-1652.