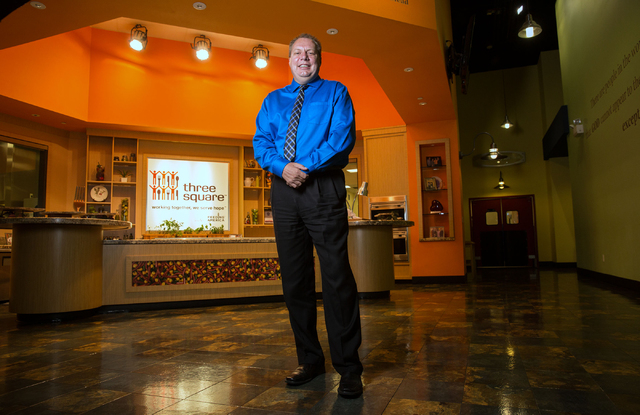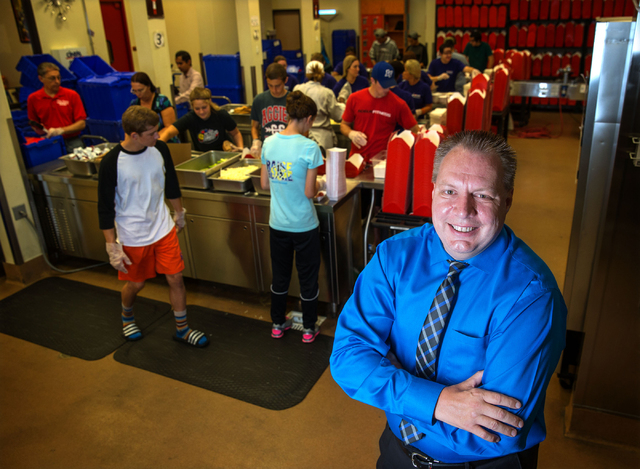 Fighting hunger is not an easy task, but the team at Three Square Food Bank managed to distribute 30 million pounds of food in 2013 while also taking care of the environment.
Founded in 2007 the food bank is the only one of its kind in Southern Nevada and serves Clark, Nye, Lincoln and Esmeralda counties.
Through its partnership with food retailers, Three Square is able to rescue more than 1 million pounds of food every month that would otherwise end up in the trash. This provides more than 800,000 meals.
Besides helping increase the amount of food that is distributed, being green has also affected the relationship Three Square has with those whom the company efforts benefit the most, said chief operating officer Dan Williams.
Why is being green important?
By incorporating environment-saving practices into our daily lives as business owners, we are doing our part to keep our world a safe and clean place to live. In doing so, we also have much to gain in a personal sense as "going green" often means saving money in our personal lives. If we could save money and do the right thing, we should do it for our future.
How can going green increase productivity?
Having a culture of "green" encourages employees to have a cadence of accountability in daily duties and responsibilities. If we are being accountable to the environment, we should be accountable to ourselves and our company. This breeds innovation and others having the autonomy to be part of change.
What influences your decision to pursue green practices?
We examine every process/program we have to ensure we are using donors' resources in the most responsible manner. It was clear that reducing costs is crucial to sustainability. Every dollar saved equates to three meals being provided to people in our community. Recycling, rescuing food that is no longer "retail ready" and reducing energy and fuel consumption, has reduced costs significantly and allowed Three Square to grow its food distribution.
How has being green reshaped your company's public perception?
Being green has made an overall culture change that has led to efficiencies across our infrastructure. This cost saving has increased food distribution. This allows transparency, stewardship and innovation to be most prevalent as we continue our efforts to end hunger in Southern Nevada. We know our employees, donors, volunteers, but most importantly, our agency partners and the thousands of people who are served each month that are the beneficiaries of our green efforts.
— Paulina Rojas/Las Vegas Business Press