Tivoli Village marks opening of 350,000 square-foot second phase
October 28, 2016 - 3:57 pm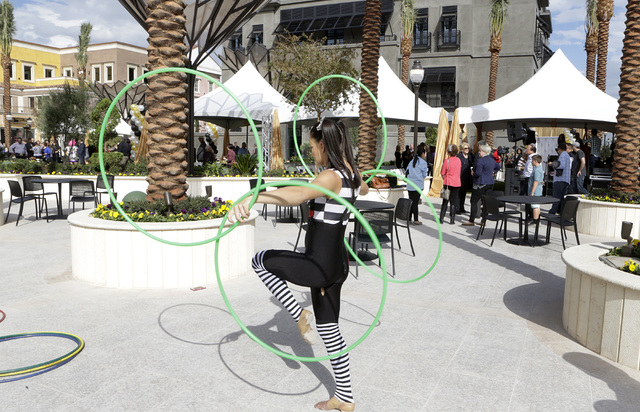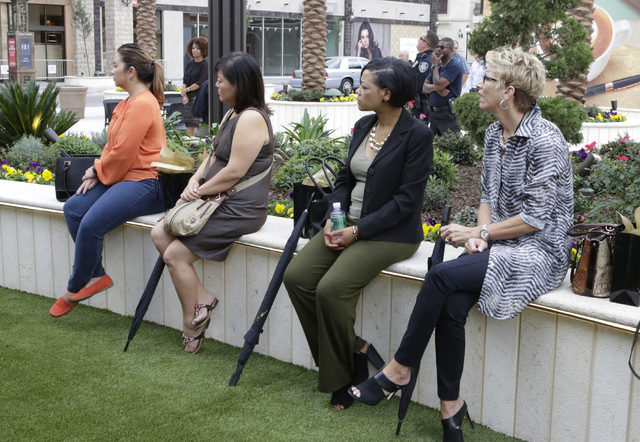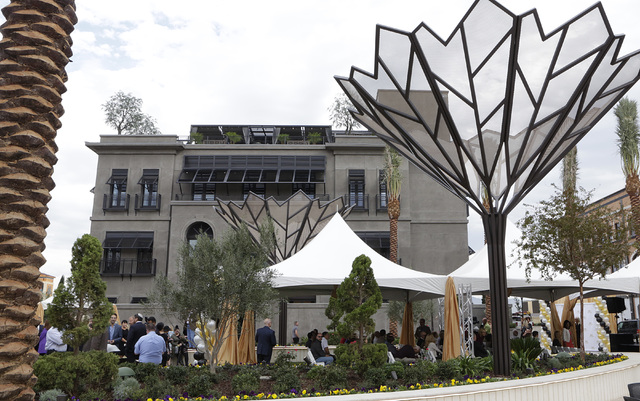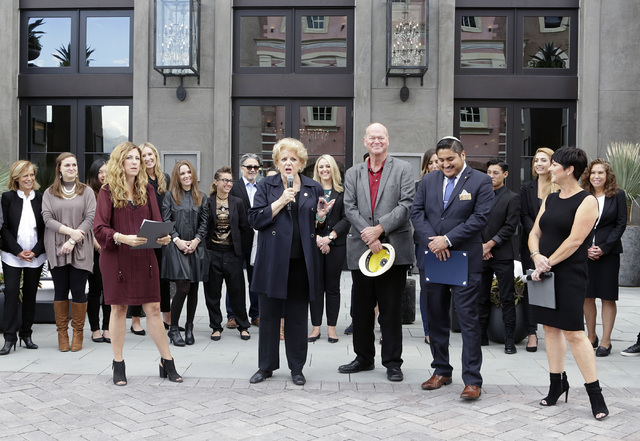 Tivoli Village marked the opening of its long-awaited second phase with a ceremony on Friday.
The new portion comprises about 350,000 square feet of retail and office space. Its tenant lineup includes upscale home-furnishings chain Restoration Hardware, whose store, called RH Las Vegas-The Gallery at Tivoli Village, occupies a four-level, 60,000-square-foot building; and Jewish-style eatery Canter's Deli, which is slated to open around January.
Management at one point said Tivoli's second phase was expected to open by late 2013, but construction seemed sporadic the past few years.
The open-air, Mediterranean-themed property is owned by Israeli conglomerate IDB Group and located at Rampart Boulevard and Alta Drive.
RELATED
Second phase of Tivoli Village slated to be completed soon
Construction worker falls, dies after scaffolding collapse at Tivoli Village
Long-awaited second phase of Tivoli Village to open in October
$700 million Tivoli Village complex arrives at last