Conventions, Leap Day increase Las Vegas tourism in February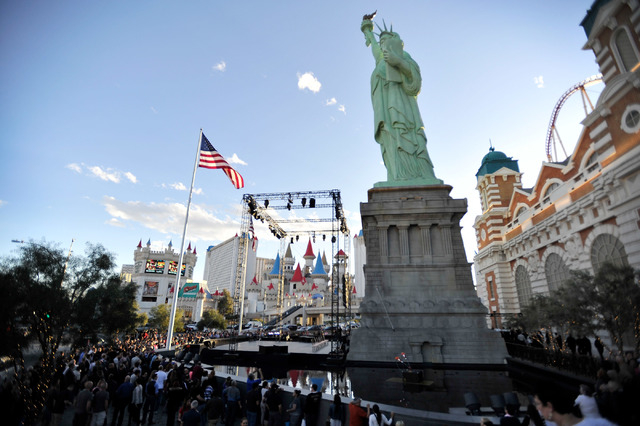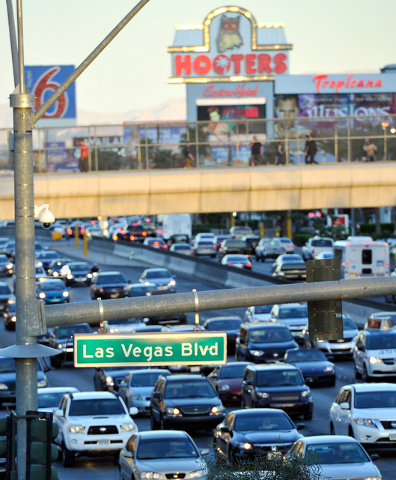 A double-digit percentage increase in convention attendance and an extra day in February helped propel Southern Nevada to another strong month for tourist visitation, the Las Vegas Convention and Visitors Authority reported Wednesday.
Visitor volume climbed 5.3 percent to 3.3 million people over February 2015 totals. Convention attendance was up 10.5 percent to 607,787 and the number of conventions and meetings was 20 percent higher to 2,338.
For the first two months of the year, convention attendance is up 11.6 percent to 1.4 million people. The first quarter of the year traditionally is one of the busiest periods for conventions and trade shows in Las Vegas.
Authority officials said the added Leap Year day resulted in higher numbers in several categories, but other percentage-based indicators were also strong.
There was better performance in February than a year ago in all but one category — the average number of vehicles crossing the state line at the California border near Primm. Average daily traffic on Interstate 15 was listed at 32,218, down 1.5 percent from February 2015.
Every other category was up, including citywide occupancy, average daily room rate and revenue per available room. The higher numbers kept Southern Nevada on pace to eclipse last year's record visitor volume. Two months into the year, visitation is up 3.8 percent to 6.8 million.
Citywide occupancy climbed 2.5 percentage points to 87.2 percent for the month with motel occupancy up 6.3 points to 72.1 percent, hotel occupancy up 2 points to 88.7 percent, the Strip up 2.3 points to 88.2 percent and downtown up 4 points to 83.2 percent.
Weekend occupancy jumped 2.3 points to 94.6 percent while midweek occupancy was up 2.7 points to 83.8 percent.
February's average daily room rate went up 4.5 percent to $121.76 with Strip rates up 4.9 percent to $131.40 and downtown up 8.2 percent to $62.45.
Revenue per available room was up 7.6 percent to $106.17 for the month.
Average daily auto traffic on major highways leading into Las Vegas was up 1.6 percent to 101,094, despite the decline in I-15 traffic.
The Nevada Department of Transportation monitors vehicle traffic on highways and said the totals recorded include commercial and residential traffic in addition to visitors.
The Las Vegas Convention and Visitors Authority also reviews visitation to Laughlin and Mesquite and trips to those cities both had increases for the first time since November.
Laughlin visitor volume was up 3.4 percent to 157,246 for the month with visitation up 14.2 percent to 110,561 in Mesquite.
The occupancy rate dipped 0.3 percentage points to 65.4 percent in Laughlin, but was up 4.2 points to 81.1 percent in Mesquite.
The average daily room rate was off 0.4 percent to $44.32 in Laughlin and up 1.6 percent to $61.60 in Mesquite.
Contact Richard N. Velotta at rvelotta@reviewjournal.com or 702-477-3893. Find him on Twitter: @RickVelotta.