Korean Air's Seoul flight is longest from Reid Airport
Updated April 24, 2023 - 12:29 pm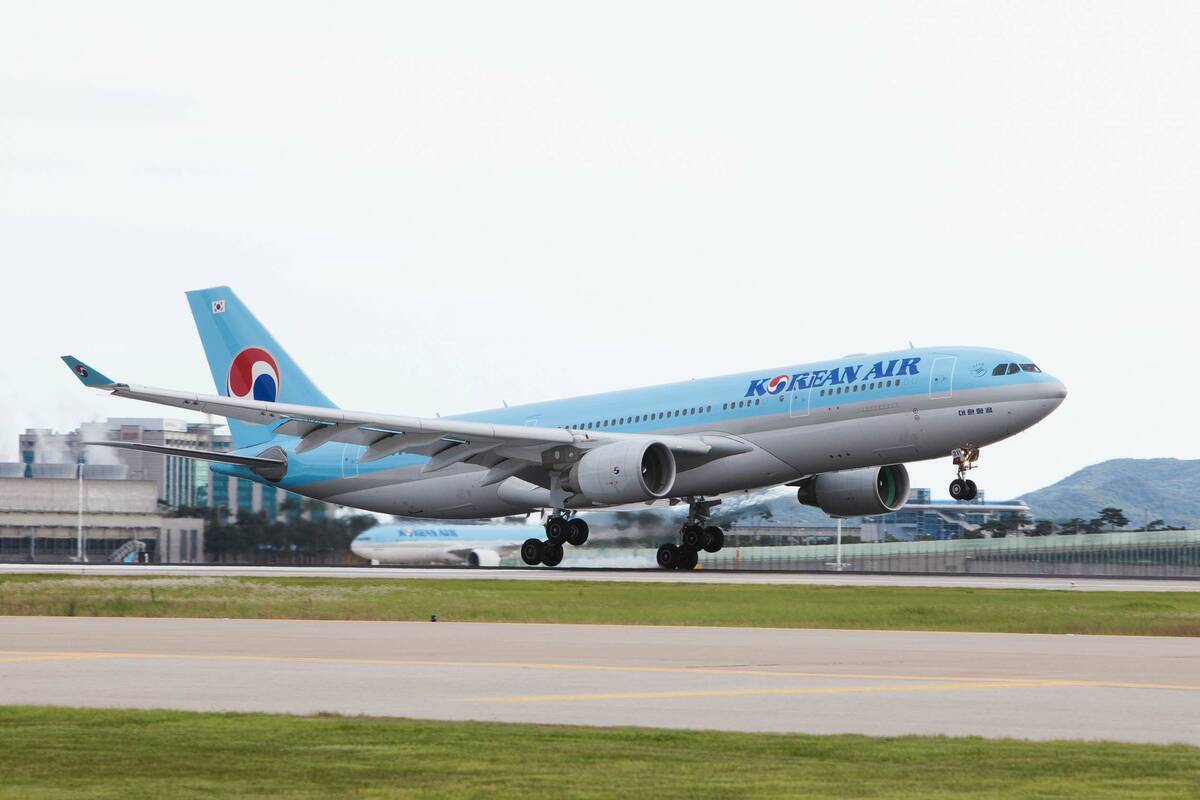 Many people love watching the takeoffs and landings of planes at Harry Reid International Airport — especially the large but graceful jumbo jets coming in after traveling thousands of miles.
Reid Airport offers dozens of flights a week to and from faraway destinations. Korean Air's flight 5 from Seoul, South Korea, to Las Vegas on a twin-engine Boeing 777 takes 11 hours and 20 minutes (the return trip to Seoul on flight 6 takes 13 hours and 30 minutes) and is the longest flight from Las Vegas' airport at 5,997 miles.
Not every long distance flight is on a wide-bodied aircraft.
The ninth longest flight from Reid Airport is to Lihue Airport on the Hawaiian Island of Kauai. It takes six hours and 35 minutes (the return trip takes five hours and 50 minutes) to go 2,818 miles, and it's on Southwest Airlines' ubiquitous twin-engine Boeing 737.
Here's a list of the 10 longest flights from Reid Airport, with the mileage and airlines that fly the route.
1. Seoul, South Korea, 5,997 miles (Korean Air)
2. Munich, Germany, 5,767 miles (Eurowings Discover)
3. Zurich, Switzerland, 5,706 miles (Edelweiss Air)
4. Frankfurt, Germany, 5,576 miles (Eurowings Discover and Condor)
5. Amsterdam, Netherlands, 5,356 miles (KLM Royal Dutch Airlines)
6. London, England (Gatwick International Airport), 5,246 miles (British Airways)
7. London, England (Heathrow International Airport), 5,223 miles (British Airways and Virgin Atlantic Airways)
8. Panama City, Panama, 2,922 miles (Copa Airlines)
9. Lihue/Kauai, Hawaii, 2,818 miles (Southwest Airlines)
10. Honolulu/Oahu, Hawaii, 2,762 miles (Southwest Airlines and Hawaiian Airlines)
Contact Richard N. Velotta at rvelotta@reviewjournal.com or 702-477-3893. Follow @RickVelotta on Twitter.