Las Vegas hospitality industry shows stronger interest in hackathons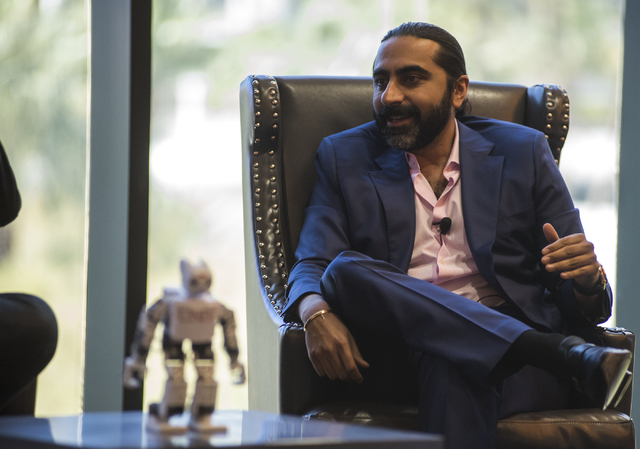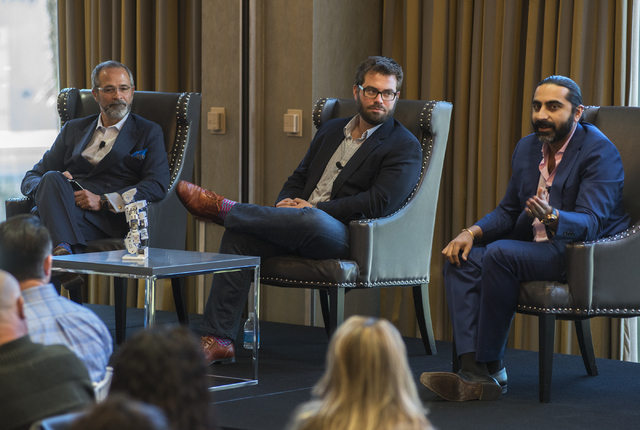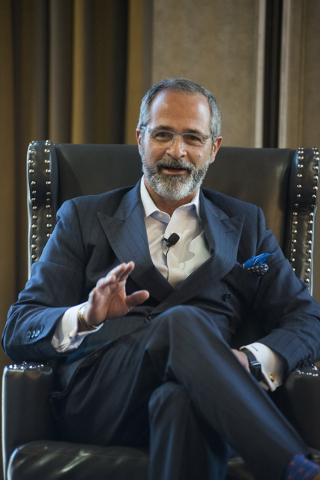 Look for the hospitality industry to take a greater interest in hackathons in the months ahead.
Tourism technology leaders said in a panel discussion Thursday that hackathons have become the new gathering places for programmers and software experts to devise technological solutions to problems in a wide range of industries.
About 100 members of the Las Vegas Hospitality Association learned about hackathons and heard panelists give their views on how technology and automation are changing their industry. One of the underlying messages was how companies on the cutting edge of technology are attracting the millennial audience.
"I'm surrounded by 29 millennials every day and I'm learning as much about them and the way they think as they're learning from me," said panelist Robert Rippee, director of the newly formed Hospitality Lab at the International Gaming Institute Division of Research and Economic Development at the University of Nevada, Las Vegas.
"Change is a natural thing to millennials, and the rate of change is on a rapid pace," Rippee said.
Rippee said the casino industry is already discovering how it can attract a millennial crowd with the growth of the eSports phenomenon. Rippee said he expects eSports to be a primary feature in the casinos of the future. eSports are computerized multiplayer games that Rippee said someday may be subject to wagering by spectators.
Nevada regulators already have begun reviewing competitive eSports in the state, and UNLV is engaging with manufacturers on games people could someday place bets on.
The eSports phenomenon is an example of disruptive technology that is one of the hallmarks of the millennial generation. One of the kings of disruptive technology is ride-hailing company Uber, which was licensed in Nevada last year and is changing the transportation industry, to the chagrin of established taxi companies.
Panelist Steve Thompson, general manager of Uber Desert, which oversees the company's operations in Nevada, said Uber is considering hosting a hackathon event in Las Vegas.
Hackathons are brainstorming sessions that normally last between a day and a week and bring tech experts together to address an issue or problem that could potentially be solved through technology. Thompson said Uber is looking to find an easy method to consolidate the submission of Uber receipt reports for employer reimbursement.
Panelist Bharet Malhotra, senior vice president of sales for Cvent, told attendees they should position themselves to take advantage of the arrival of disruptive technology since the rate of disruption is higher than ever.
He noted that in addition to Uber affecting transportation, Spotify has changed the way people acquire music and Airbnb is altering the lodging industry.
Malhotra also told association members that hackathons are excellent locations to seek prospective employees.
"It's a great hiring pool," he said of the groups that gather to talk tech as they problem-solve.
In a question-and-answer session, Uber's Thompson was asked the question he said he receives more in Nevada than anyplace he has been: Is it all right to tip Uber drivers?
Thompson said the Uber app is designed to provide convenient cashless transactions for transportation, but that he understands why a service-based environment like Nevada's questions the company's no-tipping policy.
His answer: It's OK to tip. But don't forget that Uber riders are required to rate their drivers — and drivers, their passengers — on every trip.
Contact Richard N. Velotta at rvelotta@reviewjournal.com or 702-477-3893. Find him on Twitter: @RickVelotta