Las Vegas ties Orlando for 1st in airport satisfaction study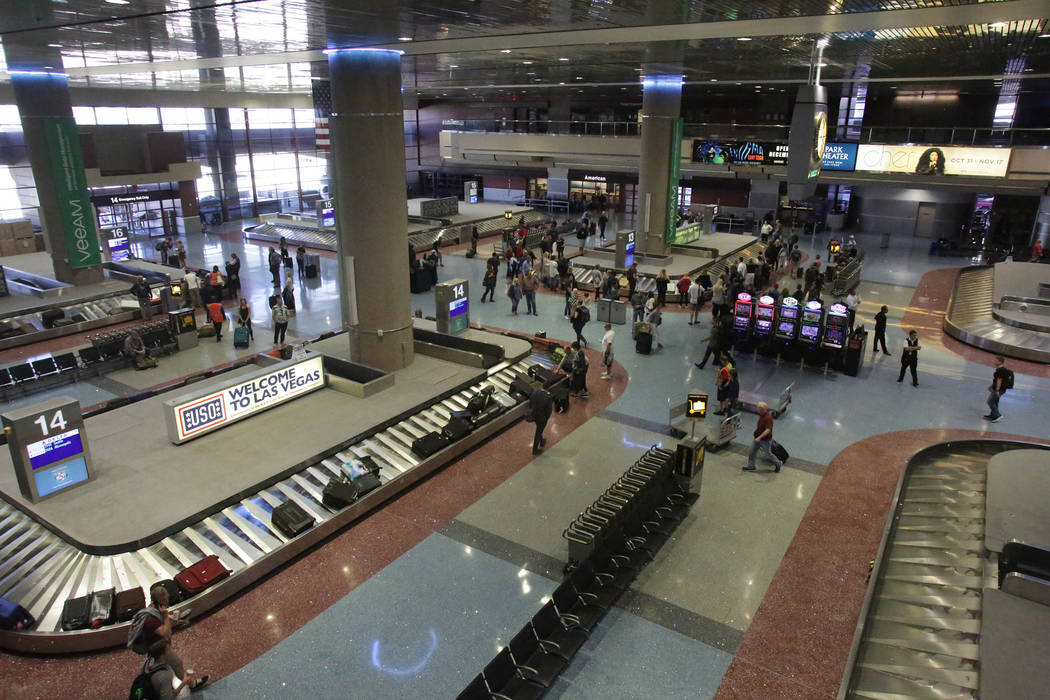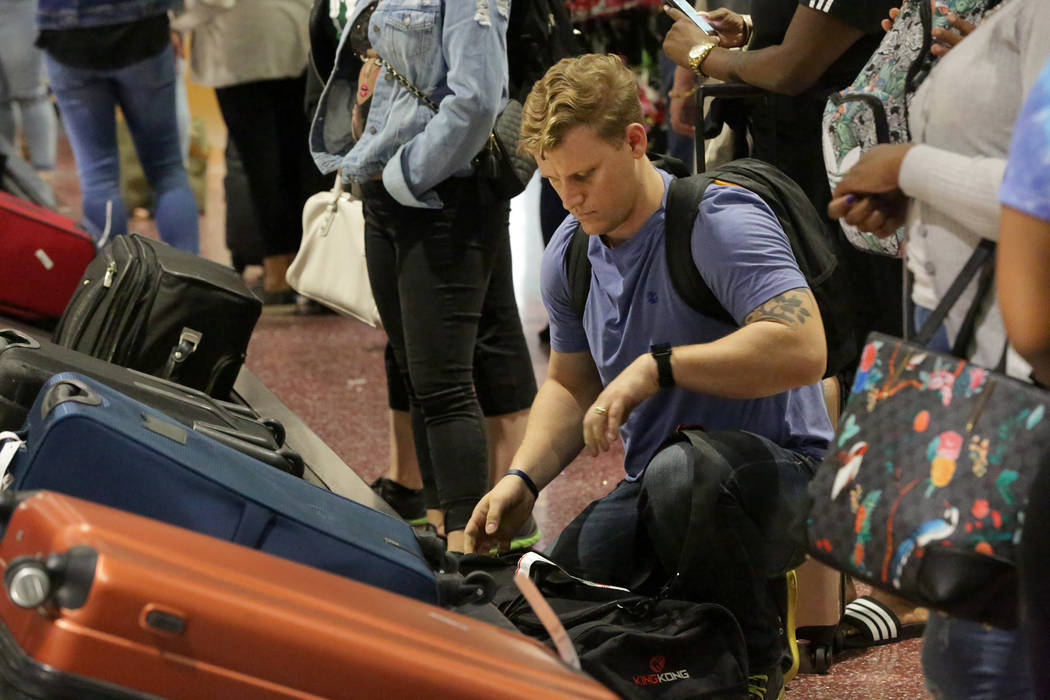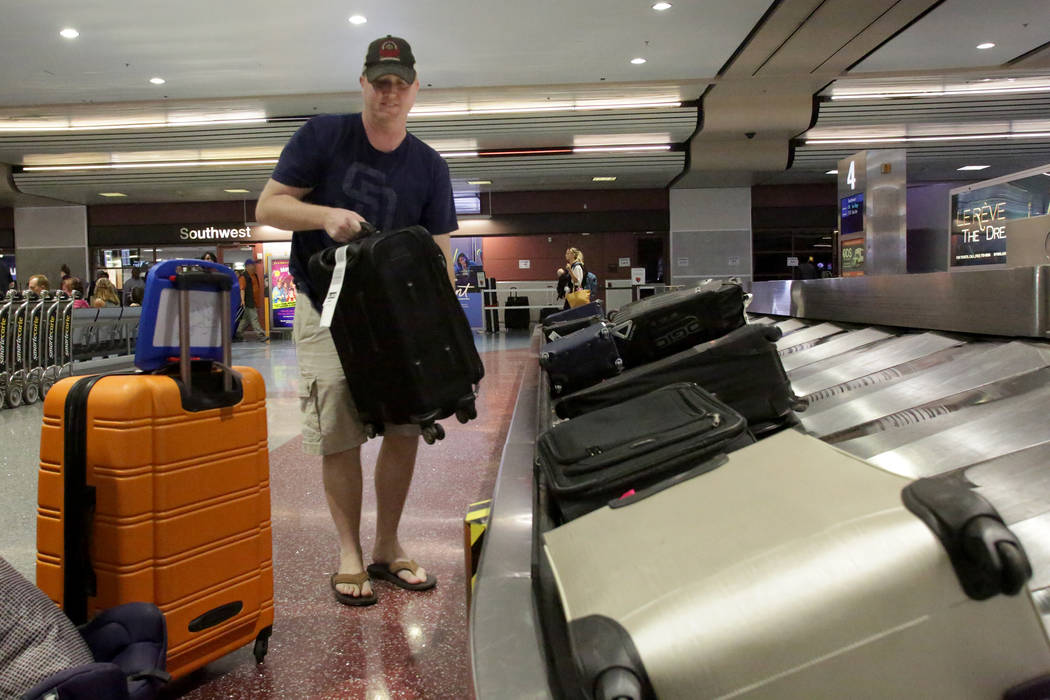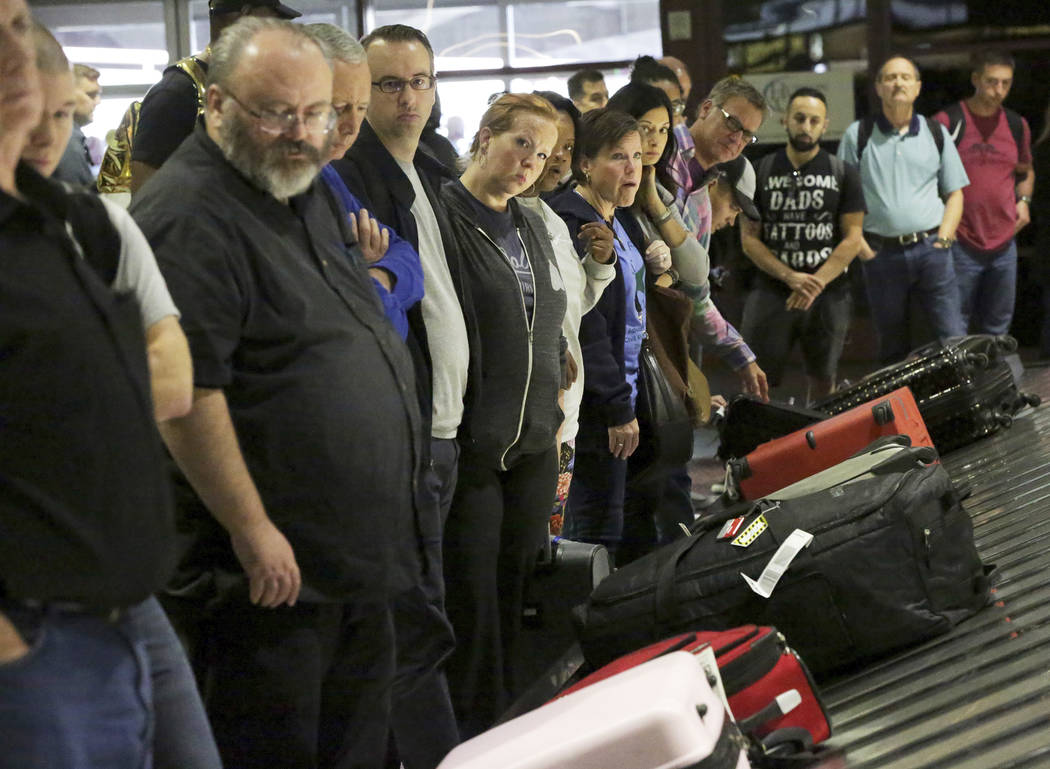 A beefed-up baggage claim, food offerings and security check coordination helped McCarran International Airport take top honors in a closely watched airport satisfaction study.
J.D. Power, the Costa Mesa, California-based monitor of consumer insights, advisory services, data and analytics, recently announced that McCarran tied for first with Orlando International Airport in its 2018 North America Airport Satisfaction Study.
In 2017, McCarran was ranked third among North America's largest airports behind Orlando and Detroit Metropolitan Wayne County International Airport. This year, McCarran vaulted past Detroit, which finished third, with Denver International Airport fourth.
"It's a tremendous honor and actually a thrill that we moved up two slots in the J.D. Power (rankings) because it's a world-renowned survey," said Clark County Aviation Director Rosemary Vassiliadis.
"Orlando has had tremendous efforts to outdo Las Vegas, and they're not shy or quiet about it, so it got our competitive juices flowing," she said.
A representative of J.D. Power said this year's study was compiled through responses from 40,183 North American passengers who traveled through at least one domestic airport. Travelers evaluated either a departing or arriving airport from their round-trip experience in the study, which included travel from September 2017 through September 2018.
Michael Taylor, travel practice lead for J.D. Power, said travelers were asked for their perceptions on check-in; food, beverage and retail; accessibility; terminal facilities; and baggage claim. Taylor said the study indicated that overall, travelers were more impressed with their airport experiences last year than they were the previous year.
"North American airports have been doing a tremendous job managing passenger volume, adding amenities and keeping travelers moving despite some noteworthy challenges, but they will be put to the true test over the next few years," Taylor said.
He said the biggest improvements airports had were in food, beverage and retail and the security-check process.
Vassiliadis said McCarran focused on both of those areas with the completion of $30 million in improvements in Terminal 1 in January and the coordination of new technology with automated screening lanes at Transportation Security Administration checkpoints and the use of screening dogs.
"It looks roomier. It's brighter; it's nicer; it sparkles," Vassiliadis said of the airport's improvements. "It's Vegas. People come here and they want that destination experience the second they walk off the plane, and they don't want it to stop until they get back on the plane."
Communication has helped McCarran's efforts, Vassiliadis said, and she and airport administrators have weekly meetings with representatives of airlines, the Transportation Security Administration and the Metropolitan Police Department.
Aviation industry analyst Mike Boyd said he expected that McCarran would score well in the survey because of the recent improvements.
"Las Vegas has an advantage because most of everything is new there," said Boyd, whose Evergreen, Colorado-based consultancy advises airports with their expansion plans. "It's an exciting destination. There's a lot of room there. It's a very attractive airport, so people are going to respond to it. It's also a very easy airport to use."
Contact Richard N. Velotta at rvelotta@reviewjournal.com or 702-477-3893. Follow @RickVelotta on Twitter.
A comparison with Orlando
McCarran and Orlando international airports have similar passenger profiles with leisure travelers and conventioneers.
McCarran is the busier of the two with 48.5 million passengers in 2017 compared with 44.6 million for Orlando, Florida's busiest airport. McCarran has regular commercial air service from 39 carriers; Orlando has 40.
Southwest, Delta and American are the busiest air carriers at both airports.
One of McCarran's best features is its close proximity to the resort corridor and convention facilities. Orlando has a 445-room four-star Hyatt Regency Hotel built into the terminal.