LVCVA began revising Las Vegas marketing 1 minute after shooting
October 10, 2017 - 6:37 pm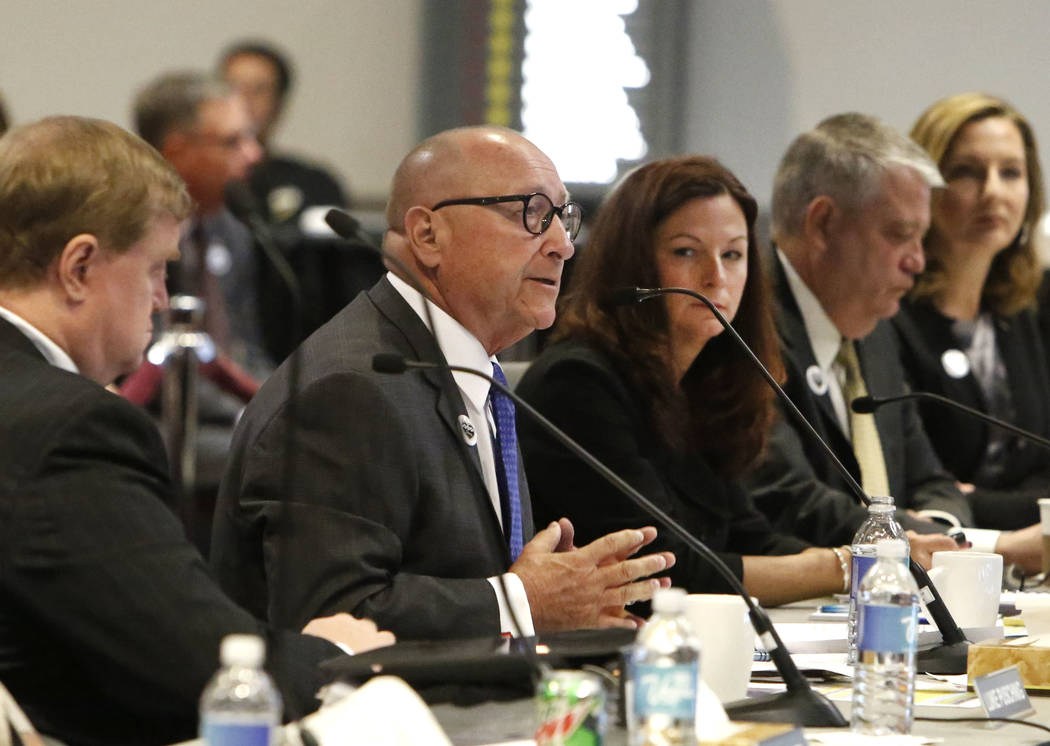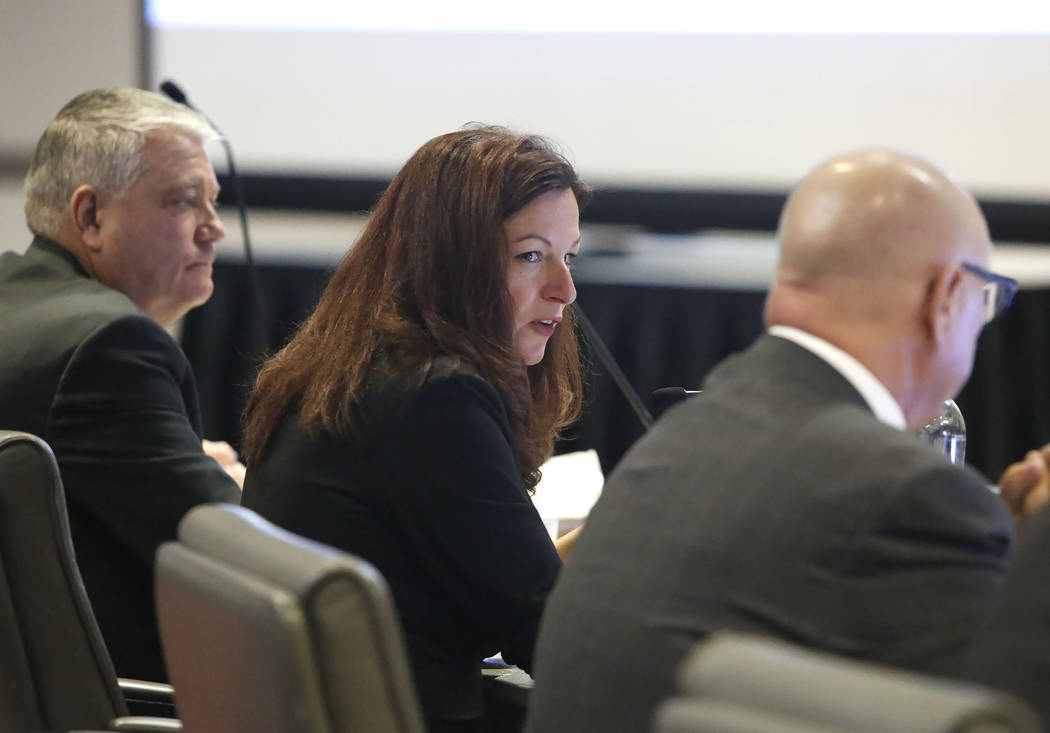 The Las Vegas Convention and Visitors Authority began planning its revised marketing message to the world — a message of concern for victims and first-responders — a minute after the shooting from the 32nd floor of the Mandalay Bay resort stopped on Oct. 1.
And less than an hour after the start of the worst mass shooting in modern history, LVCVA marketing experts went into crisis communication mode.
LVCVA President and CEO Rossi Ralenkotter recounted the destination marketing organization's actions in a 13-minute video that was presented Tuesday at the board of directors' monthly meeting.
Dozens of employees from the LVCVA and advertising consultant R&R Partners were invited to the presentation and tears flowed freely as images of people delivering food and supplies, in blood-donation lines and in heartfelt embraces gradually replaced the grim faces and media strategy outlines.
Thanks for the help
Board representatives shared their own praise for first-responders, Mandalay Bay employees and everyday people reaching out to help for more than an hour at the meeting.
"We're in awe of the courage and the service," said board Chairman Lawrence Weekly, a Clark County commissioner.
He said he wanted to recognize "everyone in our community who stepped up," including taxi, Uber and Lyft drivers who transported victims to safety after the shooting stopped.
Weekly also spurred a round of applause for Mandalay Bay security guard Jesus Campos, who Metropolitan Police officials said sustained the night's first shooting injury after he was hit by a bullet fired by gunman Stephen Paddock, who then trained his weapons on victims at the Route 91 Harvest Festival grounds below him.
Board Vice Chairman Chuck Bowling, the president of Mandalay Bay, added that "the word gratitude has taken an entirely new meaning for me this week."
"On behalf of every member of Mandalay Bay, I want to express our profound gratitude to everyone across the Las Vegas Valley," said Bowling in one of the first public appearances by an MGM Resorts International executive in response to the tragedy.
"To say that we're overwhelmed by your kindness and grateful for your actions over these past few days is a true understatement," he said. "Whether you were with us on property or reaching out from afar, your swift support, your heartfelt compassion and your continued encouragement allowed us to address the many needs of Mandalay Bay colleagues and guests."
Bowling said it was moving to see more than 500 on- and off-duty MGM employees arrive at Mandalay Bay to help as they could.
'Hearbroken, not broken'
"We are heartbroken, but we are not broken," Bowling told around 100 in attendance. "Just like our predecessors in New York, Boston, Orlando, Paris and other communities struck by violence, Las Vegas will rise up. We will do the hard work of healing and recovery."
Bowling said he was moved by food donations from resorts up and down the Strip and hand-written letters of encouragement from members of the Fellowship of Christian Athletes at UNLV.
Ralenkotter said less than 24 hours after the shooting began, the LVCVA embraced the hashtag that customers and well-wishers had been using on social media — #VegasStrong.
It's still the centerpiece of the message the agency will deliver in a time of recovery.
Contact Richard N. Velotta at rvelotta@reviewjournal.com or 702-477-3893. Follow @RickVelotta on Twitter.