New food-service contractor at Vegas Convention Center makes mark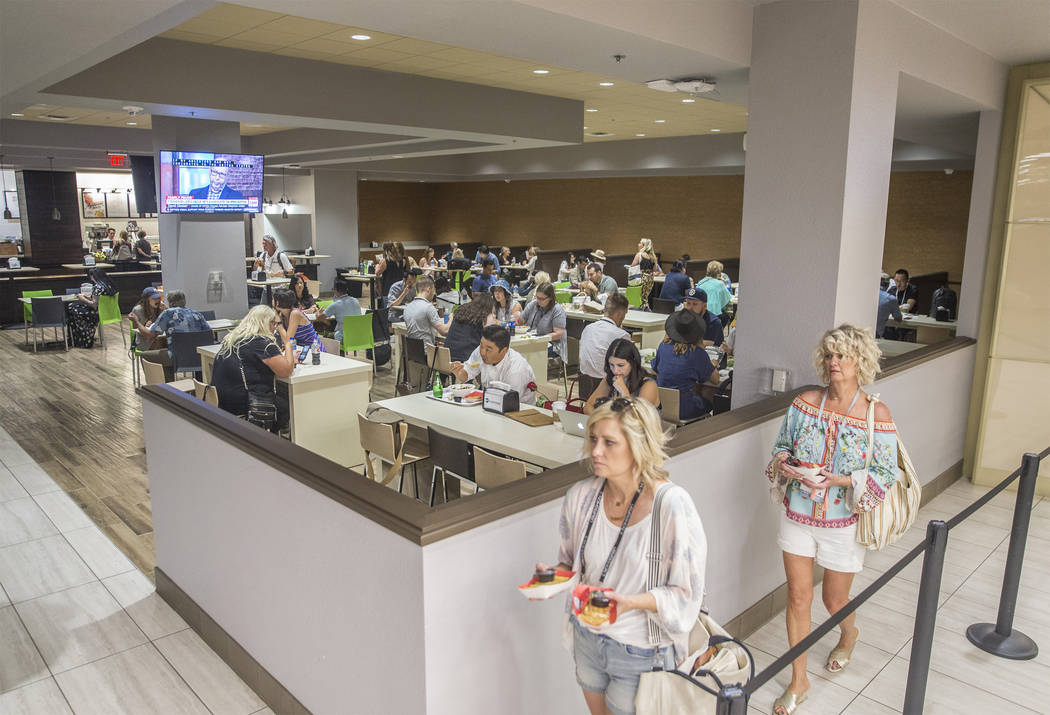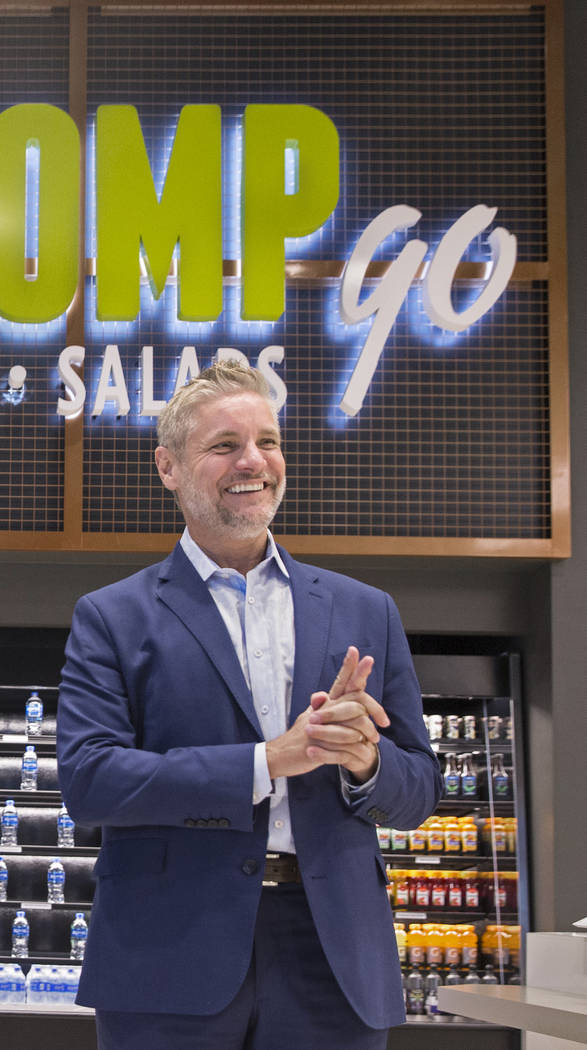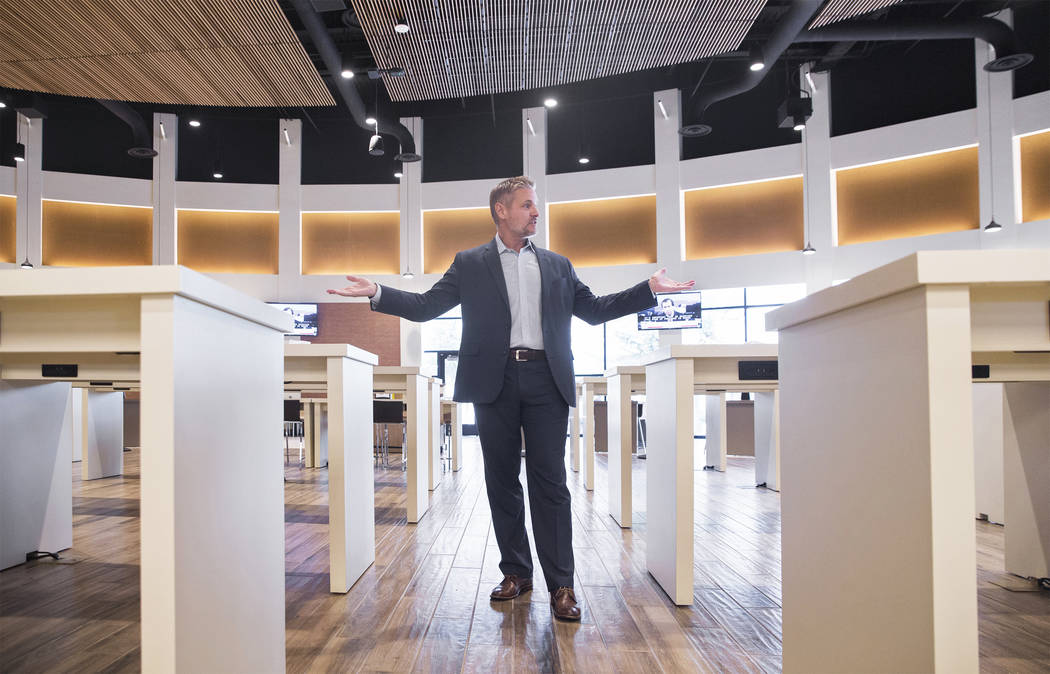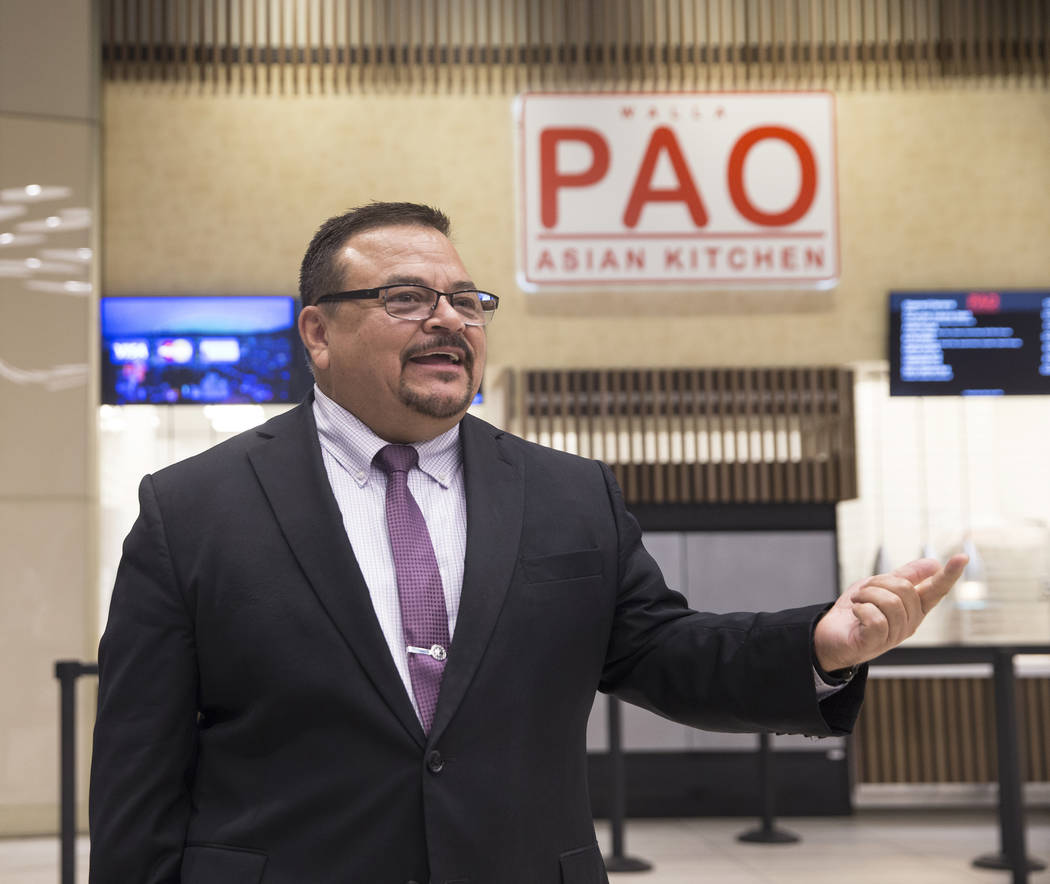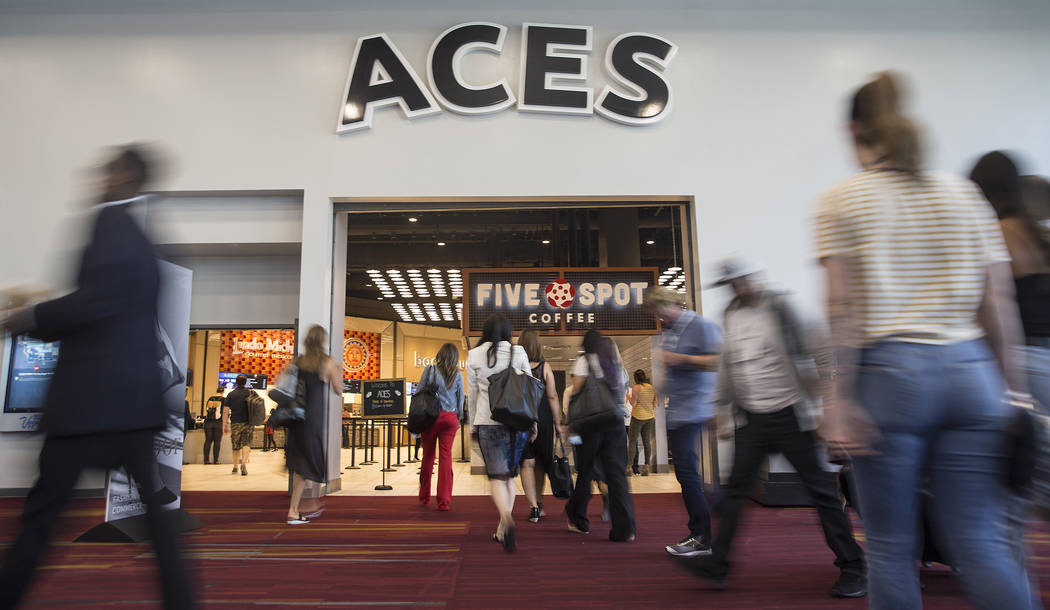 Richard Ginzel learned the meaning of pressure the day Centerplate LLC took over the food service contract at the Las Vegas Convention Center.
"We got the keys to the kitchen three days prior to CES," Ginzel said of the transition of operations Jan. 1, 2017, from Aramark Sports and Entertainment Services LLC, which had held the contract for 44 years.
That meant the new provider had to gear up to feed and serve many of the 170,000 conventioneers that arrive every January for Southern Nevada's largest annual trade show.
Centerplate delivered.
After the show, the company received an evaluation showing less than 1 percent of sales had to be refunded for various reasons — a wrong order, a late delivery or something else. Normally at CES, it's around 4 percent to 5 percent refunded.
Now, a year and a half later, the food provider is helping to plan the new food outlet at the convention center's $1.4 billion expansion and renovation project.
The new building is scheduled to open in time for the 2021 CES.
"In terms of concepts, the layout is going to be similar (to existing operations)," Ginzel said.
Making a mark
Since landing the food contract from the Las Vegas Convention and Visitors Authority in October 2016, Centerplate has invested more than $16 million in its two primary food outlets at the convention center, Lucky's and Aces. The venue can handle 500 to 800 diners at a time. Centerplate changed food concepts, placed menus on video screens in multiple languages and made it easier for consumers to move through food lines quickly.
At Aces, Centerplate put in Lindo Michoacan — a Las Vegas Mexican outlet — Walla Pao, Atomic Pizza, Bachi Burger, Five Spot Coffee and Chomp Chomp Go.
The company bought 300 video screens, some for the menus, some for television broadcasts.
The company installed new seating on the periphery and stand-up tables that double as charging stations for electronic devices.
Gomez said the company also offered 50-cent-an-hour raises to union employees who completed Centerplate system training and $1,000 bonuses to those who completed all of their committed shifts in a year.
3,000 on payroll
Centerplate has more than 3,000 waitstaff, cashiers, bussers and bartenders on its payroll, using only the number they need to fill positions based on the size of shows in the building.
Ginzel said the company is on the verge of signing a new three-year agreement with the Culinary union.
Centerplate's Las Vegas management, consisting of 75 chefs, sales representatives and executives, focused on quality. Chefs agreed to develop kitchens visible to the public to emphasize the food's freshness. The objective was to provide food quickly without sacrificing quality.
The sales staff became a priority for Centerplate. Among the executives are 12 sales representatives that make calls and handle inquiries. Aramark had five representatives.
Service at the new hall
For the convention center's renovation project, Ginzel said, there are still many details to be worked out. The only certainty is that there will be a Starbucks.
"In the beautiful atrium, there'll be a huge food court, and there are four major concepts that we're talking about, and we haven't come to a definitive decision about what those are going to be."
The food court will be designed to provide conventioneers a true Vegas food experience and keep them at the exhibit hall instead of wandering to an offsite restaurant.
"The way we're looking at how we want to do it is we have to really consider the customer experience and what you can do fast enough with the highest level of quality," Ginzel said. "It's a lesson in engineering, ultimately."
With the prevalence of specialty diets, don't expect a return to burgers, pizzas and hot dogs.
"We're really going to be considering that when we find the right concepts. We want to stay true to what feels like Las Vegas."
And that means some concept decisions in the months ahead.
"The big question for us is whether we're going to have Lindo Michoacan and these partners represented there, or are we going to offer some variety," he said.
"I'll tell you there is a lot of interest for many, many operations. Border Grill is very interested in joining forces with us as well as Feel Good Brands, which has amazing concepts at many airports. We're going to be looking at craft beer.
"Right now, we're looking at everything and not crossing anything off the list until we find a perfect balance between all three locations."
Ginzel isn't worried about the timing of putting in concepts at the new facility. After all, after presiding over the "organized chaos" of the 2017 startup, he is ready for just about anything.
"Providing food service at a convention center is not for the faint of heart," he said. "And we love it."
Contact Richard N. Velotta at rvelotta@reviewjournal.com or 702-477-3893. Follow @RickVelotta on Twitter.
Fun fact
There's a Starbucks at Lucky's which has the distinction of being the highest grossing sales-per-hour Starbucks outlet in the world when it's open, thanks to it being a two-sided stand.