NoMad opens Oct. 12, growing boutique hotel market
October 5, 2018 - 6:00 am
Updated October 6, 2018 - 6:18 pm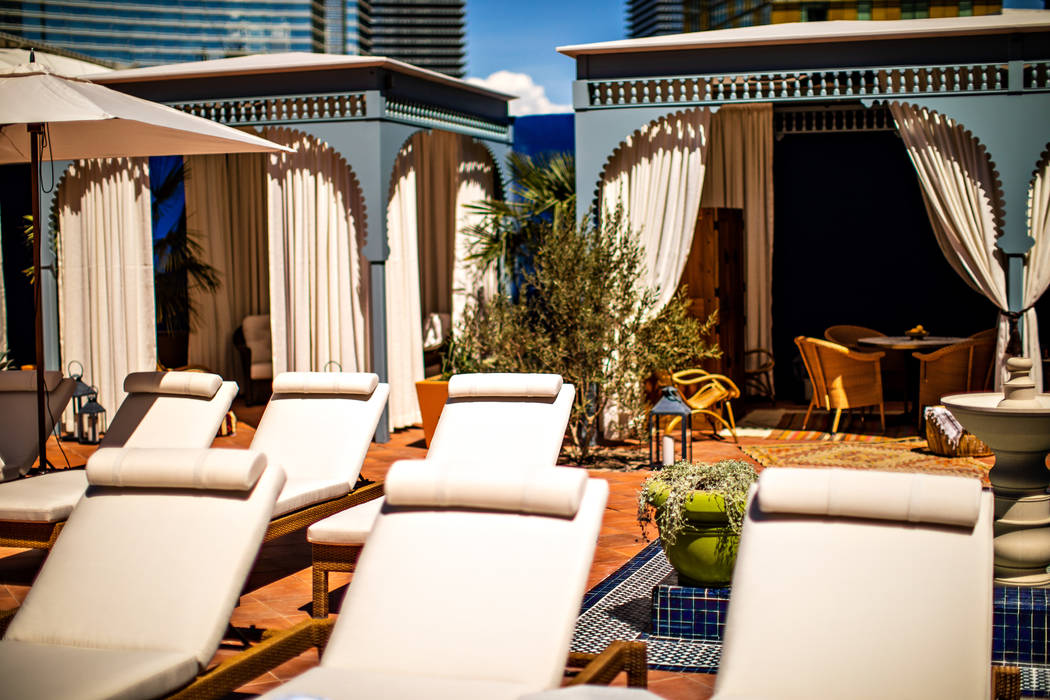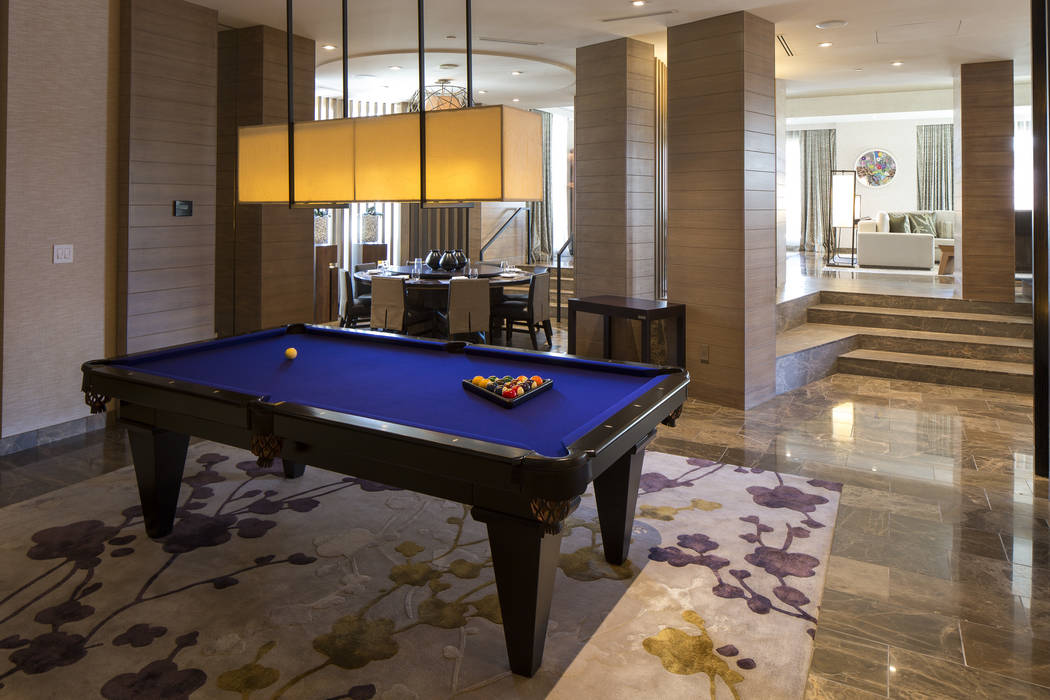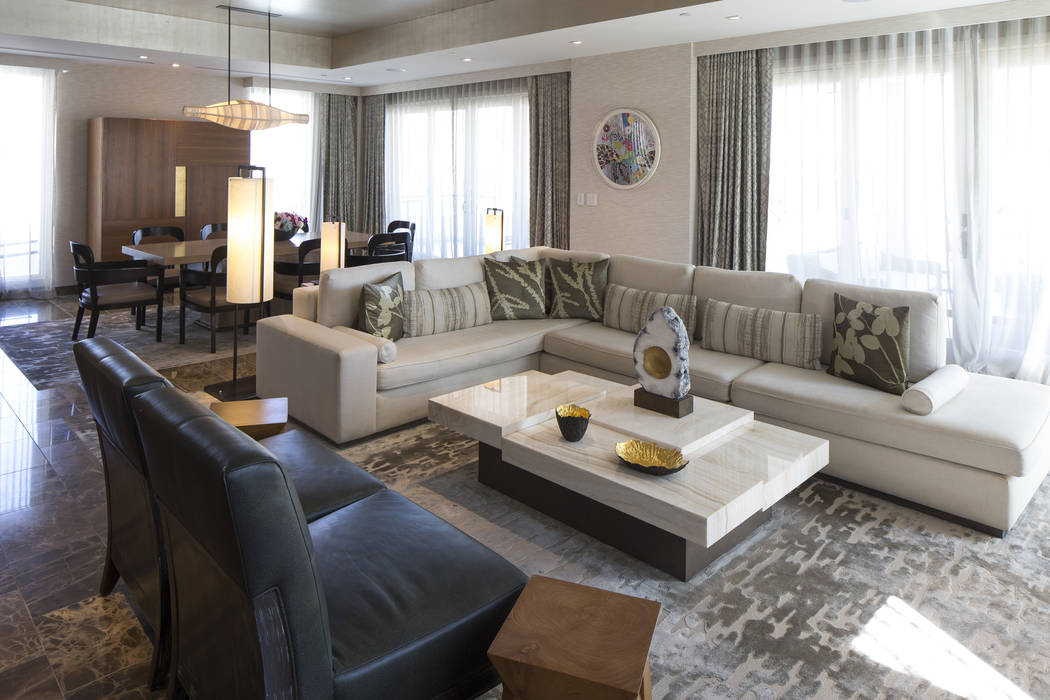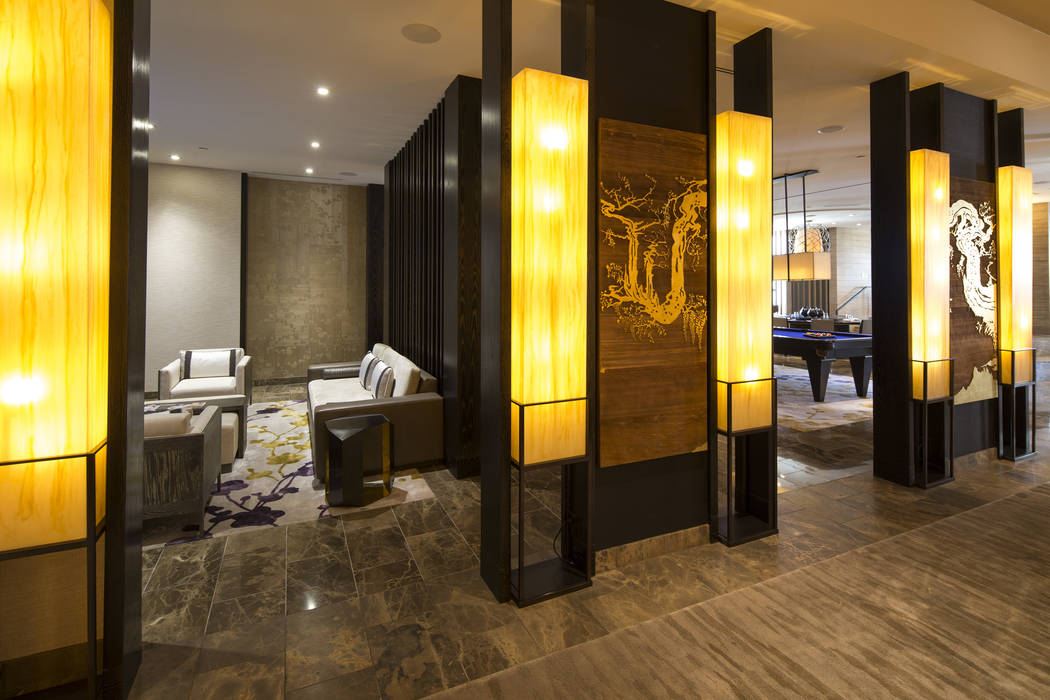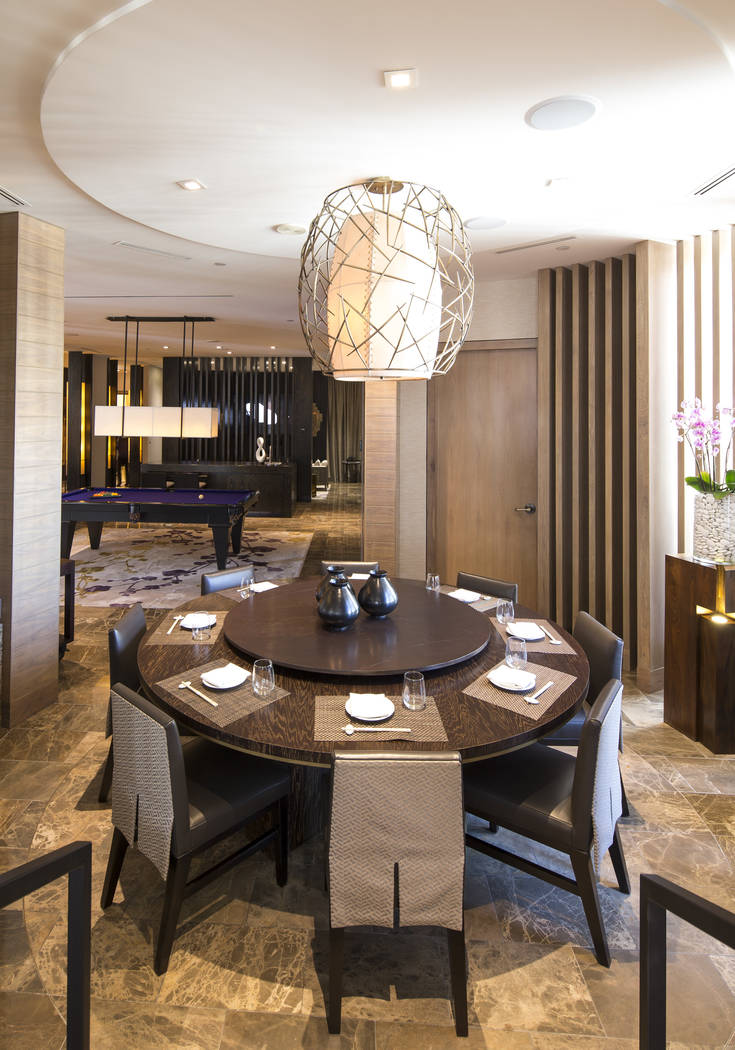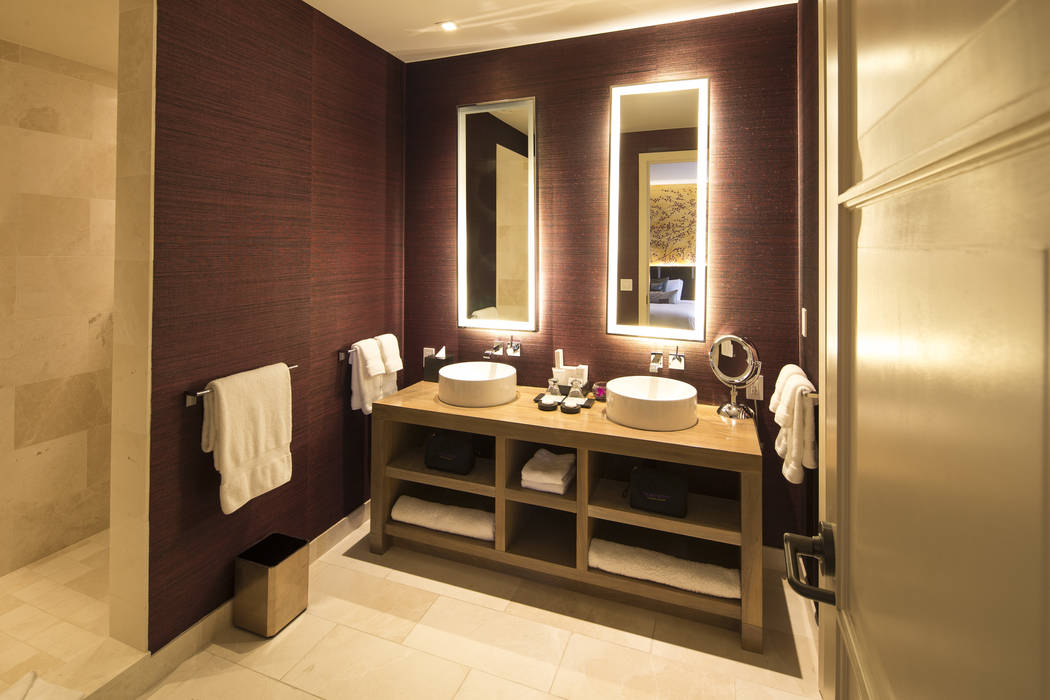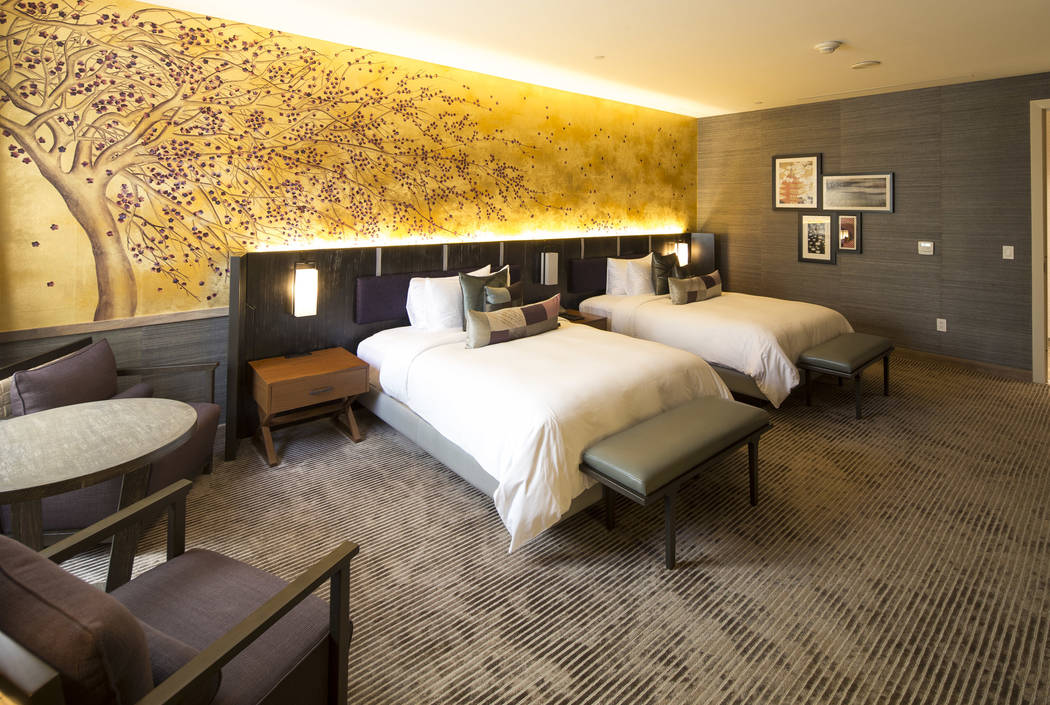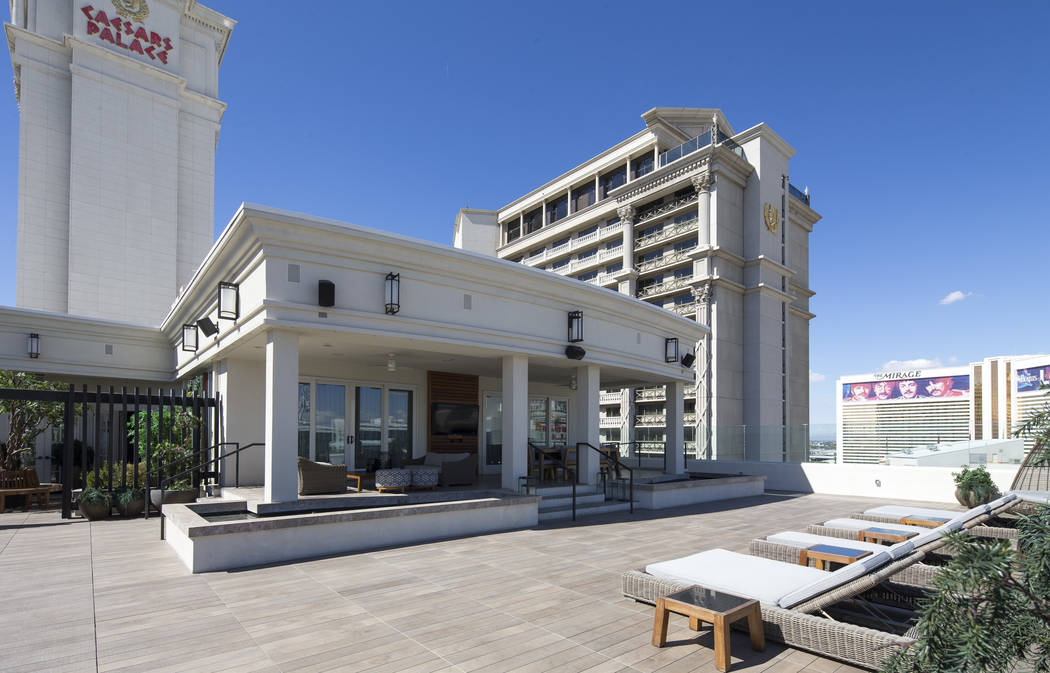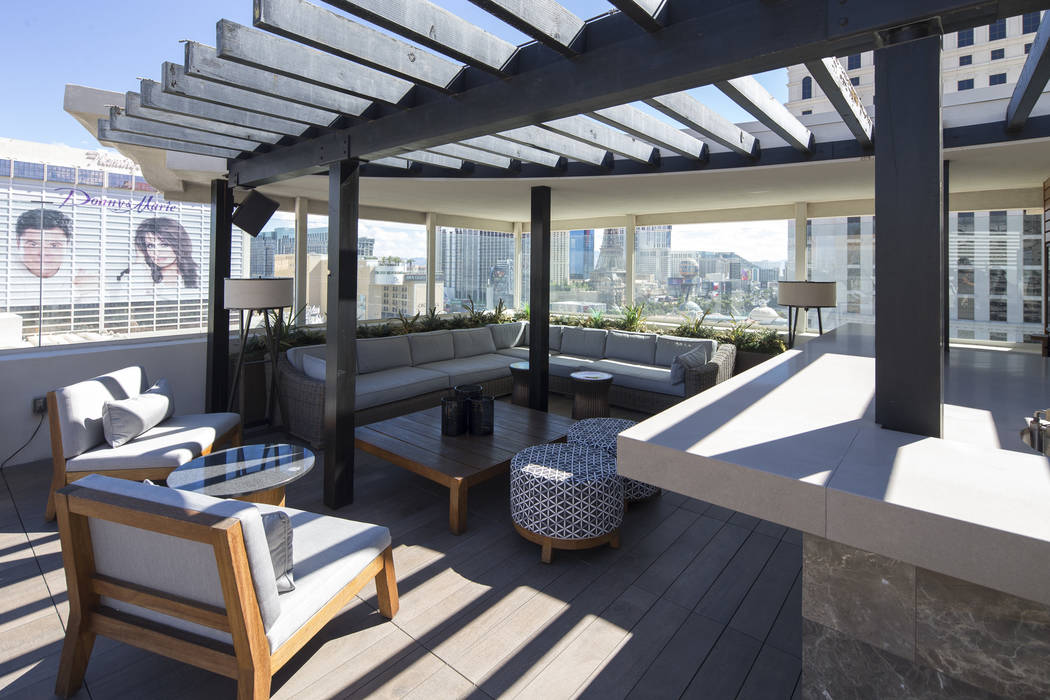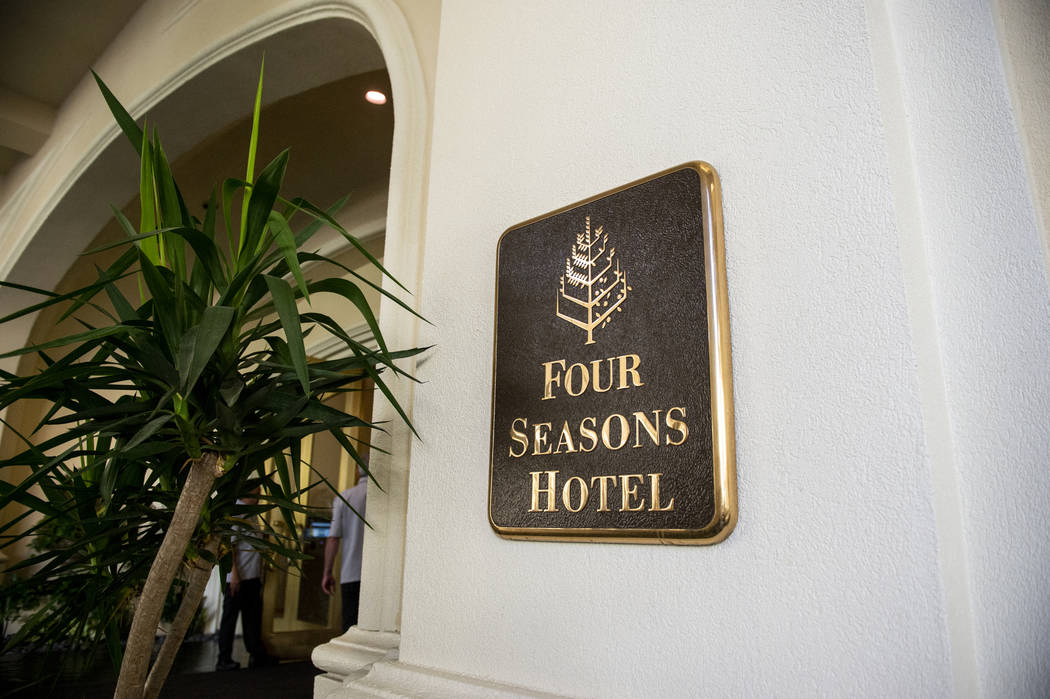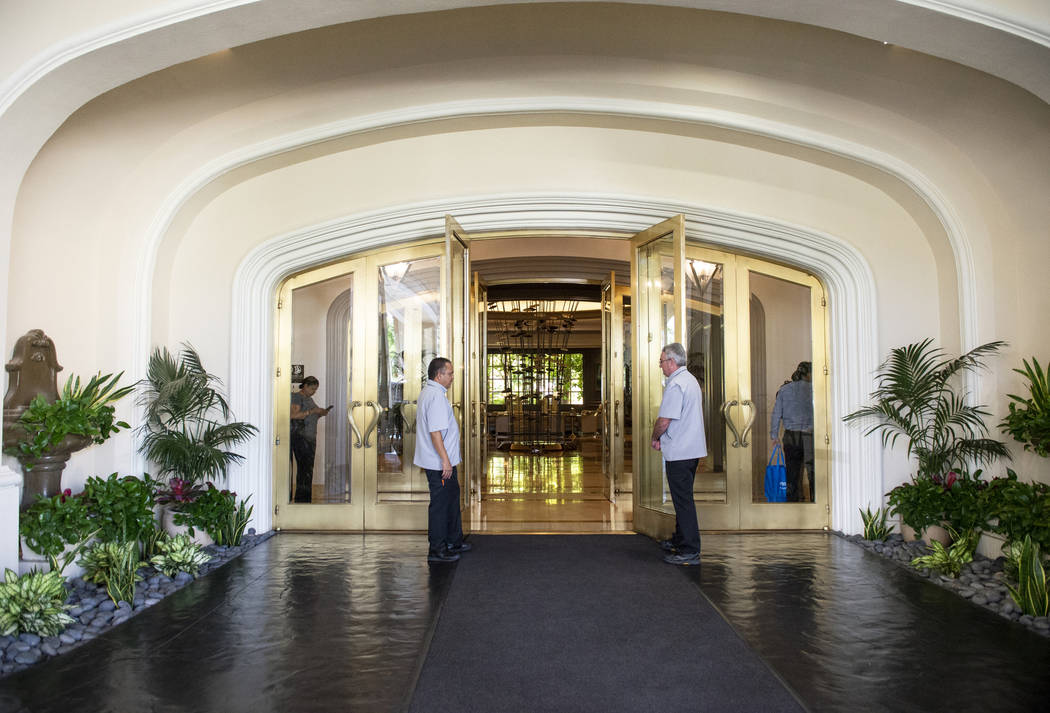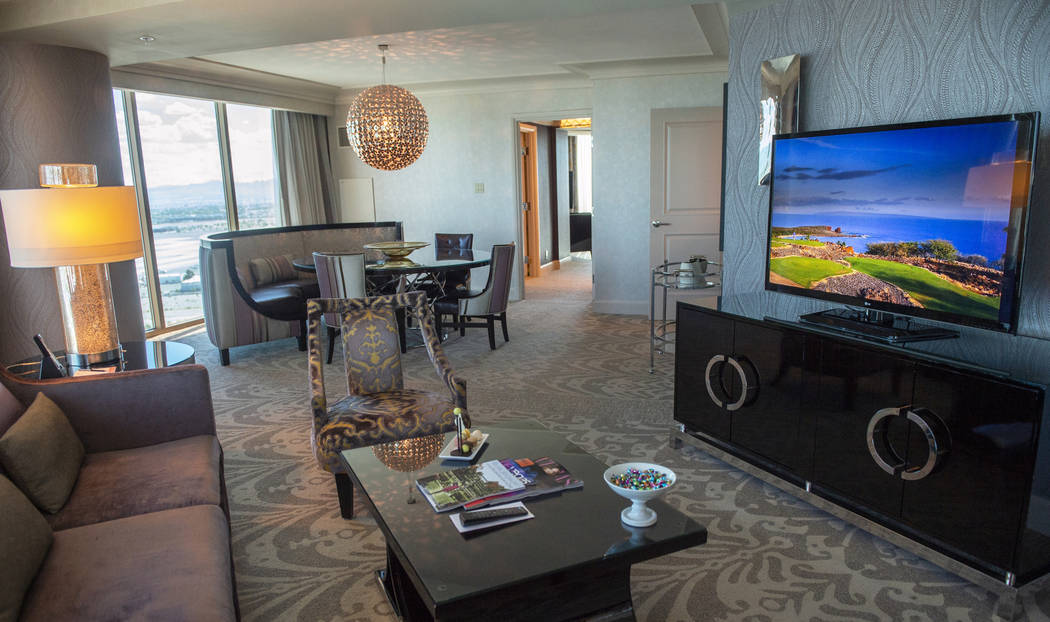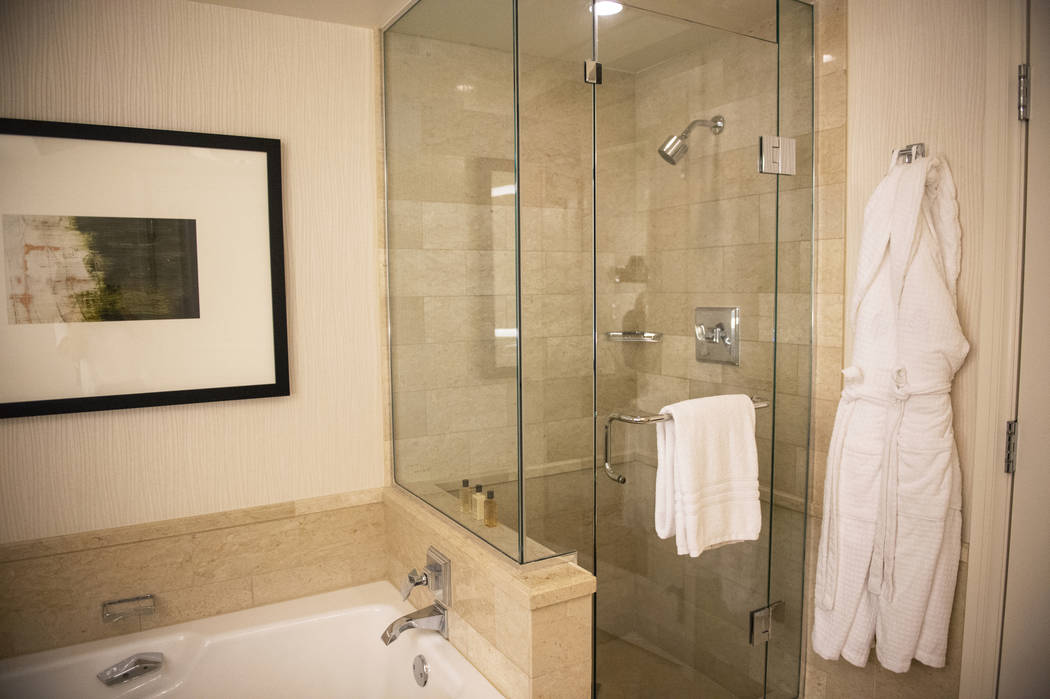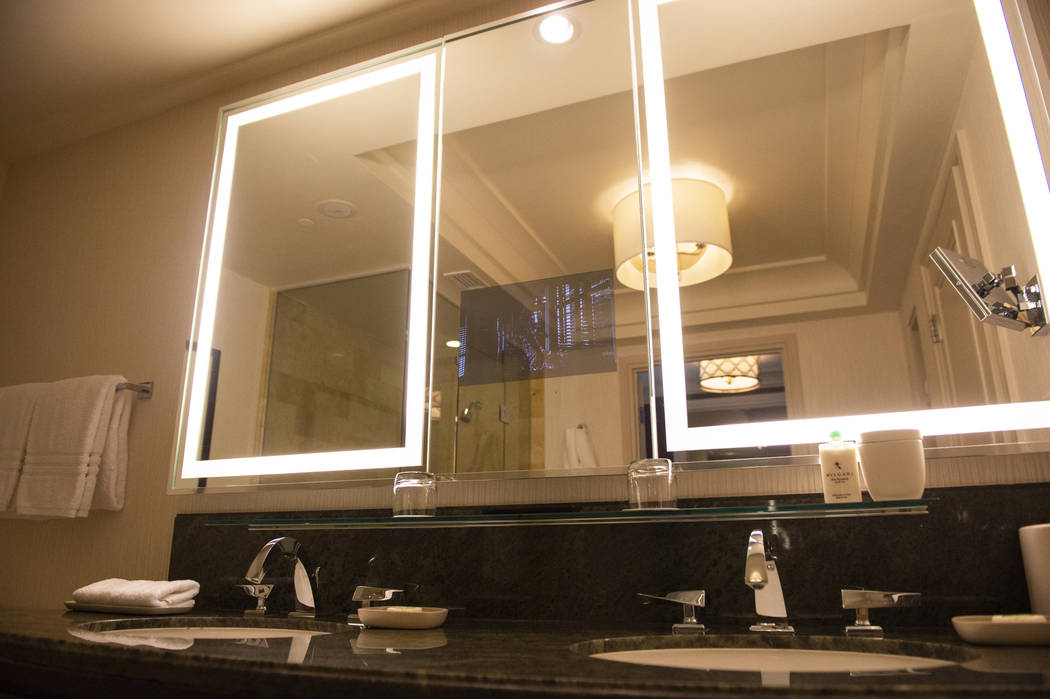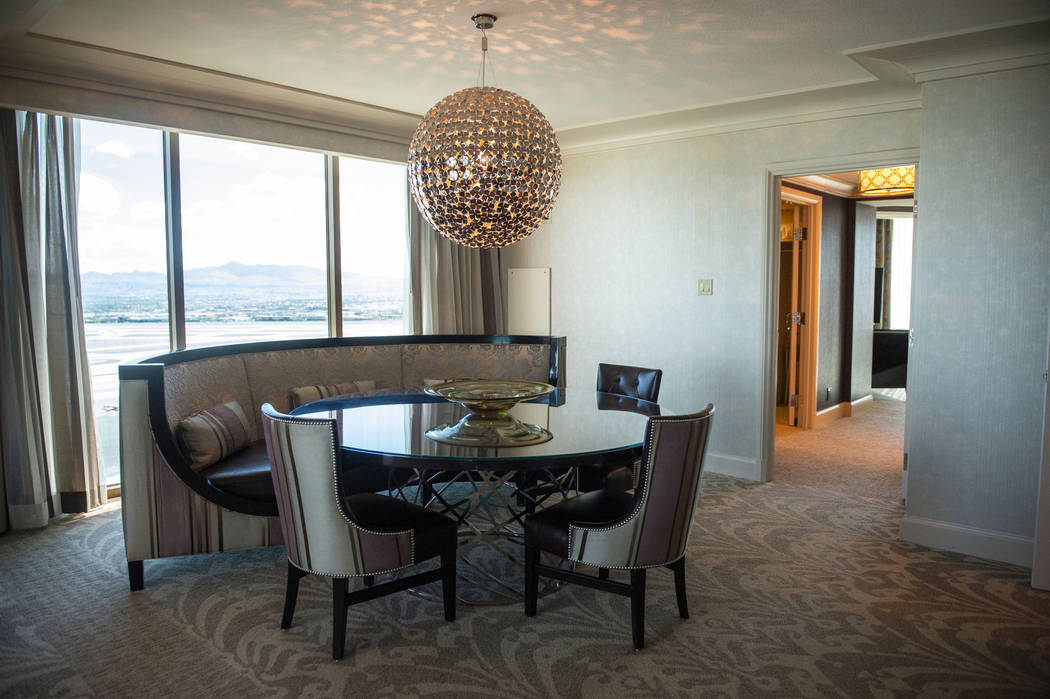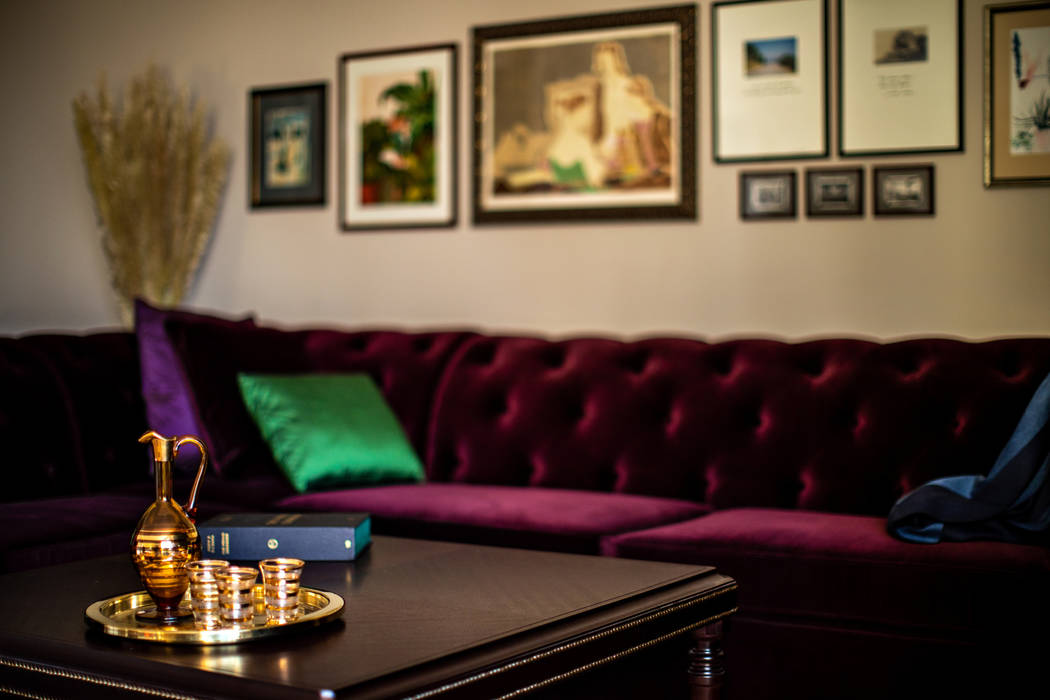 Workers planted trees and cleared away construction material outside NoMad Las Vegas last week as they hustled to put the finishing touches on the valley's newest boutique hotel.
NoMad Las Vegas will offer 293 rooms on the top four floors of the rebranded Park MGM when it opens Friday. The offering inside Park MGM is part of the 3,000-room property's two-year, $650 million renovation from the former Monte Carlo.
NoMad isn't the first Las Vegas hotel tucked inside another. Nor will it be the last.
The highly competitive Strip atmosphere and changing tastes are pushing executives to rethink some of their properties, industry professionals said.
"You can't make Vegas resorts any glitzier than they are, so what makes them different? You have to do something to stand out. A boutique gives you an additional brand and the opportunity to selectively pick customers," said Michael McCall, a hospitality professor at Michigan State University.
The Drew, the 4,000-room project on the north Strip, will have some rooms managed under JW Mariott, as well as under JW Mariott's boutique brand, Edition, when it opens in 2020.
Resorts World Las Vegas, just across the street from The Drew, might incorporate a boutique hotel inside its 3,400-room property when it opens the same year, said spokesman Michael Levoff.
Boutique hotels generally range in size from a few dozen rooms to 300 and offer a more personalized service for a higher price. They often center on a unique restaurant, bar or lounge concept and incorporate custom-designed furnishings and unique artwork.
Fast growth
Some upscale Strip resorts are integrating boutiques into their massive properties as the sector outpaces the broader hospitality industry's growth, potentially enabling resorts to boost occupancy at higher prices.
The boutique hotel industry has grown at a rate of 4.8 percent over the past five years and is now a $7 billion industry, according to a 2017 research report by IBIS, a market research firm. IBIS expects the industry to grow at a 3.2 percent clip over the next five years as travelers seek a more customized experience.
"Over the last couple of decades, travelers have grown increasingly wary of staying in cookie-cutter hotels geared toward a mass audience. Travelers have begun migrating toward new and more intimate types of hotels," IBIS said.
The Strip has more than 86,000 rooms with potentially another 10,000 coming within three years.
Mandalay Bay was the first Las Vegas property to create a hotel-inside-a-hotel concept when it opened in 1999 with the Four Seasons occupying floors 35 to 39 in the 43-story building.
Four Seasons Las Vegas has its own elevator service and amenities such as a spa, three restaurants and nearly 30,000 square feet of meeting space. It also has an exclusive pool for its guests.
The integration with Mandalay Bay works well, said Kim Cole, a spokeswoman for the luxury hospitality brand. Business executives attending a conference at Mandalay Bay will sometimes use the more intimate boardrooms in the Four Seasons for meetings as well as book its rooms. All Four Seasons Las Vegas guests have access to Mandalay Bay amenities.
Caesars Entertainment Corp. opened the 182-room, celebrity chef-branded Nobu Hotel five years ago inside its iconic hotel Caesars Palace.
Caesars spokeswoman Jennifer Forkish said the concept "has been extremely successful," but she declined to say whether the resort operator will seek to incorporate a boutique hotel into any of its other Las Vegas properties.
Neither Las Vegas Sands, which operates the Palazzo and The Venetian, nor The Cosmopolitan of Las Vegas responded to request for comment on their plans.
NoMad idea
MGM Resorts International CEO Jim Murren frequently stays at NoMad New York during trips to the Big Apple, and he approached the property's developer, Sydell Group, about opening his boutique in the future Park MGM, according to Sydell CEO Andrew Zobler.
Zobler said he initially wasn't thrilled with the idea of being a small part of a larger hotel. However, his hesitation faded when MGM agreed to give Sydell the opportunity to have influence on the whole Park MGM project.
"That is what got us comfortable. NoMad really needed to be a full-on experience and not depend on the larger resort," he said. "That makes for a better hotel, when there is a narrative and not just a bunch of different narratives that are just put together."
NoMad Las Vegas has its own street-level entrance and elevator bank where guests will be met by reception and a concierge. The NoMad Bar and NoMad Restaurant are located on the first floor and Moroccan-inspired pool with food service on the second.
The high-limit casino room will be located near the NoMad restaurant and bar and will seamlessly connect the boutique with the rest of Park MGM.
NoMad's concept is to incorporate elements of the local culture into each of its properties, and Zobler said he couldn't imagine NoMad Las Vegas without its own casino area.
The NoMad bar, restaurants and high-limit casino room will be open to other guests, but the pool will be exclusively for its own clients.
More boutiques
Zobler said it is difficult to create a 3,000- to 4,000-room property that appeals to everybody today. People's tastes have become more "finely tuned," he said.
He expects other large-scale hotels to incorporate boutique hotels within their properties and not just in Las Vegas. Some hotels in New York are ripe for the concept, he said.
Mehmet Erdem, a UNLV hospitality professor, said it is becoming easier for property operators to incorporate a boutique because they know so much more about their guests' interests and tastes.
"The technology today, such as social media, allows us to collect more data on people and make more accurate predictions if a new project will be profitable or not," he said.
Zobler said the experience of working with MGM Resorts on Park MGM and NoMad Las Vegas has cemented a strong relationship with the resort operator.
"We would be interested in working with them in other places," he said.
Contact Todd Prince at 702-383-0386 or tprince@reviewjournal.com. Follow @toddprincetv on Twitter.