Reid airport employees fight plan to free up more public parking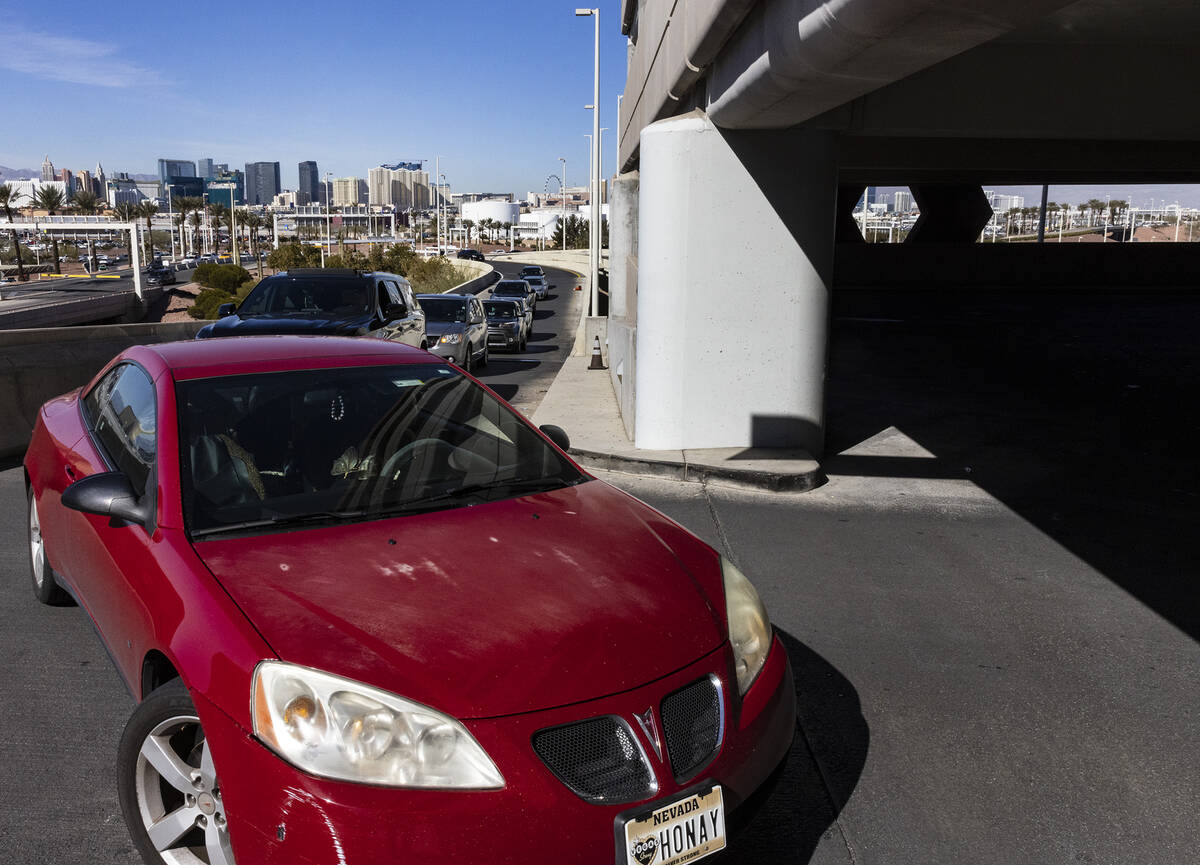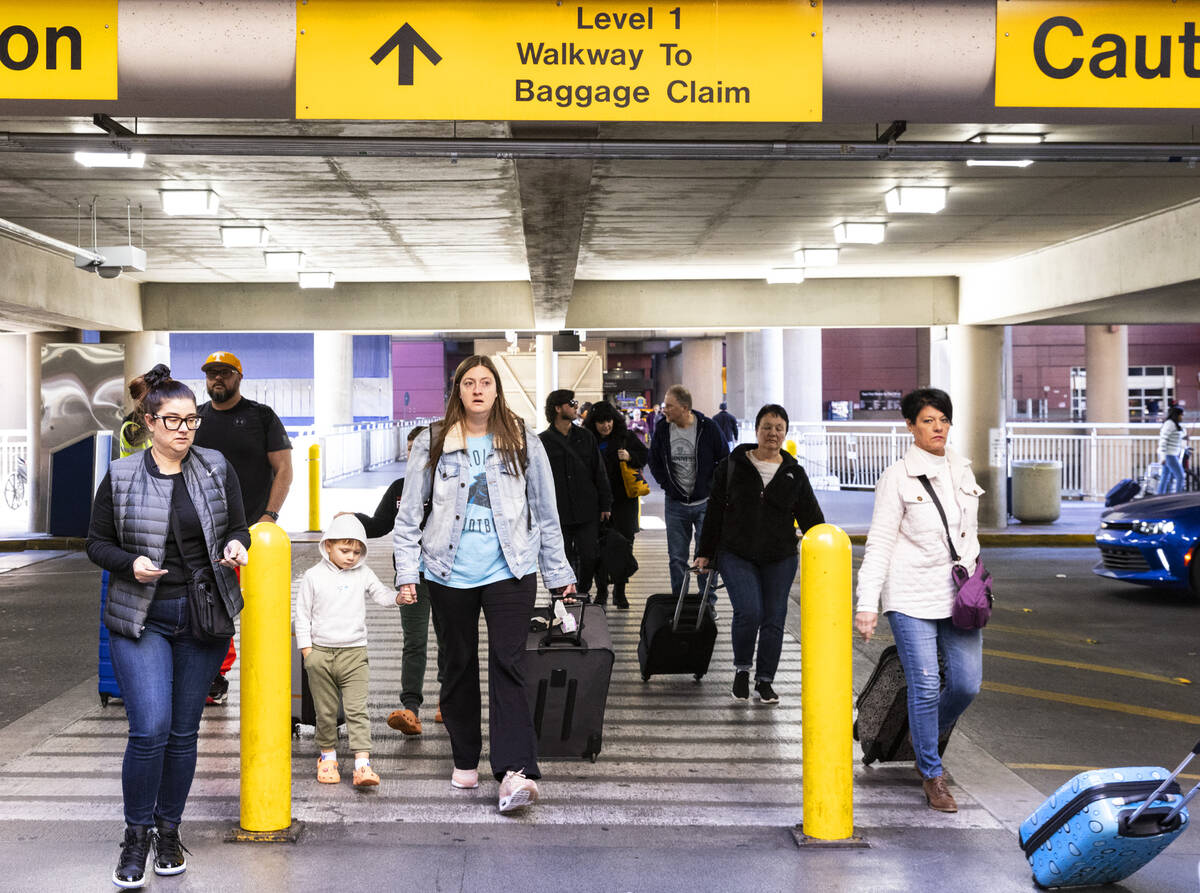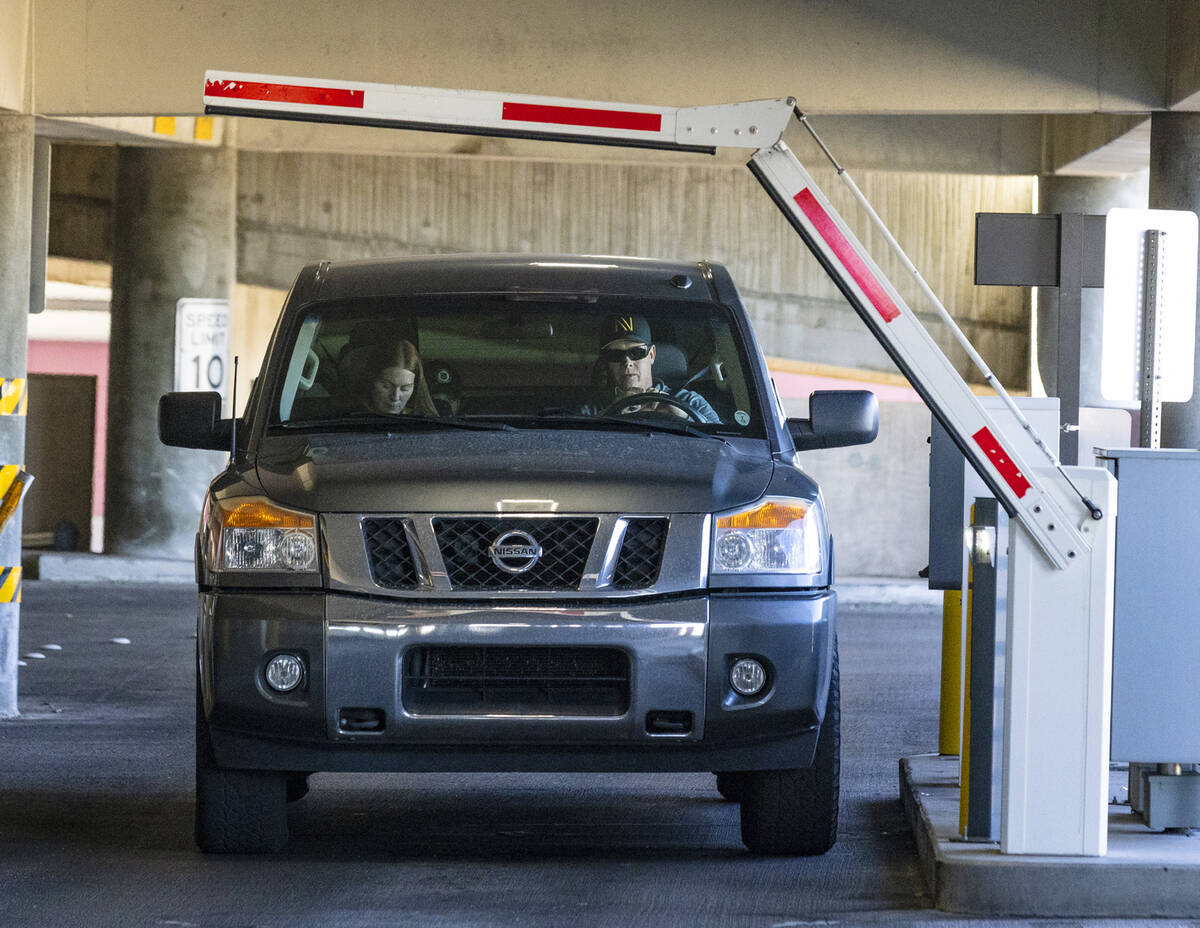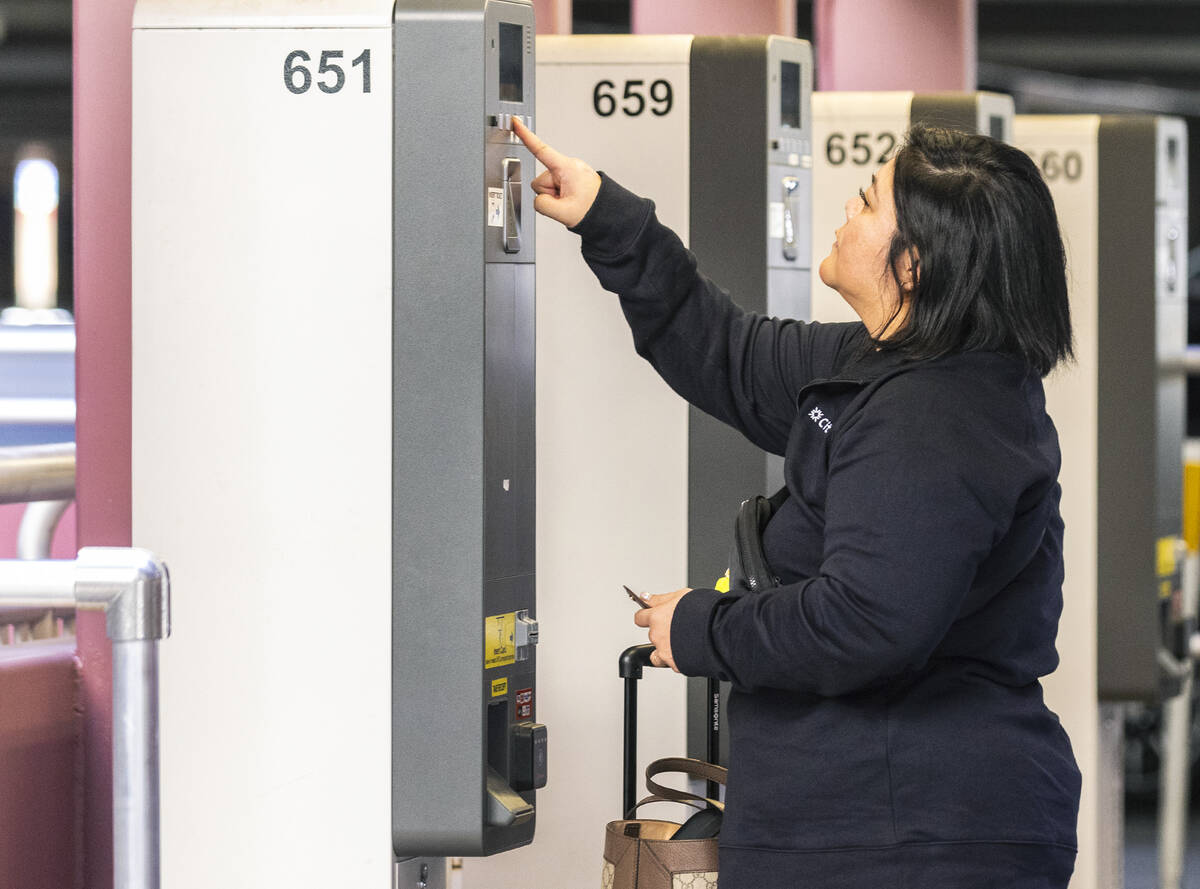 Additional public parking is coming to Harry Reid International Airport by spring, but some airport employees are pushing back against the plan saying it will create safety risks for workers.
Airport officials confirmed in January that it would turn more than 1,500 employee parking spaces near Terminal 1 into public parking to accommodate the growing volume of local travelers seeking a place to park.
"This is another effort to enhance the customer experience as record volumes of passengers continue to travel through the airport and certain parking options reach capacity more frequently," according to a news release last month.
But workers at the airport's terminals say the plan to move them from the closed-in spaces being designated for the public to what was the public economy lot off Rent A Car Road, between Kitty Hawk Way and Gus Giuffre Drive, is putting them in danger and lengthening their work days without compensation because of the need to ride a shuttle bus from their cars to the terminal.
Several workers made contact by email with the Review-Journal about their concerns, requesting anonymity because they feared retribution. Some employees have also set up a Facebook forum sharing their concerns.
One employee, who has worked at the airport for more than 12 years, said providing additional public spaces is unnecessary because many of the existing long-term spaces go unused, even during busy weekends and holidays; that parking in the former economy lot is dangerous because the lot and the pathways from the lot to the terminal are poorly lit at night; and the employee shuttle buses are inefficient.
"Employees are now forced to walk through high-traffic roadways with large buses and racing travelers as obstacles. They are routed across uneven sidewalks and busy intersections with taxicabs that do not slow down to let us cross," according to the employee.
"The lighting is extremely poor and those coming and going from work in the dark are not only an accident waiting to happen but a target for the many vagrants and predators spotted that have easy access to this lot from their nearby dwellings. There are hundreds of tipped employees who leave work each night with pockets and purses full of hard-earned cash. These workers are easy targets for crooks as they are forced to go through TSA every day and are completely unarmed."
Safety was a big concern among several workers, who contacted the Review-Journal, as well as those in the Facebook forum.
Another worker in an interview said staff has seen people hanging around cars at lots and along the path to the terminal, making them feel unsafe. They say their pleas for better lighting have been dismissed by administrators.
They also said their work days have become longer because they can't rely on shuttle buses to get them to and from the terminal quickly.
Workers said they have solutions, but airport administrators won't listen to them.
They said they'd like to return to the garage parking where they were and agreed to move to other locations when a major convention or special event is scheduled in the city. They also suggested allowing tipped employees, who can be robbery targets, and older and late-shift workers to park in the garage.
Additional parking to boost capacity
A spring startup is anticipated while airport officials install new parking ticket distribution machines and gates. A directive ordering terminal workers to park farther away from the terminal was issued Jan. 10, with compliance expected by Jan. 24.
Currently, travelers use a long-term parking garage adjacent to Terminal 1 to park. But during holidays and most weekends, the garage fills, requiring the airport to direct local travelers instead to an economy lot about a quarter mile away. The economy lot is served by shuttle buses that take passengers to and from the terminal every 15 to 30 minutes.
The new plan, first reported by the Review-Journal in December and confirmed in a Jan. 24 news release, said 500 additional covered parking spaces would be made available as a long-term parking garage and 1,000 outdoor spaces adjacent to the garage would become a new economy lot. Both are within easy walking distance of Terminal 1.
Reid officials said Thursday they've received feedback from employees and are working to implement some of the suggestions.
"As we get feedback, we are working to address the concerns and issues as they come in," said Reid Airport spokesman Joe Rajchel.
Sometimes, he said, lights can't be immediately fixed because a car parked by an out-of-town traveler is beneath the light pole.
He said Metropolitan Police Department and Clark County Department of Aviation bicycle patrols monitor the parking lot to keep people who park there safe and security cameras also are in place.
As for the shuttle buses, airport officials are gauging how many and at what times buses need to make their rounds. Scheduling is being perfected to match demand.
"This (changing the parking policy) is something we've been looking at for a couple of years," Rajchel said. "We've been having the conversation that this is coming with the tenants for about a year trying to prepare them for this and why it's necessary. First and foremost, we're here to facilitate travel for our customers and having those spaces available this close and conveniently serves our passengers and that's the priority."
Airport officials have recommended that passengers park in the long-term lot at Terminal 3 and either use intra-terminal shuttles to get to Terminal 1 or use Terminal 3 Transportation Security Administration checkpoints and find their way to their gates using automated trams on the other side of the checkpoints.
The automated trams run underground from Terminal 3 to the D gates, an elevated and underground tram runs between a Terminal 1 TSA checkpoint and the D gates and there are elevated trams between a Terminal 1 TSA checkpoint and the C gates.
Contact Richard N. Velotta at rvelotta@reviewjournal.com or 702-477-3893. Follow @RickVelotta on Twitter.