Watch Vegas' $16 million summer ads — VIDEOS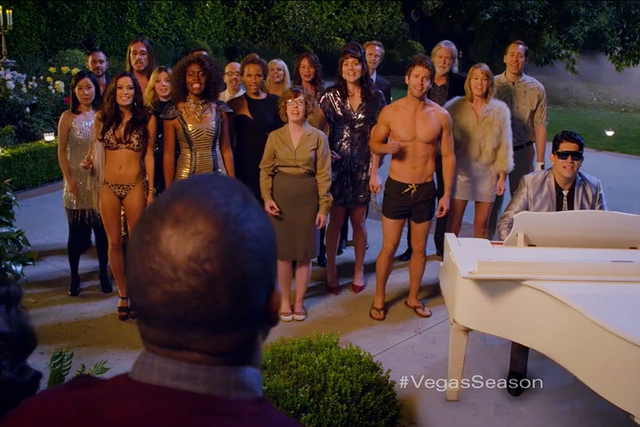 It's Vegas season again.
And the Las Vegas Convention and Visitors Authority is reminding prospective visitors across the country of that.
Repeating a popular marketing campaign that drew millions of visitors to the city in 2014, the entity that markets Las Vegas to the masses previewed its $16 million summer campaign that will include a series of humorous television advertisements juxtaposing the Christmas season with visiting Southern Nevada.
The summer campaign includes buys for television and movie theater ads, online radio and banners, paid social media, newspapers and Hispanic online video. The campaign also includes an email raffle component.
Cathy Tull, senior vice president of marketing for the authority, said the campaign is divided among different media channels because different demographics of visitors are motivated in different ways to make a trip.
For example, social media is an important piece of the campaign because the authority's research has determined that millennial visitors are most influenced by photos and videos posted by friends as the top reason for a travel decision while friend videos and pictures are only the sixth-leading influencer for Generation X visitors. Older travelers are swayed by more conventional advertising.
In 2014, the city had 14.1 million visitors in May, June, July and August, and Tull is optimistic that city will attract at least that many visitors this summer.
In other business, the authority board unanimously approved a new airline consultation services agreement with Dallas-based Ailevon Pacific Aviation Consulting. The three-year contract is for $1.3 million with three one-year renewal options.
Las Vegas is one of the few destinations in which the convention and visitors authority teams with the area's dominant airport for air service development.
Since the 2013 fiscal year, the authority and McCarran International Airport, working through a consultant, have increased international seat capacity by 51 percent and domestic seat capacity by 3 percent to Las Vegas.
Ailevon Pacific replaces Damon Hylton of Seabury APG, who died earlier this year.
The board also was told that the authority received the Outstanding Agency Accreditation Achievement Award from the Institute for Public Procurement recognizing its purchasing department's policies, procedures and internal controls.
The authority is the only department in Clark County to receive the recognition.
Contact reporter Richard N. Velotta at rvelotta@reviewjournal.com or 702-477-3893. Find @RickVelotta on Twitter.