Towbin Motorcars starts construction on Ferrari, Maserati showroom
October 19, 2016 - 3:23 pm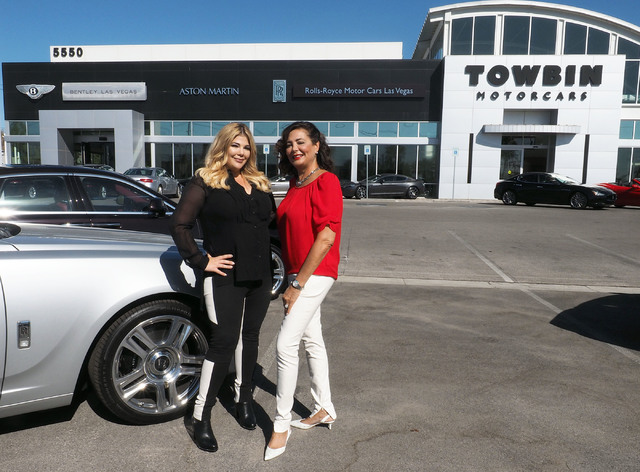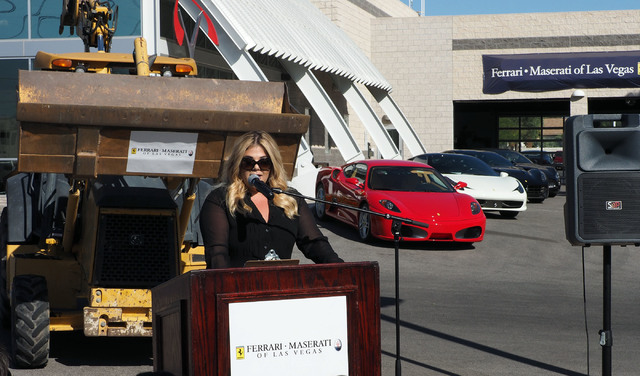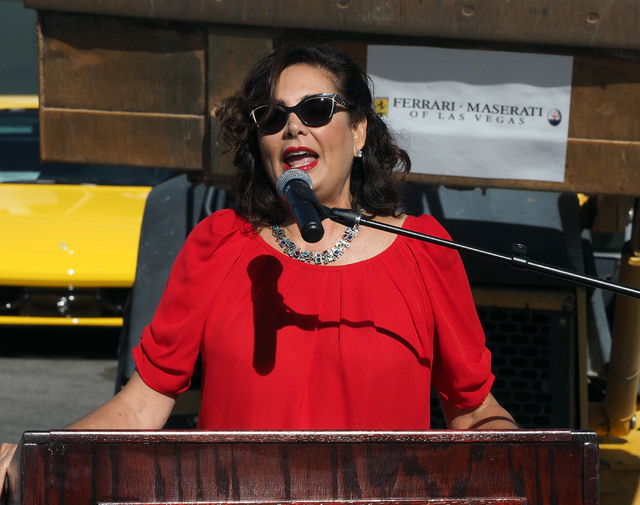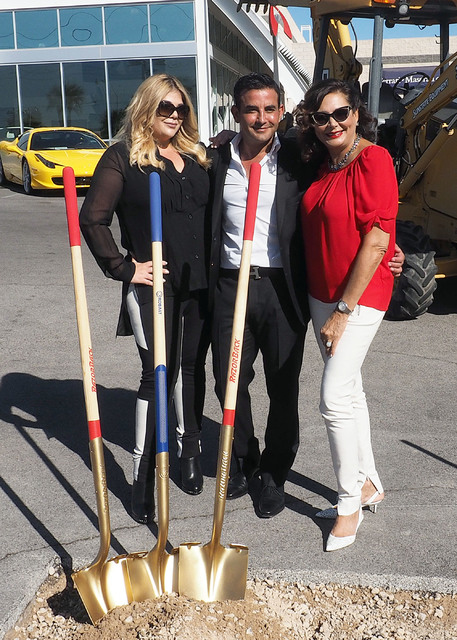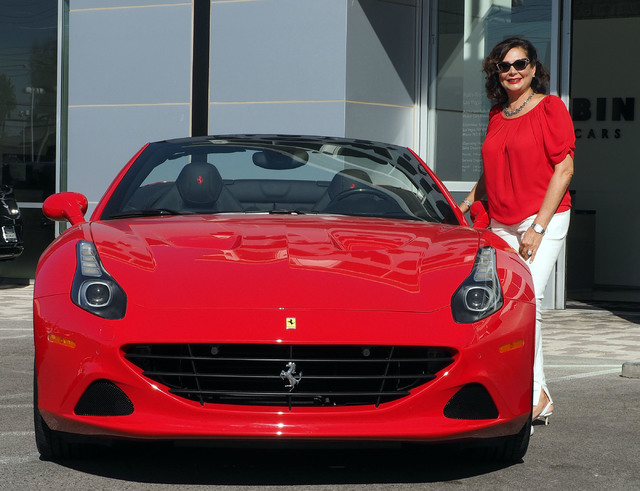 Towbin Motorcars broke ground Tuesday on a 10,000-square-foot Ferrari and Maserati showroom on the corner of South Lindell Road and West Sahara Avenue.
Towbin Motorcars is already a dealer of luxury brands including Rolls-Royce, Bentley and Aston Martin. The company acquired the former Penske Wynn Ferrari and Maserati dealership at the Wynn Las Vegas last October.
The showroom will have large panels of glass and be filled with "Italian style and sophistication," said Carolynn Towbin, chairman/dealer principal of Towbin Automotive Enterprises, adding that the company has sent all of its employees to receive "extensive training" on the new brands to make sure the showroom will be filled with knowledgeable sales professionals.
"The building is going to be a very high-end, Italian design," she added.
"October must be our lucky month," Towbin also said. "Dan (Towbin's late husband) and I opened our first dealership (in Las Vegas) October of 1990," she said.
Nasif Siddiqi, Northwest regional vice president of Maserati North America, said the brand has 107 dealers in North America.
Towbin and daughter Jesika Towbin-Mansour, partner in Towbin Motorcars and Ferrari and Maserati of Las Vegas, are the first female dealers to join the ranks.
"We're very, very proud to have our first female dealer principals at the Towbin group," Siddiqi said.
The luxury market in Las Vegas is strong, Towbin and Siddiqi said.
General Manager Rony Mansour said Towbin Motorcars sells about 40 Bentleys per year, with an average sales price of $300,000; about 30 Rolls-Royce cars per years with an average price between $350,000 and $400,000; about 20 Aston Martins with an average price of $250,000; and about 30 Ferraris per year with an average between $250,000 and $300,000.
"All across the board an average sale price is a quarter of a million dollars," Mansour said. "But on the high end a Rolls-Royce can get up to about $700,000, while Ferraris can go up to $1 million plus."
He said he expects Maserati cars to sell a high volume, closer to 100 per year, as the brand works to enter a lower price range.
"There are a lot of brands that are competing here in the marketplace for customers," Siddiqi said, adding that the Towbin family has been able to triple the sales of Maserati cars in Las Vegas since acquiring the brand last October.
Towbin said that their success has a lot to do with location.
"I think, and this is my personal opinion, that a lot of people don't want to go to the Strip to buy and service their cars," she said.
Towbin said most of her customers, she estimated between 50 and 60 percent, are longtime luxury car owners.
"Many high-luxury aficionados often have one of each of these brands," she said.
Contact Nicole Raz at nraz@reviewjournal.com or 702-380-4512. Follow @JournalistNikki on Twitter.
An earlier version of this story incorrectly identifed Carolynn Towbin. Towbin is the Dealer Principal, as she is the majority shareholder of the Towbin dealerships.