Valley Electric Association CEO Angela Evans arrested
Updated February 26, 2019 - 10:45 pm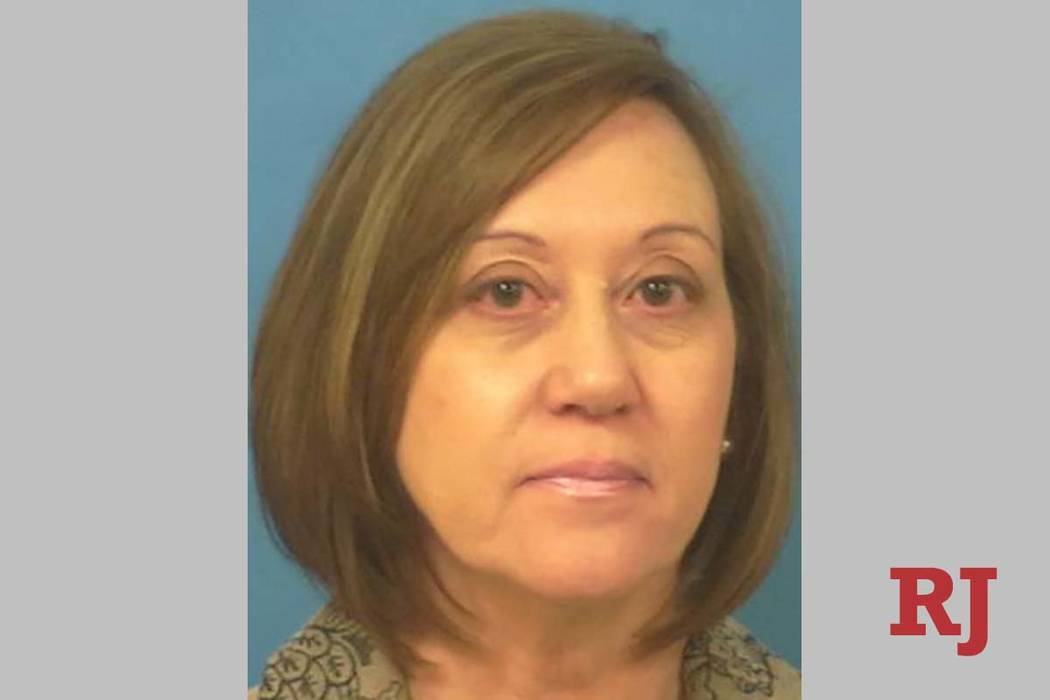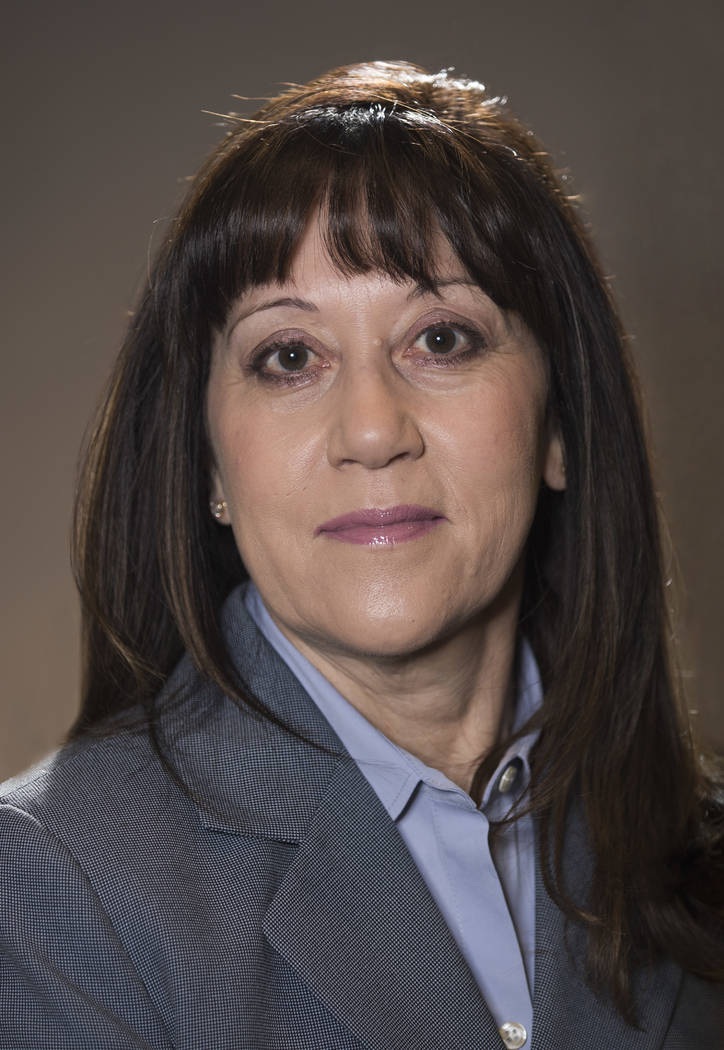 Valley Electric Association CEO Angela Evans was arrested Tuesday on charges of embezzling from the Pahrump utility.
The Nye County Sheriff's Office alleged she billed the cooperative for work done at her home in Pahrump. A representative of Valley Electric said Evans was placed on administrative leave immediately.
According to the sheriff's office, Evans' arrest took place around 5:30 p.m. and came after the sheriff's office executed search warrants Friday morning and Tuesday, the second of which, the sheriff's office said, found evidence Evans billed the cooperative $75,000 for work on her property.
"It certainly indicates that whatever investigation has gone on and whatever was gathered from the search warrant gave the sheriff's office enough to take the next step," Las Vegas attorney Aviva Gordon said.
The arrest
The search Friday was conducted after allegations emerged that rate hikes for the Pahrump utility might have stemmed from former CEO Tom Husted's use of the cooperative's money to pay for a sexual harassment cover-up, according to a search warrant from the sheriff's office. Valley Electric's board denied the financial cover-up allegations Monday.
According to a news release from the sheriff's office Tuesday night, the office is investigating Evans and board members in connection with embezzlement allegations.
The release said Evans is accused of using $75,000 of Valley Electric money to move power lines near her Pahrump home underground in April.
Investigators visited Evans' home Tuesday and said they found it was the only one in the area that did not have visible power lines along the back of the property.
Deputies executed a second search warrant Tuesday and said electronic records identified $75,000 worth of work on Evans' property was billed to Valley Electric.
Cover-up allegations
Evans joined Valley Electric after former CEO Husted left the Pahrump utility abruptly in May "to pursue other interests." Since then, the company announced a 9 percent rate hike for customers despite promising long-term rate stability after the $200 million sale of a transmission line in 2017.
The warrant said several employees signed nondisclosure agreements and received payment not to expose sexual harassment allegations against Husted. It also said the sheriff's office had reason to believe that Valley Electric personnel used company money "to silence individuals and remove some of them from the organization."
Evans was "paramount in ensuring that the information of this misconduct was not leaked," the warrant alleged. She was involved in the handling of payments and nondisclosure agreements, the warrant said.
Company shuffle
Michael Hengel, Valley Electric executive vice president of corporate communications, said Tuesday that company Chief Financial Officer Steve Morrison was named acting chief executive by VEA board Chairman Ken Derschan. Hengel said he did not have further comment.
The cooperative's board will meet Wednesday to review Evan's arrest and launch an investigation. Hengel said the board expects to ratify Morrison's appointment as executive chief at that time. Hengel is a former editor in chief of the Las Vegas Review-Journal.
Nye County sheriff's Lt. David Boruchowitz said Evans met $5,000 bail Tuesday night.
Contact Bailey Schulz at bschulz@reviewjournal.com or 702-383-0233. Follow @bailey_schulz on Twitter.