Vegas building tied to casino players, vagrants, vandals gets new look
Updated July 31, 2017 - 6:43 pm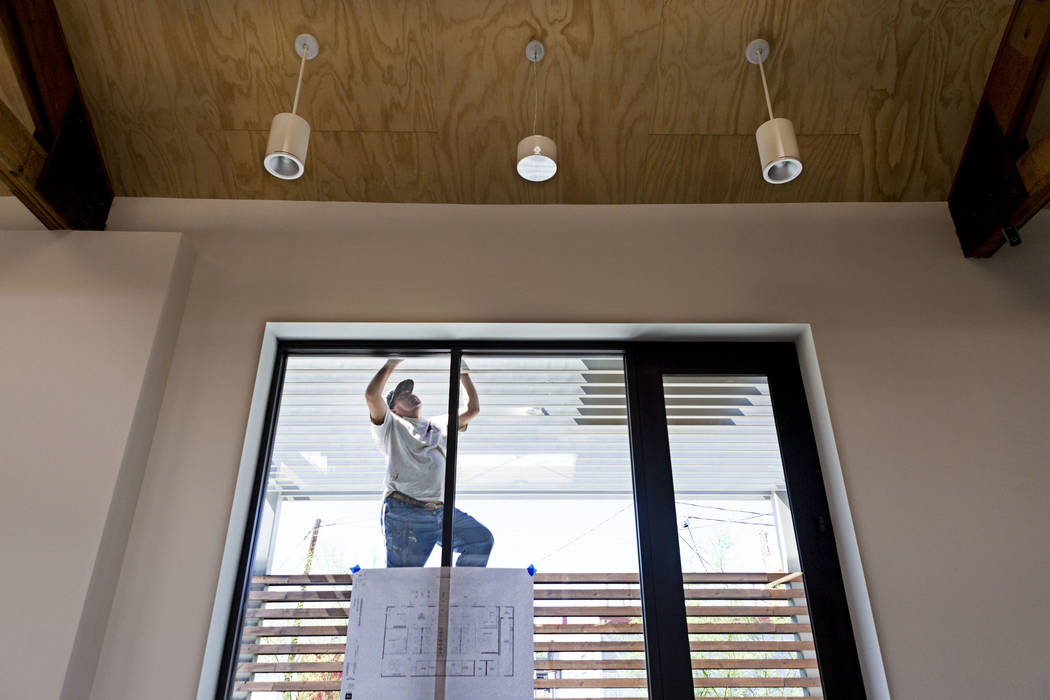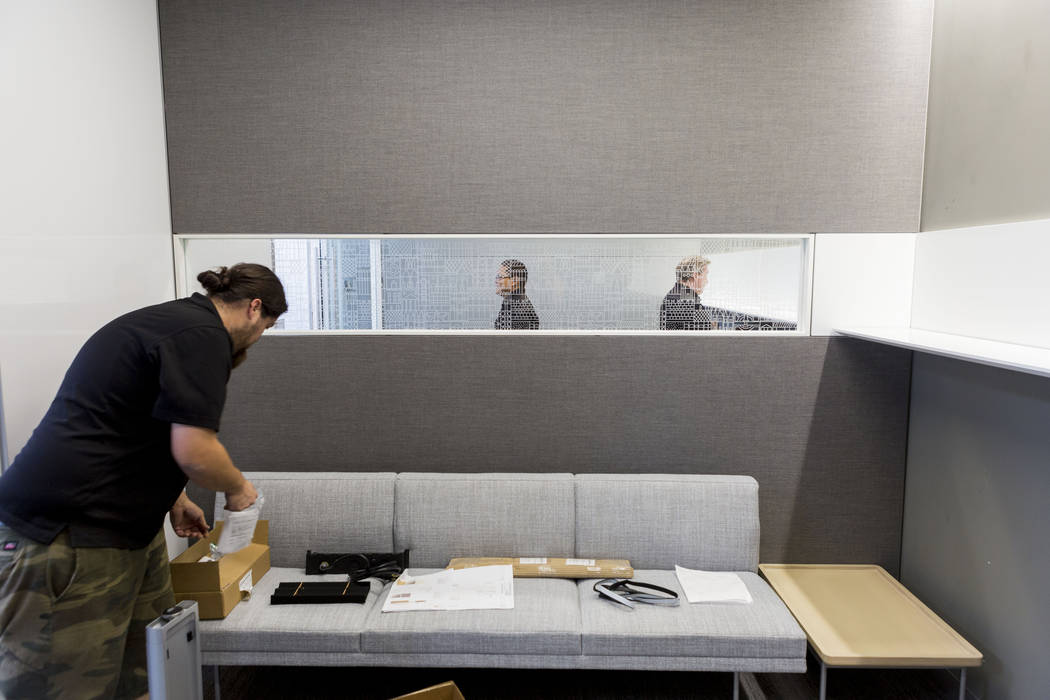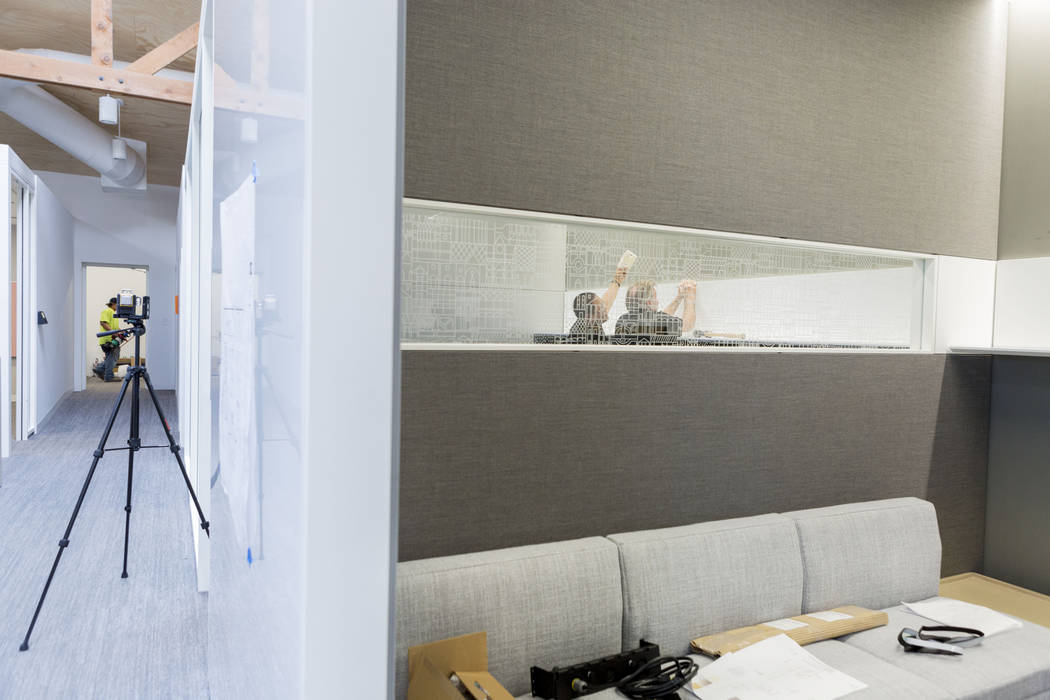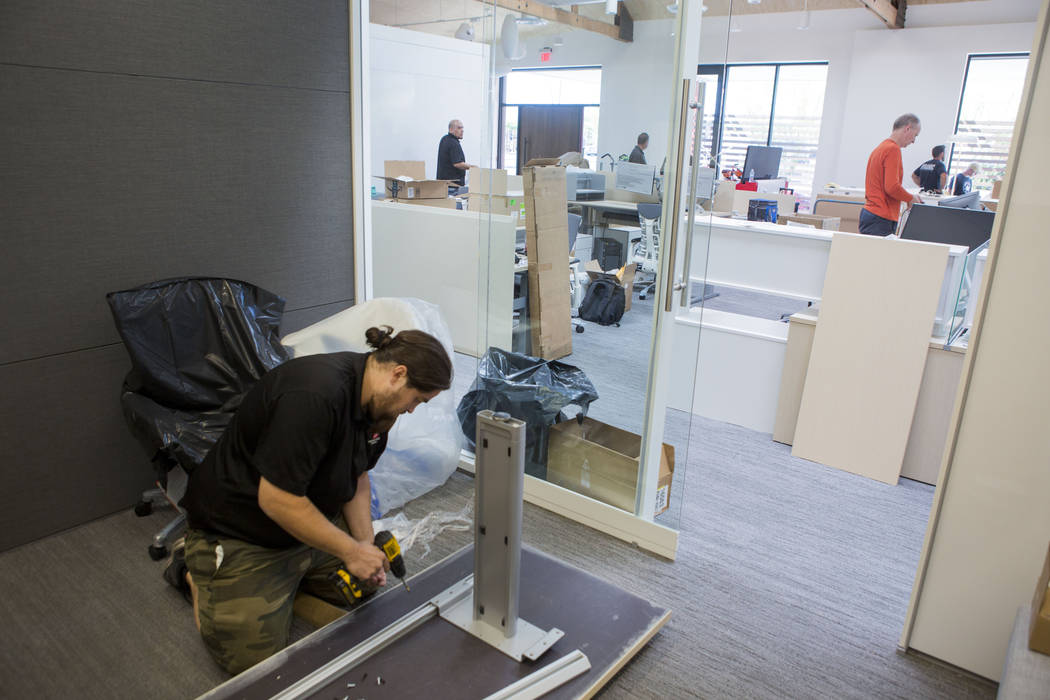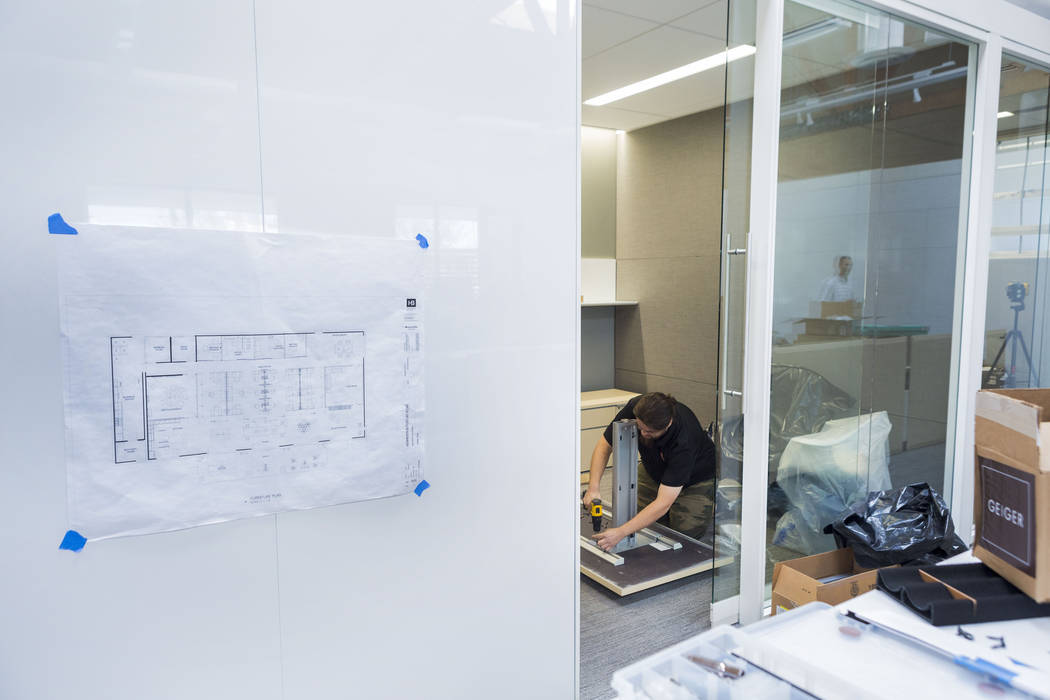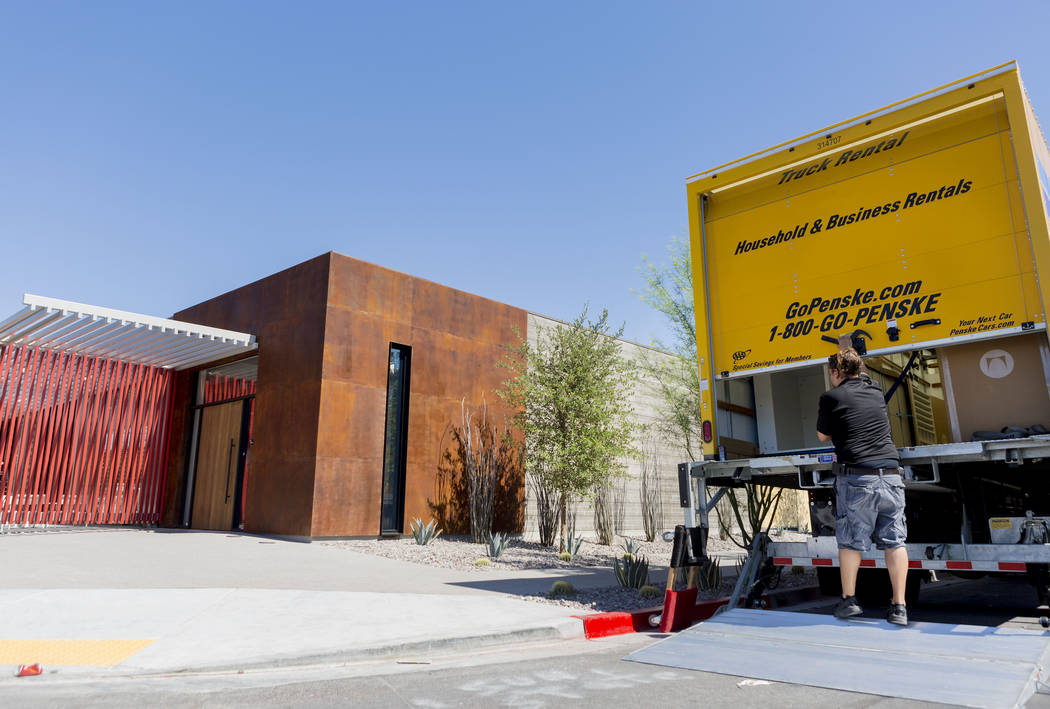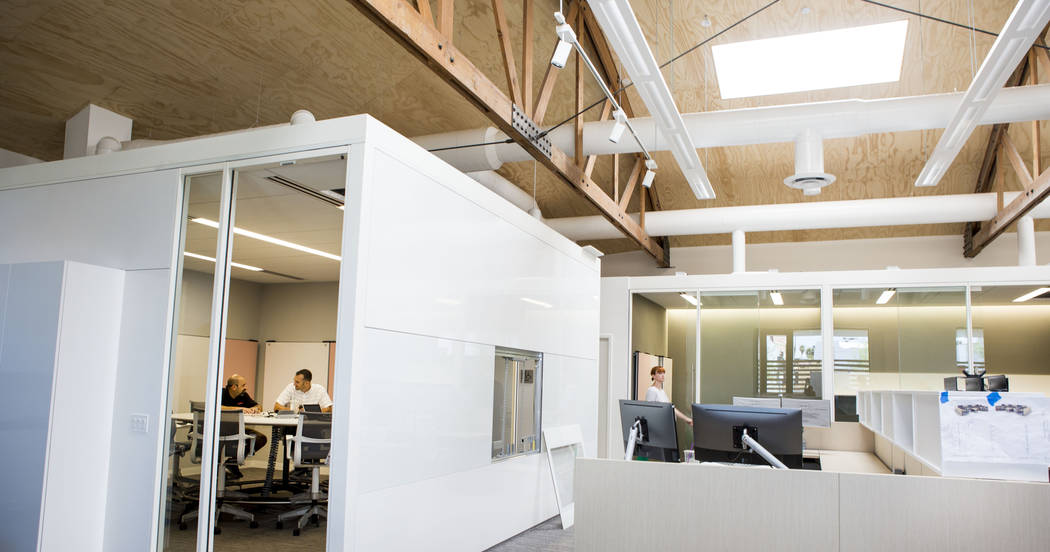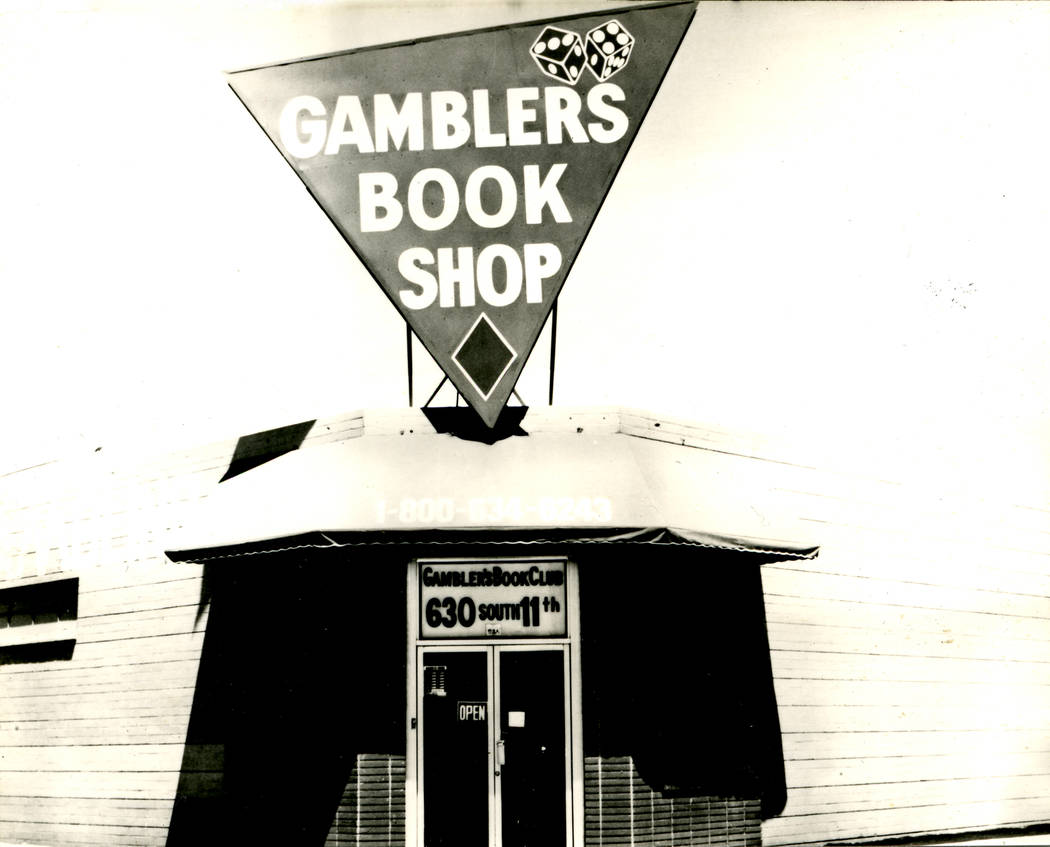 John Gotti was at Gamblers Book Shop in Las Vegas, looking at a book with a picture of him on it, when store veteran Howard Schwartz had a quip for the gangster.
"If that's you, you still don't get a discount," Schwartz told him.
The mob boss laughed, he says.
Gamblers Book Shop, also known as Gambler's Book Club, was based for 30-plus years in a small building near the corner of Charleston Boulevard and Maryland Parkway, drawing such customers as casino owners, gamblers, federal agents and the Teflon Don, as Schwartz tells it. The property later slid into disrepair, but after getting sold and renovated, new tenants have moved in.
Commercial furniture dealer Henriksen/Butler has set up shop in the 5,000-square-foot building at 630 S. 11th St. The firm expected to be "fully functioning" in the new digs this week, vice president Heather Bressler said.
All told, it's a new chapter for a building whose history includes not only casino bosses and players but also vagrants, vandals and links to illicit cigarette runners.
Henriksen/Butler spent the past 13 years in Holsum Lofts a mile west on Charleston but outgrew its 3,300-square-foot space there, Bressler said.
The firm, whose Salt Lake City headquarters are in a 19th-century former synagogue, thought about moving its local satellite office to the suburbs to be closer to its Henderson warehouse. But it decided to stay in the downtown area, in a neighborhood with "walkability," Bressler said.
Landlord J Dapper of Las Vegas-based Dapper Cos. bought the building in 2015 for $415,000, Clark County records show. He said he spent about $1 million renovating it.
Tenants came and went after Gamblers Book Shop moved out. Dapper has said that vandals ripped out the copper from rooftop air-conditioner units, and that at one point "you wouldn't even imagine not having bars on the windows."
Former landscaped areas were filled with asphalt, making it look "barren and awful" and creating a "great place" for homeless to camp out, he said last week.
"It was downright depressing," he said of the property.
Schwartz, 77, said he started working at the bookstore in 1979 and years later became the owner, after founders John and Edna Luckman died. He said customers included magicians, top-flight blackjack players, casino owners Steve Wynn and Jackie Gaughan and FBI agents.
Asked if card cheats bought books there, Schwartz said, "I'm sure there were." He added that he asked one customer what kind of work he did, and the man replied that he was in witness protection.
The building was constructed in 1955 and purchased in 2005 by married couple Lenny Yang and Huichuan Lin, also known as Hui Chuan Lin. Three months later, Lin and others were indicted on charges of buying and selling contraband cigarettes.
The defendants included Yang, federal court and county records indicate. He died in 2006.
As part of a 2007 plea deal, Lin agreed to forfeit $3 million to the U.S. government, as well as the Gamblers building and other real estate in Las Vegas, New York and Virginia.
She also forfeited $18,000 that was seized from a Citibank safe-deposit box and about 4,100 cartons of seized cigarettes, a filing with the county recorder's office shows.
Contact Eli Segall at esegall@reviewjournal.com or 702-383-0342. Follow @eli_segall on Twitter.