Wait is over — White Castle on the Strip opens
January 27, 2015 - 6:43 pm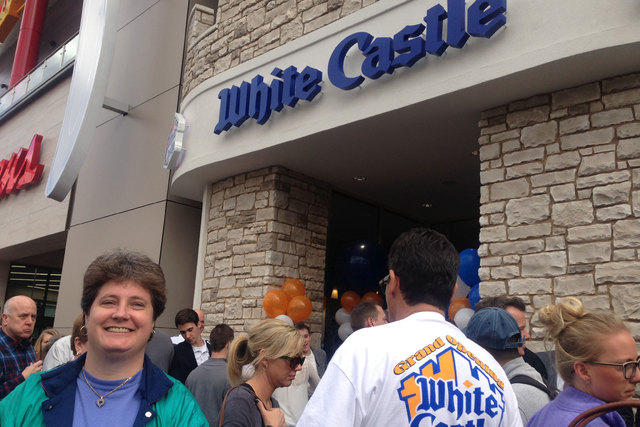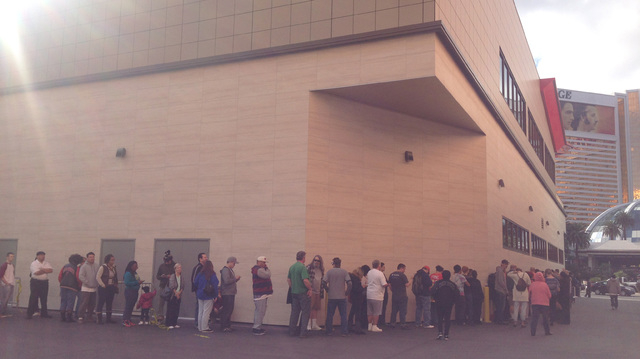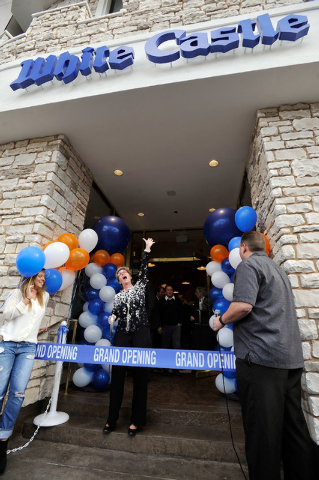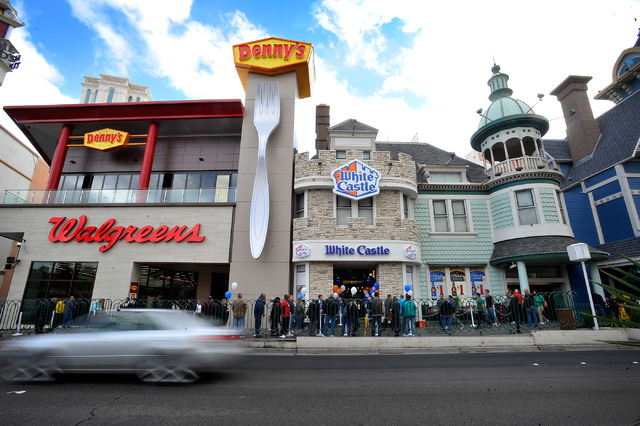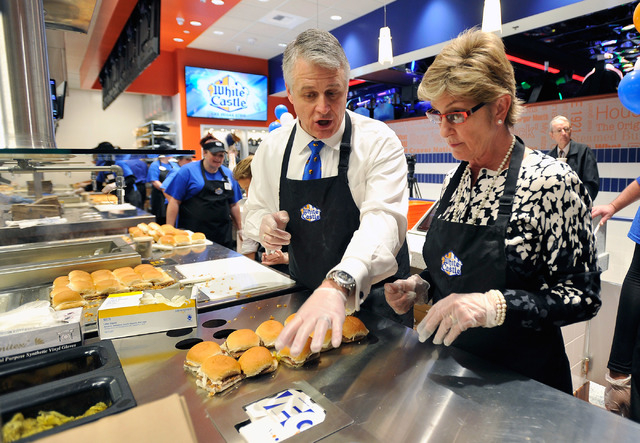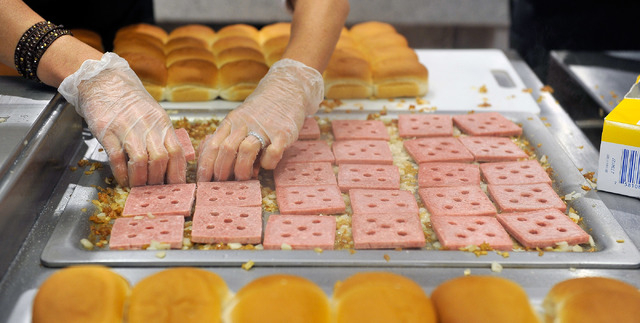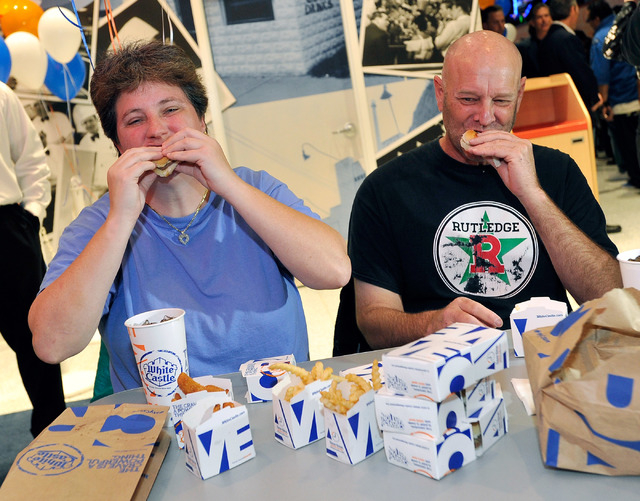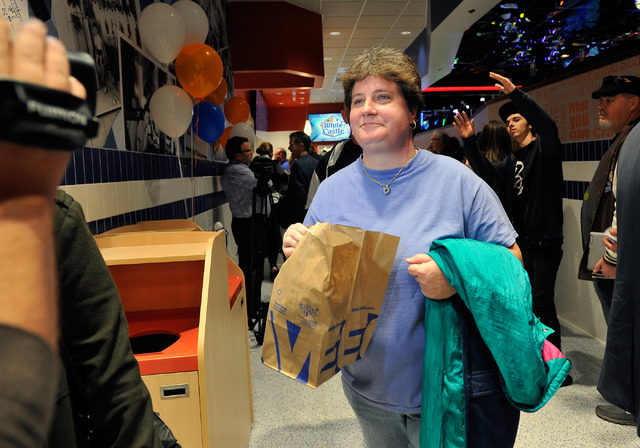 Linda Kitchel was first on line outside Casino Royale on the Strip, arriving at 10:50 a.m. Tuesday for the 2 p.m. opening of the first White Castle in the Far West.
"I haven't had nothing to eat all day. I have been waiting for a double cheeseburger, onion rings, french fries and a vanilla shake. If they have butterscotch, I'll take butterscotch ," said Kitchel, a doughnut maker at Von's. "Usually I have something at work. Not today."
The wait for Kitchel and legions of fans of the brand's 2-inch by 2-inch square "sliders" ended when White Castle President Lisa Ingram sliced a ribbon to christen the Stripfront eatery.
A line of hungry White Castle fans snaked around the Best Western Plus Casino Royale at 3411 Las Vegas Blvd. South across from The Mirage.
"I'm pregnant and I'm craving White Castle," said Chanel Young, who drove with her father from Phoenix for the opening. "My dad said I should name my baby, 'Castles.' "
Millions of White Castle customers in the East and Midwest grew up on sliders and fries, including Clark County Commissioner and native Chicagoan Chris Giunchigliani, who was flipping the steam-grilled burgers in the kitchen during the opening day.
"I'm excited. If people haven't had White Castle yet, they will think they just went to heaven," Giunchigliani said.
White Castle began serving the small burgers that cost a nickel at a castle-shaped restaurant in Wichita, Kan., and grew into an iconic brand with more than 400 restaurants in 12 states. They have a cult-like following marked by an emotional link between brand and customer.
"They have an emotional connection to White Castle because we've been around since 1921," Ingram said. "People have had them at weddings and funerals. That's part of the love for White Castle. It's what they're doing while eating White Castle that fuels the craving for it."
One of those things to do was featured in the popular 2004 film "Harold and Kumar Go to White Castle," in which two well-baked stoners hit the road on a slow Friday night to satisfy their munchies, only to encounter many obstacles — described by one film buff's website as "including a raccoon, a racist officer, and a horny Neil Patrick Harris" — on their quest.
The restaurant chain embraces the film in its marketing materials.
White Castle came to the Strip after Troy Herbst and his family, which owns the Terrible Herbst Inc. gasoline and convenience store chain, reached out to the Columbus, Ohio-based, family-run burger chain. The Herbst family is a partner in the 5,300-square-foot space in Casino Royale.
Casino Royale's retro casino feel and smaller space fit the culture and history of family-run White Castle.
"The brand fits well with the space. The scale fits," Ingram said.
The store has about 75-80 employees and plans to hire 20 more, said general manager Michael Heid.
White Castle is next to the casino, but a strong air system should handle any stray cigarette smoke, Heid said.
A popular deal that includes four sliders, french fries and a soda goes for $7.99. Add cheese for a buck more.
White Castle, open round-the-clock, is just the latest burger concept to open on the Strip in the past month. Smashburger and Shake Shack made their debuts right before New Year's Eve.
Contact reporter Alan Snel at asnel@reviewjournal.com or 702-387-5273. Find him on Twitter: @BicycleManSnel