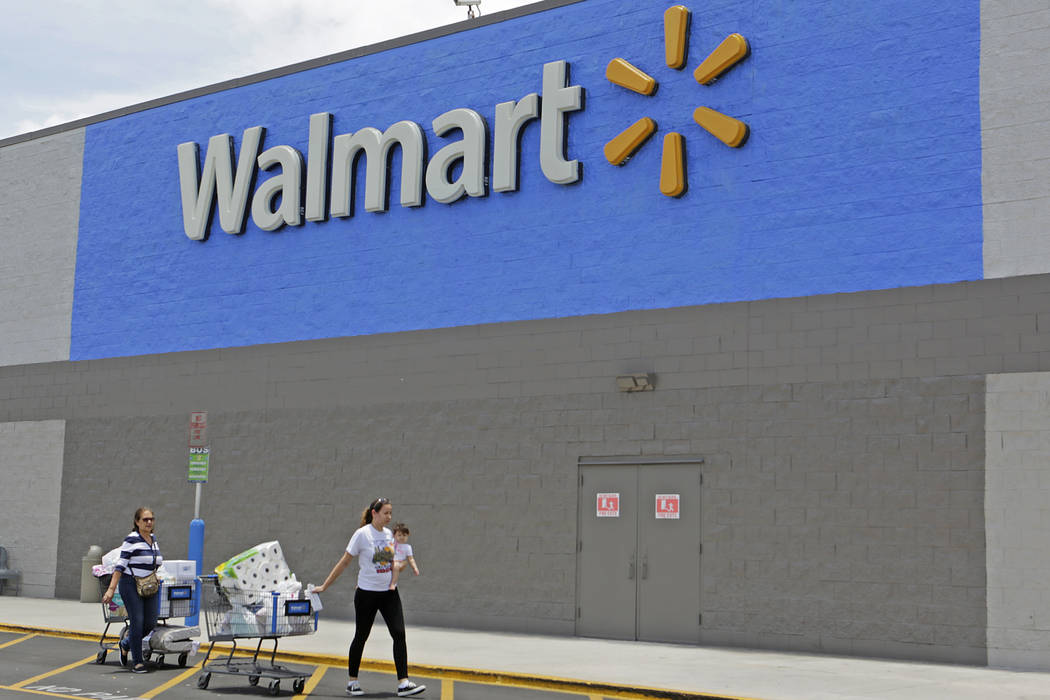 Walmart employees in Nevada are receiving about $5.1 million in bonuses, the company said Thursday in a statement.
The bonuses are based on their stores' fourth-quarter performance and recent changes in tax law, the company said.
The bonuses, along with an annual pay raise for hourly field employees, are in Thursday paychecks.
Walmart associates earn quarterly bonuses as part of an overall incentive plan designed to reward associates whose stores hit sales and customer service goals.
"Since 1996, I've had the pleasure of working for Walmart, where I've met some of my closest friends and committed mentors," Debi Nowka, claims associate at the Las Vegas Walmart Supercenter, said in the statement. "I'm incredibly grateful for the recent bonuses and continuing investment Walmart is making in their associates. It's a generous gesture that will make a positive impact on everyone."
In January, Walmart announced plans to increase the starting wage for all hourly associates in the U.S. to at least $11, expand maternity and parental leave benefits, and provide a one-time cash bonus for eligible associates of up to $1,000. A new adoption assistance benefit of $5,000 per child – announced in conjunction with the other changes – went into effect on Feb. 1.
Nationwide, the company is handing out more than $560 million in cash bonuses.
Walmart also recently cashed out to associates more than $300 million in unused paid time off (PTO).