Why World Series host cities barely break even
October 21, 2014 - 10:00 am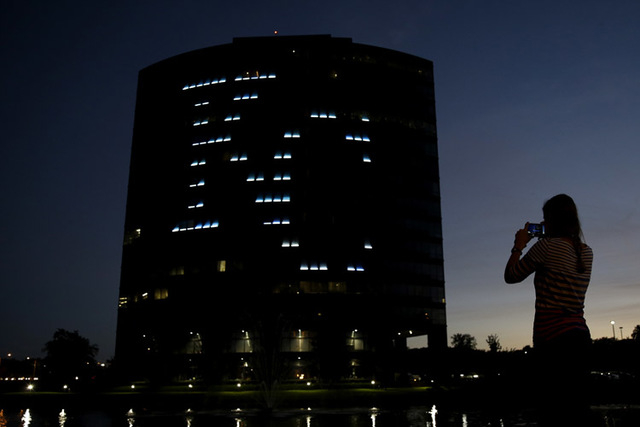 Cities home to pro sports teams are often in store for some big time money if one of their teams enters a championship match. Now as the 2014 baseball World Series is ready to begin, Kansas City and San Francisco will soon be sharing hosting duties; like other cities before them, it's a chance for both areas to gain millions upon millions of dollars in revenue. Ticket and merchandise sales, sports-related events and local tourism make the biggest impacts for restaurants, hotels and stores that translate into tax revenue for the city.
The Fall Classic is one serious series of moneyball, but it doesn't come without its expenses. While neither host city will ever spend more than it earns, they stand to incur plenty of costs that can greatly impact revenues. Is your city's team competing in the World Series this year? Read on to see how the local economy can be negatively affected.
Host Cities Benefit Financially
In last year's World Series, three games held at Busch Stadium created a positive economic impact in St. Louis of at least $7.9 million per game, according to Alicia Jessop of Forbes.
Over in Beantown, the 2013 series' winner was estimated to raise up to $10 million per home World Series game for Boston — almost 10 times the amount raised by a regular season Red Sox gathering, according to CBS Boston.
Even more impressive was the San Francisco Giants' 2012 World Series victory. During that championship series, visitors spent between $18 million and $40 million, according to data reported by the San Francisco Examiner. That stimulus, however, was tempered slightly by the city's celebratory parade for the team's World Series win, costing taxpayers more than $225,000.
The winners' parade isn't the only type of expense that World Series host cities can anticipate this year.
Revenues Offset by other Factors
Security
Following the April 2013 bombing at the city's annual marathon that killed three people and wounded more than 260, Boston police were on high alert when it came time to provide security at Fenway Park and in the vicinity of the stadium for the 2013 World Series. There was an enhanced police presence for the first two games, but rules and police presence were tightened even further for game six, spreading thin a police force that still needs manpower
St. Louis, as well, upped its security measures for the series, installing metal detectors at the stadium gates, employing bomb-sniffing dogs, monitoring the air for foreign substances and conducting random searches on fans, according to the St. Louis Post-Dispatch. Neither police department released numbers on the cost of the increased measures.
Parking and Traffic Restrictions
Also put in place by local law enforcement, stricter parking regulations and street closures around the host city's baseball stadium can impact revenues of nearby businesses that aren't allowed to provide parking in front of their storefronts for the duration of the series.
During last year's World Series, noted WCVB, the Boston mayor asked downtown businesses to let their workers go home at 4 p.m. to relieve traffic congestion; city staff also requested that local bar owners take down their outside displays by the fifth inning and cover their windows to discourage crowds from watching their TVs from outside. By restricting their operations, local businesses can lose both money and productivity during the game.
Lack of Non-Baseball-Related Business
Businesses that don't directly cater to the baseball crowd could actually lose money from a decline in business during the World Series. A few years ago, the New York Daily News reported that the Yankees/Phillies World Series face-off produced revenues averaging $40 to $110 million for New York City; however, some local merchants not capitalizing on baseball took it as a hit to their business. "The playoffs hurt us and the Series will be the same," optician Robert Robles told the paper. "The fans going to the games don't need to get their eyes examined."
Smaller, non-sports-oriented bars and restaurants can experience a drop in customers – and a loss of revenue — come World Series time, since patrons who aren't interested in baseball are in the minority. A St. Louis eatery named Stellina published its thoughts in the River Front Times during last year's Red Sox/Cardinals championships: "The truth is, if you aren't located within two blocks of the stadium, or have 400 TVs in your place, you are most likely looking at an empty restaurant."
The restaurant's chef, Jamey Tochtrop, believes that businesses simply need to adjust and adapt to the change. "It hurts business, but it's also something we have to deal with once in a while. We're a baseball town, I get it," he said. "We're not mad — there isn't a real great solution."
Turning Financial Losses Into Wins
World Series host cities don't necessarily retain their popularity after the games. "If it's not a popular place, hosting the World Series won't change people's minds," said Dennis Coates, a University of Maryland economics professor, in the Christian Science Monitor. So how can cities and business turn this scenario around?
Marketing and economy experts suggest that businesses unrelated to sports — like grocery stores or museums — should promote some baseball pride (at least temporarily), even if it's something as small as "Go Dodgers!" in their front window to attract more sports-minded customers. For residents and visitors in a host city: Don't hold back on your love of the World Series, but take it a step further — remember, win or lose, local businesses need your support before, during and after the baseball season.
Related links:
–7 of MLB's biggest bank accounts
–9 millionaire NFL players who started their careers broke
–5 sports you probably can't afford to let your kids play