Yves Saint Laurent plans 2 new stores on Las Vegas Strip
Updated June 9, 2017 - 2:40 pm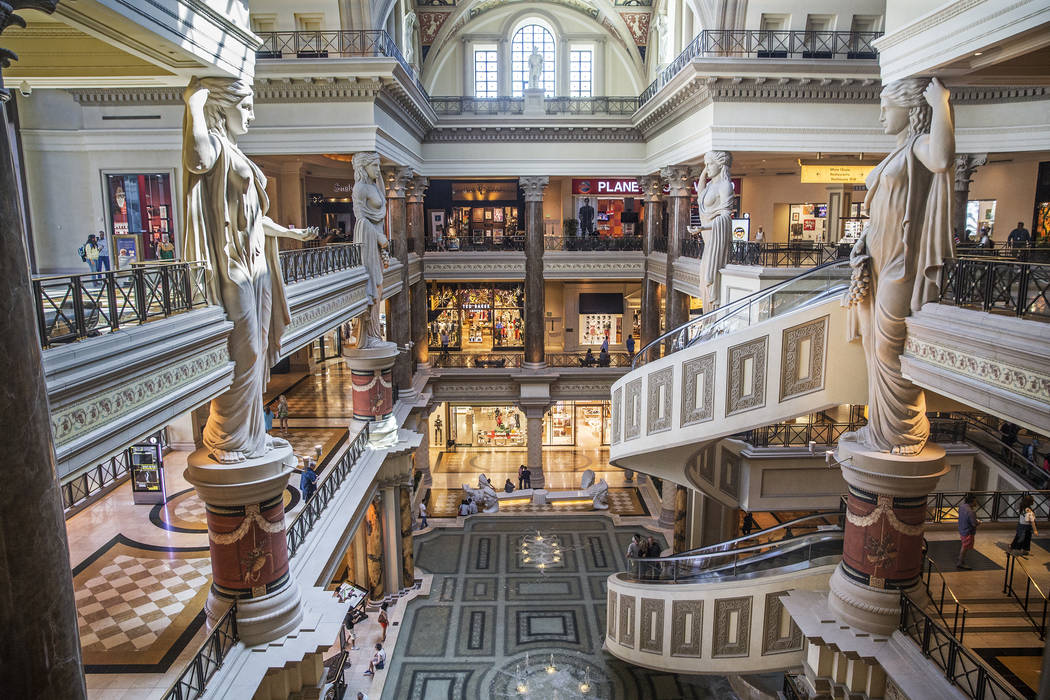 Fashion house Yves Saint Laurent will construct two new stores on the Strip.
Known for its shoes, accessories and apparel, Saint Laurent is expected to open new locations at Forum Shops at Caesars and Wynn Las Vegas, according to county records and people familiar with the matter.
Saint Laurent already has a location inside the Shops at Crystals.
The brand received a construction permit for $627,000 worth of work at Forum Shops.
The work includes a partial demonstration and reconstruction of interior finishes, walls, floors, ceilings and the ventilation system. The store is expected to open in the fall.
"We are very excited about adding them to our Forum family," Forum Shops marketing and business development director Maureen Crampton said.
Good sales growth is part of what makes two new stores unsurprising for Saint Laurent, said Erwan Rambourg, managing director for consumer and retail research for British multinational bank HSBC.
In a report Rambourg published June 2, he predicted organic sales growth for Saint Laurent of 22 percent for this year's second quarter, the second highest for its holding company owner Kering.
Kering, based in Paris, also owns Gucci, Bottega Veneta, Puma and Volcom. Saint Laurent was responsible for 14 percent of Kering's sales in fiscal year 2016, tied for second with Bottega Veneta and behind only Gucci at 52 percent.
"Saint Laurent is one of the great success stories in luxury today," Rambourg said.
Saint Laurent tripled its global revenue since 2011, going from $391 million to $1.3 billion in 2016, RBC Capital Markets equity research analyst Rogerio Fujimori said.
North America accounted for 23 percent of its retail sales last year, Fujimori said.
In 10 years, the brand grew from 63 directly operated stores to 159 in 2016, said Daniele Alibrandi, who covers European luxury goods for Italian investment bank Intermonte.
The brand still has room for growth in North America, where it had 25 stores in 2016, only adding 5 over 10 years. Saint Laurent could easily manage around 200 stores, Alibrandi said.
"Saint Laurent has a relatively cautious approach," she said. "The unprofitable ones are slashed very quickly. However, the brand is still unpenetrated in certain markets, leaving further space to grow in the future."
Contact Wade Tyler Millward at wmillward@reviewjournal.com or 702-383-4602. Follow @wademillward on Twitter.