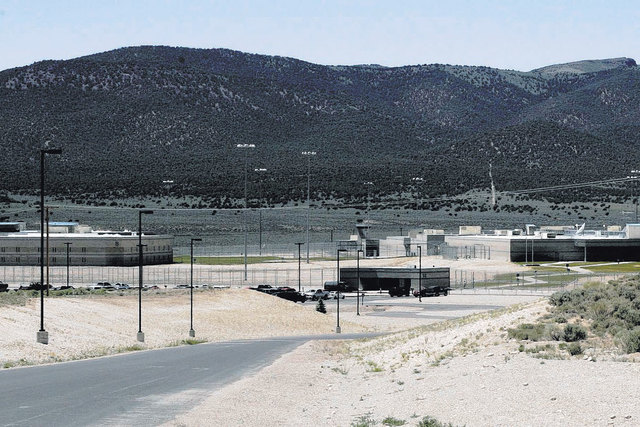 Four people were hospitalized after a large fight among inmates at an eastern Nevada maximum-security prison, a spokeswoman said.
About 40 inmates brawled about 1 p.m. Tuesday inside a wing of Ely State Prison, Nevada Department of Corrections spokeswoman Brooke Keast said.
She characterized the fight as organized and between groups of inmates, but stressed the situation was never out of control.
"A riot implies they took over, which they did not," Keast said.
Two inmates were taken to a local hospital near the prison, and two others were hospitalized in Las Vegas, Keast said. One of the inmates' injuries required surgery, but all four are expected to survive. She added the four inmates were back in prison custody.
The facility was locked down as a result of the fight.
No staff members were targeted or injured, she said, adding staff used pepper spray to break up the brawl.
"I would love to say this is not a common thing, but unfortunately we have our share of fights," Keast said.
Contact Mike Shoro at mshoro@reviewjournal.com or 702-387-5290. Follow @mike_shoro on Twitter.
4569 North State Rt, Ely, NV 89301