$50K bail set for ex-football player charged in beating at Las Vegas Strip resort
August 5, 2016 - 12:15 pm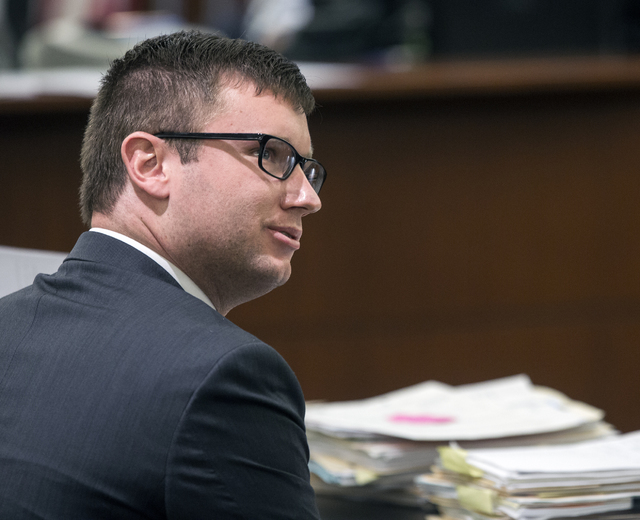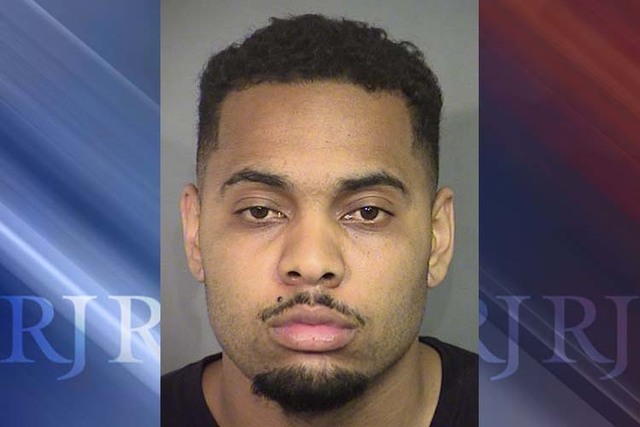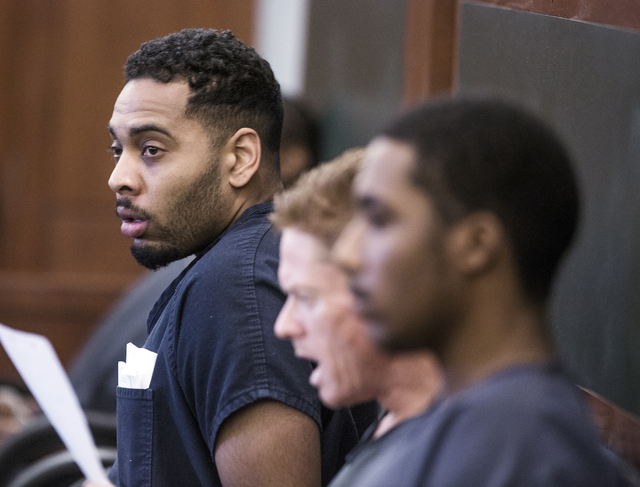 A judge set bail at $50,000 Friday for a California man charged with attempted murder in connection with a near-fatal beating at a Strip resort.
London Lacy, 24, a former football player at the University of California, Davis, is being held at the Clark County Detention Center on charges of attempted murder and battery resulting in substantial bodily harm.
The beating happened about 4 a.m. Saturday at the Hilton Grand Vacations, 2650 Las Vegas Blvd. South, according to an arrest report. Police were called to the resort for reports of a man bleeding from his face at the front entrance.
When officers arrived, they found the man bleeding from "the back of the head, mouth, chin and top of his head," the report read. "He couldn't fully close his mouth from the right side to the left side. He was screaming in pain."
Medics also noted the injured man was conscious and breathing, but his breathing was shallow and showed signs of the "death rattle" — a sound badly injured people make as the body tries to take its last breaths.
He was taken to University Medical Center.
According to the arrest report, the man who was beaten was intoxicated. Surveillance footage at the resort's entrance shows he was in a two-minute confrontation with another man just before the beating.
Prosecutor William Rowles pointed to Lacy's "violent, heinous actions" and asked Telia Williams, Las Vegas justice of the peace pro tem, for $200,000 bail.
Defense attorney Adam Gill, who had asked for $20,000 bail, said Lacy works for Educational Testing Service in California.
The surveillance footage did not include audio, so it is unclear what the men said to each other, but the intoxicated man appeared to be animated while the other man, who later attacked him, initially appeared calm during the argument, according to the report.
As the confrontation continued, the calm man suddenly grabbed the intoxicated man with both hands and pushed him to the ground, then mounted the intoxicated man and started swinging his right and left hands into the intoxicated man's face, the report said.
In the footage, the intoxicated man's body went limp, but the attacker continued. According to the report, he picked up the intoxicated man's motionless body and threw him to the ground like a rag doll.
With the seemingly lifeless man on the ground, the attacker took a few steps back.
He "showed no signs of remorse or pity" as he completed a "punt-style soccer kick" directly into the limp man's jaw, the report stated. Bystanders were "watching in shock as this unfair fight finally ended."
Contact David Ferrara at dferrara@reviewjournal.com or 702-380-1039. Find @randompoker on Twitter.