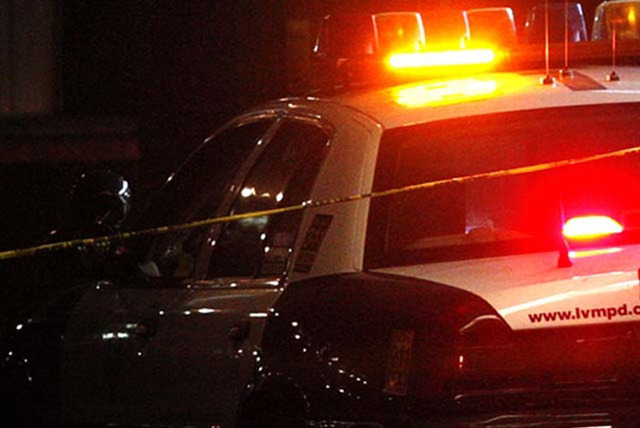 A man is in custody after police saw somebody drive recklessly in a stolen sports car Tuesday.
Lt. David Gordon with Metropolitan Police Department said the officer first spotted the gold Ford Mustang near Fremont and North Bruce streets just after 3 a.m. The car had no plates. Police later discovered the car was stolen.
Gordon said officers briefly set up a perimeter south of downtown after finding the car in a dirt lot near South 15th Street, south of East Charleston Boulevard. The driver was not with the vehicle.
K-9 units later found a man in the area, Gordon said, and he was taken into custody.
Contact Mike Shoro at mshoro@reviewjournal.com. Follow @mike_shoro on Twitter.