Clark County sheriff creating a new, centralized gang crimes unit
February 21, 2017 - 5:51 pm
Updated February 21, 2017 - 7:08 pm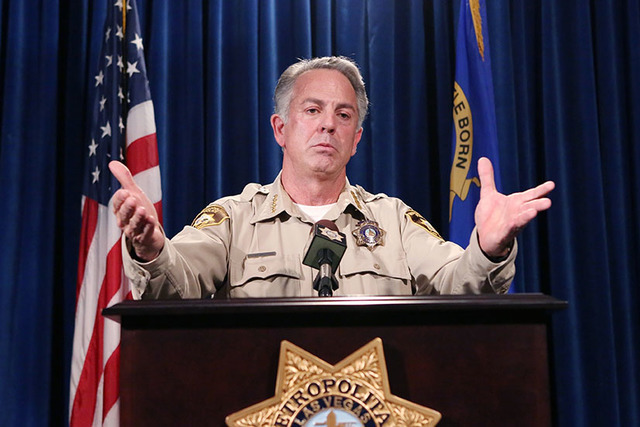 Clark County Sheriff Joe Lombardo is creating a new, centralized gang crimes unit, Las Vegas police said Tuesday afternoon.
The new gang unit will merge with the Police Department's vice unit to tackle the "issues that appear to be behind most of the violent crime," police said in a statement.
Several specialized units, including robbery, domestic violence, drugs and gangs were broken up and spread among the Police Department's substations the summer after Lombardo took office in 2015.
"The patrol area commands are responsible for responding to all calls for service in the valley," the department said in the statement. "That workload does not give patrol officers the ability to concentrate their efforts on the gang/vice nexus."
A spike in violent crime in 2016, much of which was gang-related, caused some to wonder whether the decision to decentralize the gang unit was adversely affecting the valley's crime rates.
Metro investigated 168 homicides in 2016, the most in at least 20 years.
Contact Wesley Juhl at wjuhl@reviewjournal.com and 702-383-0391. Follow @WesJuhl on Twitter.