Court fight expected over Bundy trial date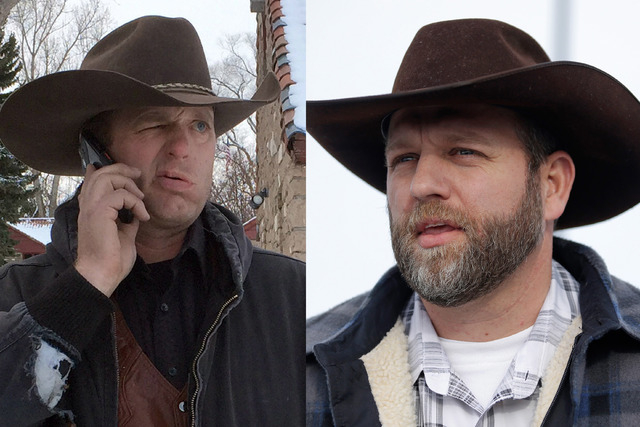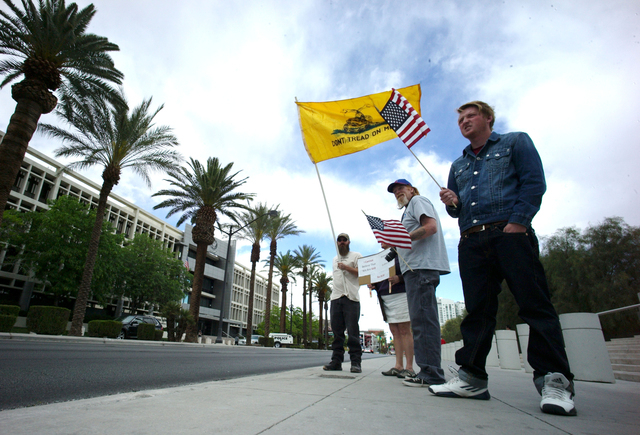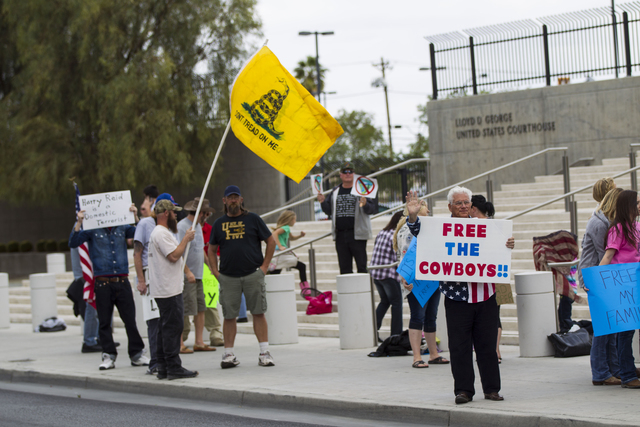 A fight is looming in federal court over how long to continue the May 2 trial of Nevada rancher Cliven Bundy and 18 other defendants charged in the 2014 Bunkerville standoff.
Federal prosecutors are pushing for a February trial date, but some of the defendants don't want the high-profile case delayed that long, fearing they will lose their due process rights for a speedy trial.
In court papers this week, prosecutors said they want the trial delayed and the case declared complex to give them more time to distribute the massive amount of evidence they have accumulated over the last two years to the defendants.
Prosecutors said the defendants then would have more time to review the evidence before trial.
The matter will be argued Friday before U.S. Magistrate Judge Peggy Leen, as all 19 defendants and their lawyers appear together in court for the first time under what is expected to be tight security.
Late Wednesday, lawyers for one defendant, Ryan Payne, filed a motion to dismiss the indictment against him on grounds his constitutional rights already are being violated by simultaneous prosecutions in Nevada and Oregon. Bundy's son Ammon joined the motion Thursday.
Payne, Ammon Bundy, his brother Ryan and several other defendants are charged in both cases. The Oregon case stems from the 41-day armed takeover earlier this year of a government wildlife refuge in that state.
In their court papers, prosecutors said they have accumulated hundreds of hours of video and audio recordings and hundreds of photographs from social media sites, including Facebook and YouTube.
They also have gathered hundreds of hours of recordings made by law enforcement officers trying to keep the peace during the April 12, 2014, Bunkerville standoff. Those recordings have come from body cameras, dashcams, and "ground and aerial surveillance," prosecutors said.
Hundreds of hours of additional recordings were collected from mainstream and "unconventional" media sources, including bloggers, podcasters and independent filmmakers, according to prosecutors.
Thirteen of the defendants, including Cliven Bundy, agree that the trial should be put off until February, but Ammon and Ryan Bundy oppose a delay until February, according to court papers.
"Despite the government's tactical choices, (the defendants) have a right to go to a trial, fairly and speedily," Daniel Hill, who is defending Ammon Bundy, said in court papers.
Another subject prosecutors plan to bring up Friday is putting in place a protective order to withhold the trial evidence from the media and the public.
"Out of concerns for witness safety and security, the government intends to seek a protective order preventing the further disclosure or dissemination of evidence produced in this case beyond the defense team, except by further order of this court and for good cause shown," they wrote.
But prosecutors acknowledged that the defendants oppose the move.
Cliven Bundy's lawyer, Joel Hansen said the request for a protective order is "unreasonable because the public, especially the press, has the right to know what's happening with this trial."
Contact Jeff German at jgerman@reviewjournal.com or 702-380-8135. Follow him on Twitter: @JGermanRJ
RELATED
Judge again refuses to let nationally known lawyer defend Cliven Bundy
Famed conservative legal activist asks to join Cliven Bundy's defense team
Ammon Bundy, others face new counts in Oregon standoff