$25K bail set for Vegas fire captain accused of sex with girl
Updated April 20, 2017 - 6:30 pm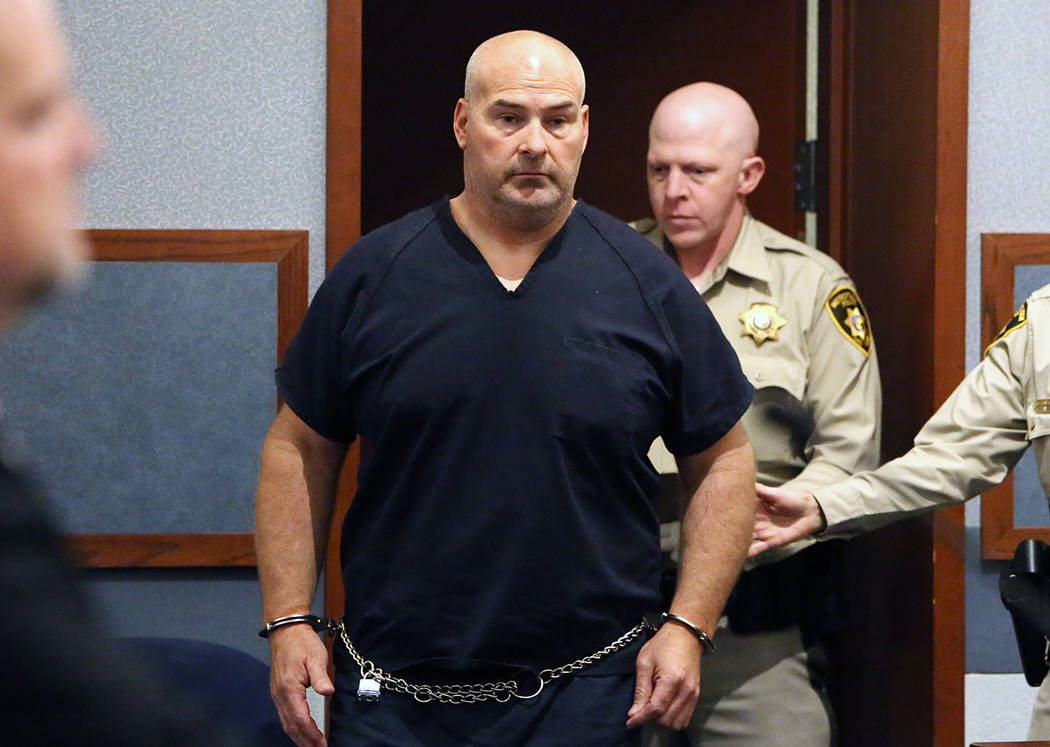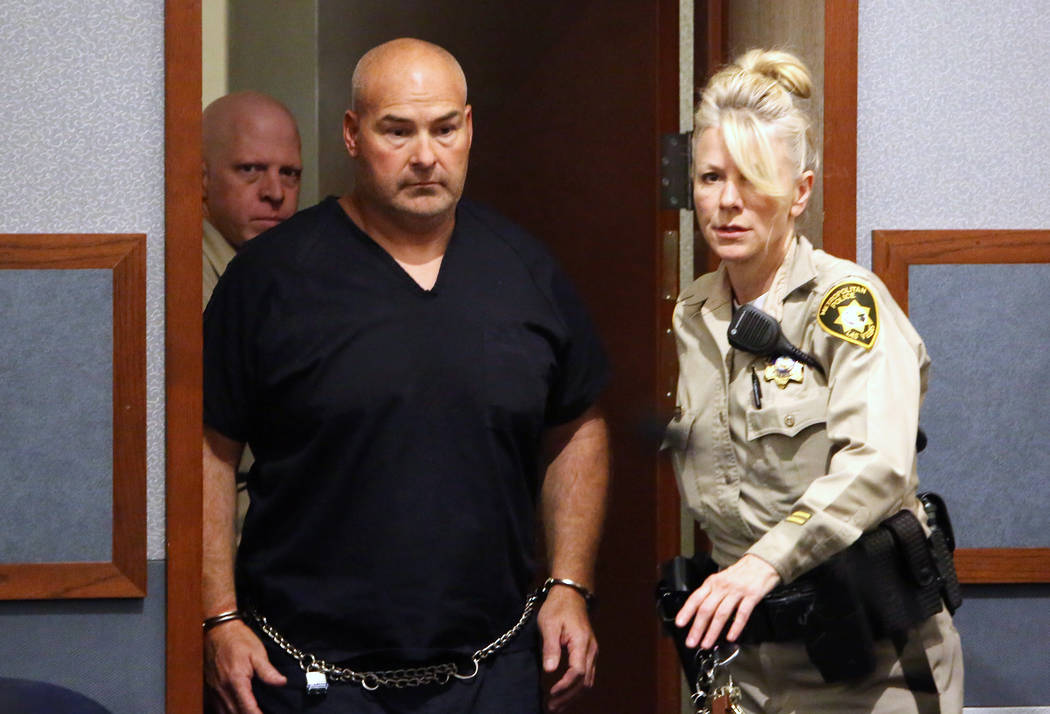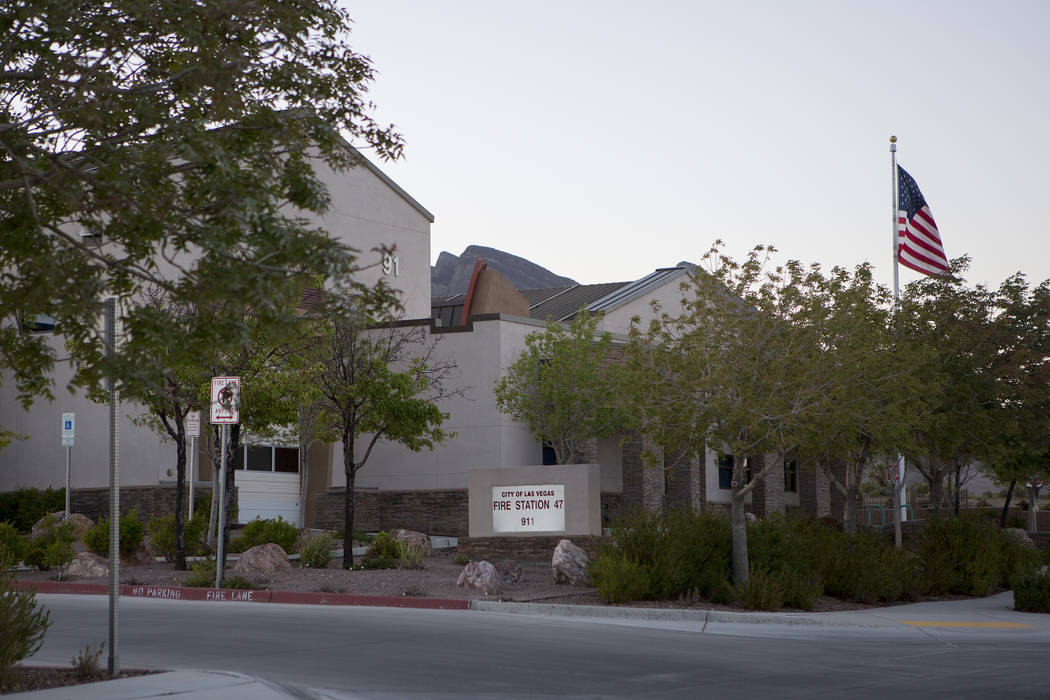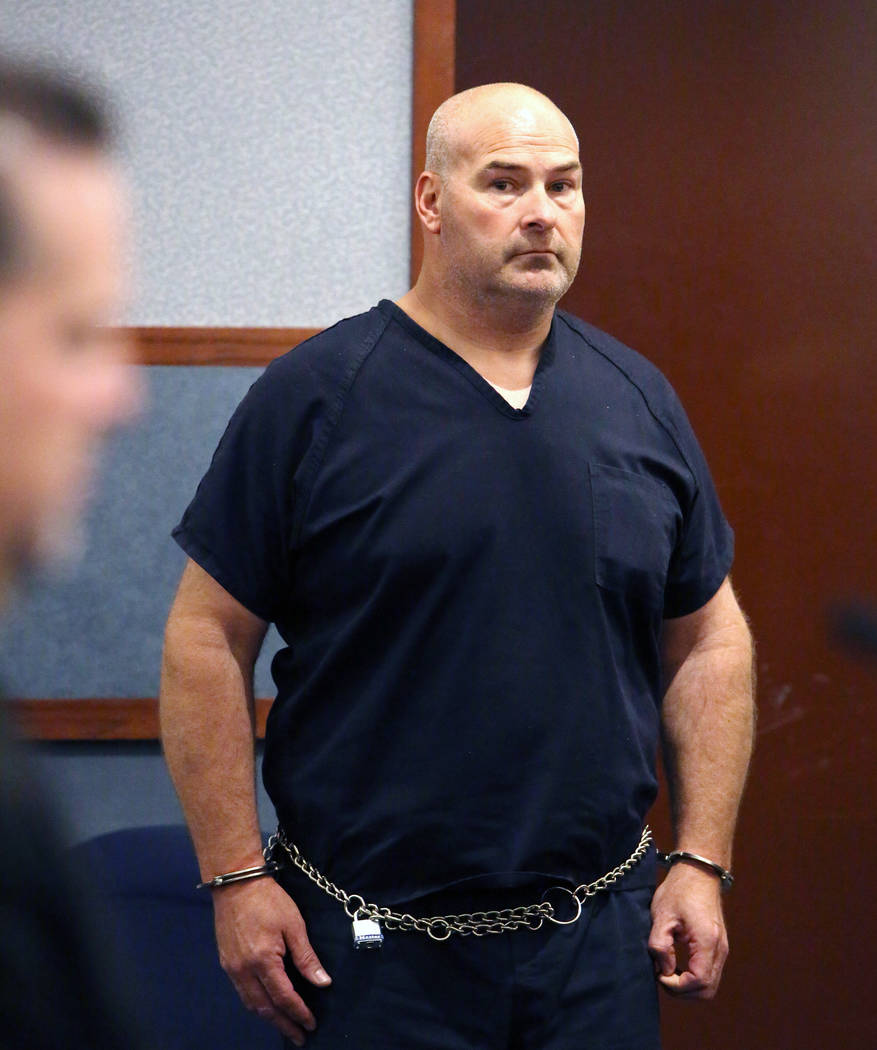 A judge set bail at $25,000 on Thursday for a Las Vegas fire captain accused of paying a teenage girl $300 to have sex with him inside a fire station.
Richard Loughry, 46, is charged with two counts of statutory sexual seduction; three counts of lewdness with a child under 16; two counts of child abuse, neglect or endangerment; and one count of soliciting prostitution of a minor. All are felonies.
According to a police report, Loughry twice asked the girl whether she was comfortable going to his fire station. The report said an advertisement described the girl as 22, though she is 15.
Defense attorney Craig Hendricks called the case "an incredibly embarrassing situation" and argued for Loughry to be released on his own recognizance. Had the victim actually been 22, the lawyer argued, Loughry would be charged with a misdemeanor.
"I'm not downplaying what my client may have done or did not do, but he cooperated with authorities in every way, shape and form," Hendricks said. "Now he's facing 94 years in prison. That is one incredible disparity."
Las Vegas Justice of the Peace Cynthia Cruz said that if Loughry posts bail, he must remain under house arrest and have no internet access.
In an interview with a detective, Loughry "acknowledged he has brought females to the fire station where he works to have sex on a few occasions," according to the arrest report. "Loughry said he had no idea one of these girls could have been a juvenile and would not have done what he did if he knew that."
Chief Deputy District Attorney Alex Chen had asked the judge to set Loughry's bail at $250,000, arguing in part that Loughry is accused of committing crimes at the firehouse.
"I don't know if anyone can truly speak to the character of this individual because of his surreptitious activities," the prosecutor said, adding that sex trafficking victims often are younger than 18.
"That's the problem with illegal prostitution, that's the problem with illegal sex trafficking. So many of our victims are vulnerable individuals."
Last month, the victim told police she was forced into prostitution about five days before her Feb. 28 encounter with Loughry. The alleged pimp, who was not named in Loughry's arrest report, posted advertisements on Backpage.com, featuring the girl and using the names "Grace" and "Alexa."
According to the arrest report, Loughry told the girl to stay quiet as he led her to the captain's dorm, where they had sex. She told police she spent about 45 minutes at the fire station. She said she heard voices coming from another room but could not decipher whether they were from a television. The report does not indicate that other firefighters were aware of her presence.
After a tip from Louis Schneider, a lawyer who represents the girl, authorities tracked Loughry through a cellphone he used in text message exchanges with her, according to the police report.
City spokesman David Riggleman said Loughry has been placed on unpaid administrative leave.
Loughry was arrested Monday at a Wal-Mart parking lot.
Contact David Ferrara at dferrara@reviewjournal.com or 702-380-1039. Follow @randompoker on Twitter.