Complaint says Las Vegas fire captain paid girl $300 for sex
Updated April 19, 2017 - 7:52 pm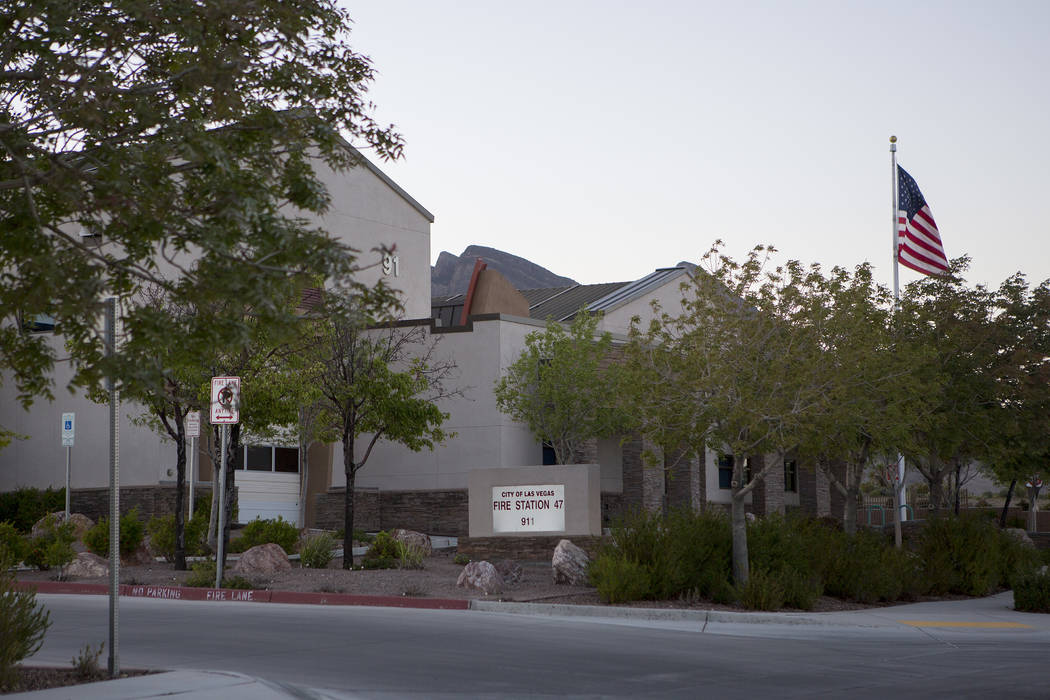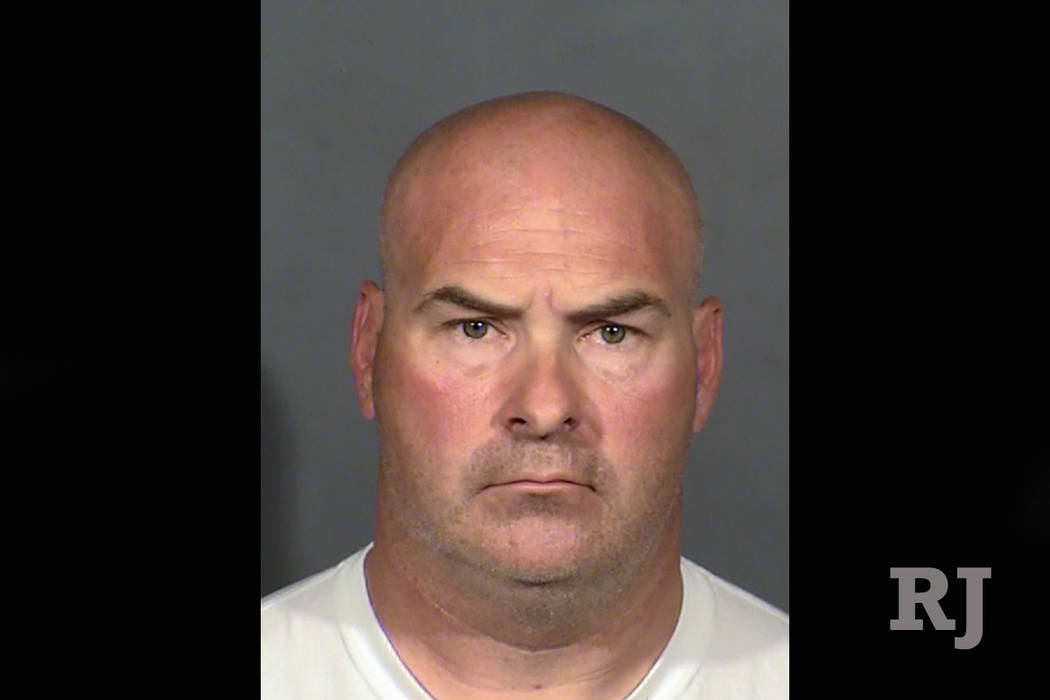 A Las Vegas fire captain paid a teenage girl $300 to have sex with him inside a fire station, according to court papers made public Wednesday.
Richard Loughry, 46, twice asked the girl whether she was comfortable going to his fire station, according to a police report, which states that the girl was advertised as being 22, though she is 15.
"Would you ship me a pic of you making the peace sign?" Loughry asked in a Feb. 28 text message, which was documented in his arrest report. "Are you ok visiting me at my fire station? I have my own room, we will be totally alone."
After the girl sent him a picture, Loughry replied: "Wow, beautiful. Are you good coming to see me at my station?"
Loughry was arrested Monday at a Wal-Mart parking lot on charges related to the solicitation of a child for sex.
Police had tracked Loughry through a Samsung Galaxy cellphone, registered to "Tom Collins," used in the text message exchange. He was arrested as he and his wife approached his GMC pickup truck with professional firefighter plates.
In an interview with a detective, Loughry "acknowledged he has brought females to the fire station where he works to have sex on a few occasions," according to the arrest report. "Loughry said he had no idea one of these girls could have been a juvenile and would not have done what he did if he knew that."
Loughry's attorney, Craig Hendricks, declined to comment on the allegations.
"His family is very supportive of him," the attorney said.
Loughry is charged with two counts of statutory sexual seduction; three counts of lewdness with a child under the age of 16; two counts of child abuse, neglect or endangerment; and one count of soliciting prostitution of a minor.
Attempts to reach Fire Chief William McDonald were referred to city spokesman David Riggleman, who said Loughry has been placed on unpaid administrative leave.
Loughry was hired by the Las Vegas Fire Department on May 5, 1997.
Riggleman said the charges were of "great concern" to city officials, and the report of Loughry's admission to having sex at the station "has city staff and the police at this point asking a lot of questions."
Loughry received more than $226,000 in total pay and benefits in 2016, according to TransparentNevada.com.
Attorney Louis Schneider represents the victim, who said she had sex with a man at a firehouse after he responded to an online advertisement. The attorney asked the girl to write down everything she remembered about the incident, and he reported her statement to the FBI.
"It doesn't matter how old you thought she was," Schneider said. "That's not a defense. It matters what her age is."
She described being walked through a garage and firehouse and into a room with a plaque on the doorway that read "captain's dorm," Schneider said.
A curtain hung in the doorway, instead of a door, according to the police report. The girl also gave details about the walls and an orange and yellow sports team blanket on the bed. She described the man as bald with "a big stomach and with hairy arms and legs," a tattoo on his stomach and piercings on his nipples, the report states.
In the interview with the detective, Loughry admitted that he used his phone, which his wife was not aware of, to "contact girls" and acknowledged that the exchange with the victim "sounded like one of his previous conversations," according to the report.
Loughry was being held Wednesday at the Clark County Detention Center.
Contact David Ferrara at dferrara@reviewjournal.com or 702-380-1039. Follow @randompoker on Twitter.