"A twisted nightmare:" Man found guilty of killing wife, hit man in second trial
Updated August 24, 2023 - 6:39 pm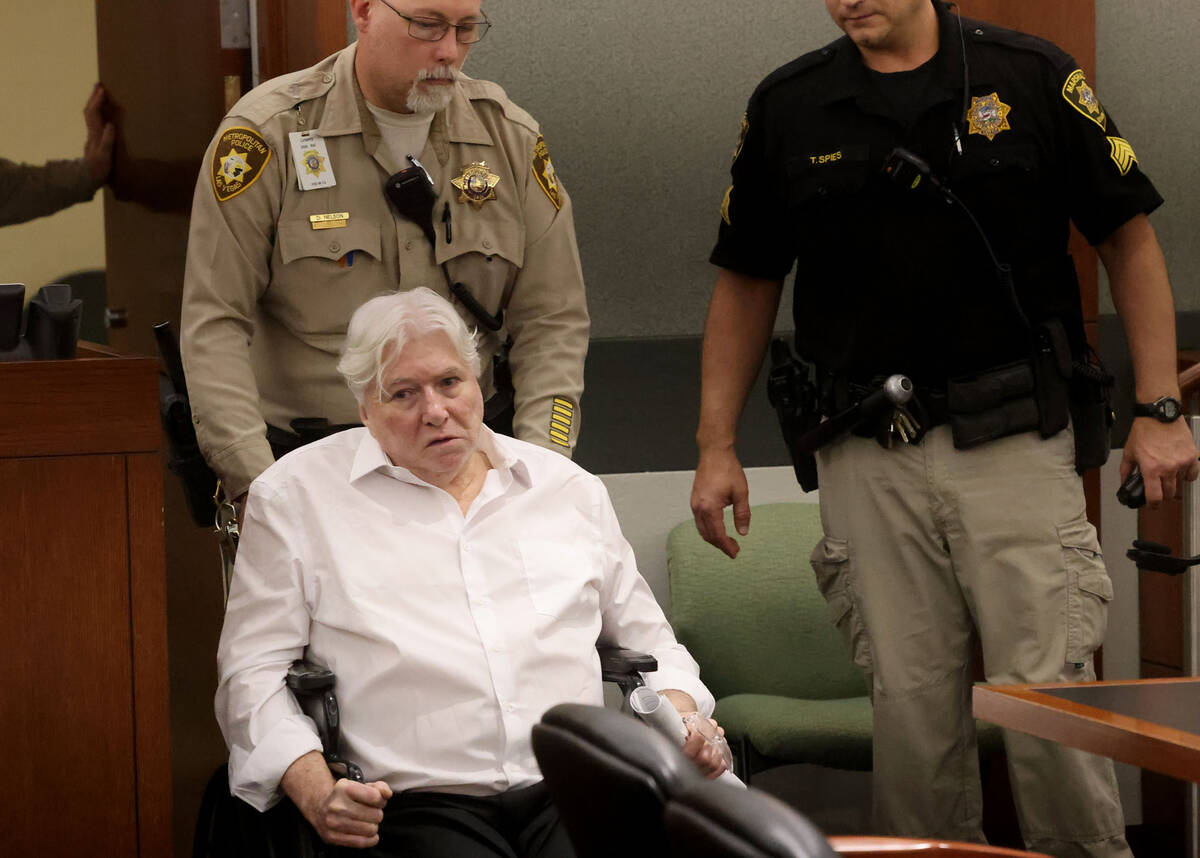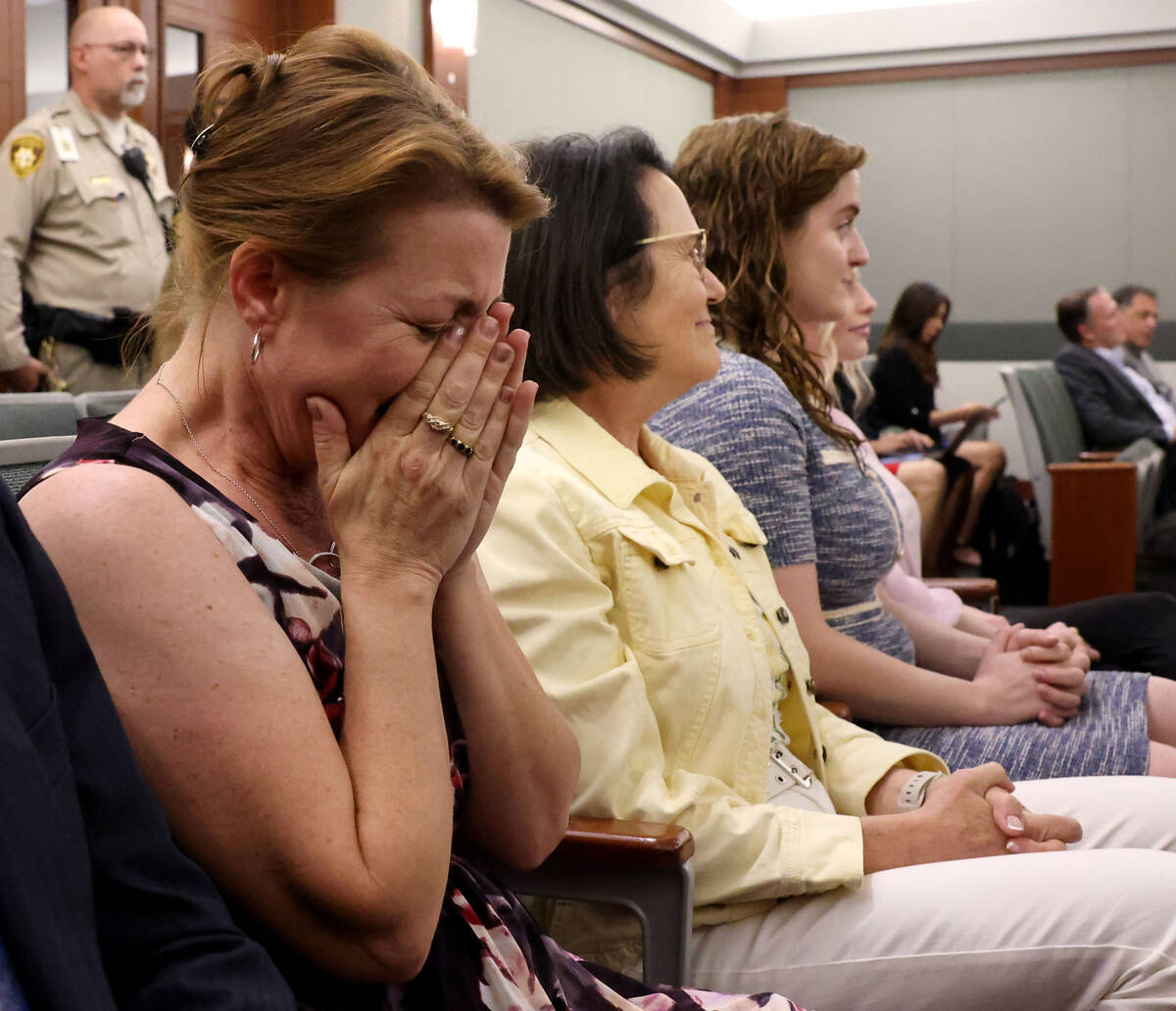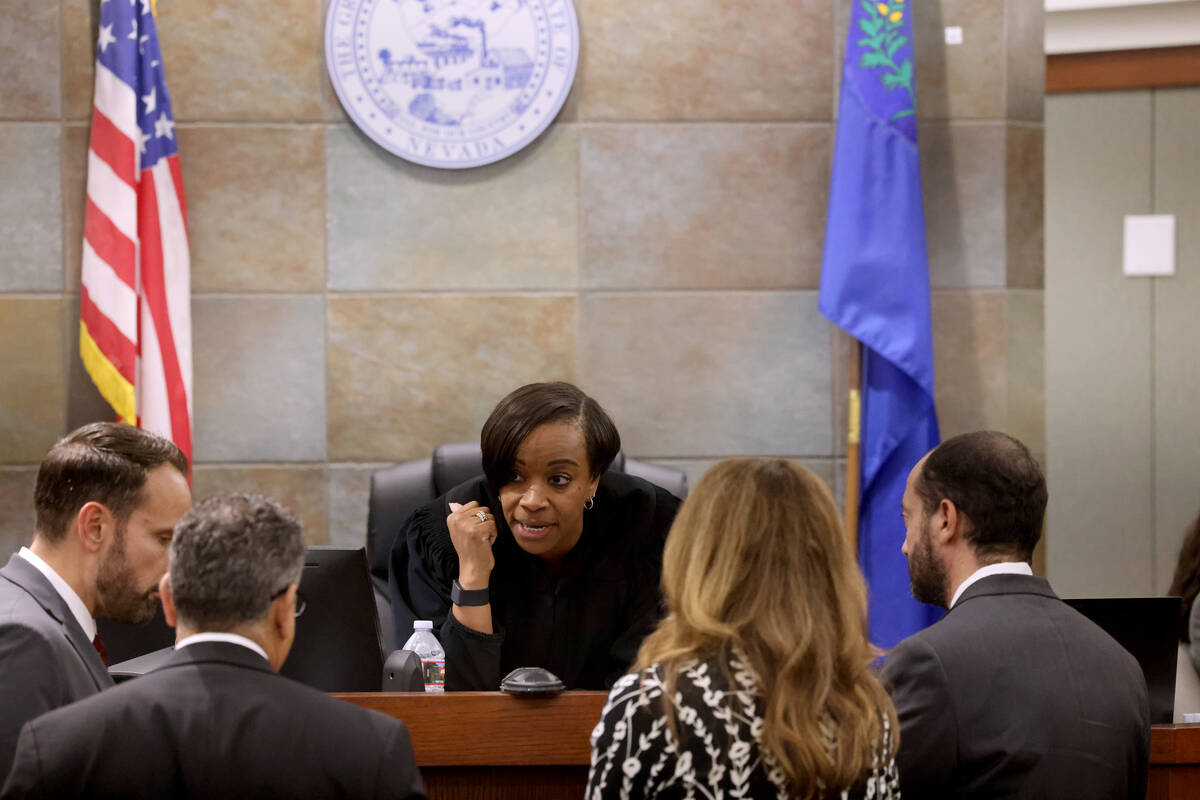 Sharon Randolph's daughter put her hands over her mouth and gasped when the man responsible for her mother's death was found guilty on Thursday for the second time since the 2008 killing.
"I'm so relieved, it's unbelievable," Colleen Beyer said. "It's been 15 years, and it's been a twisted nightmare."
After more than four hours of deliberation Thursday afternoon, a jury found Sharon Randolph's husband, Thomas Randolph, guilty of orchestrating the killing of his sixth wife and the handyman he hired to kill her at their Las Vegas home on May 8, 2008.
Randolph, 68, has been standing trial for the second time, after the Nevada Supreme Court overturned his 2017 conviction and ruled that the prior jury should not have been told of the similarities between the deaths of Randolph's second and sixth wives.
Prosecutors instead could only focus on the specifics of the 2008 deaths of his sixth wife, Sharon Causse Randolph, and his handyman, Michael Miller. Jurors found Randolph guilty of conspiracy to commit murder and two counts of first-degree murder with a deadly weapon.
Chief Deputy District Attorneys Christopher Hamner and Pamela Weckerly said they were "relieved" after the verdict was read Thursday afternoon.
"It was a good result for us," Hamner said. "I think that at least demonstrates that we put on a pretty good case this time around, so we feel pretty fortunate."
In 1989, a Utah jury acquitted Randolph of murder for the death of his second wife, Becky Randolph, which was initially considered a suicide. He pleaded guilty in Utah to felony witness tampering for trying to have his former friend killed after information the friend gave to authorities led to the murder charge in Becky Randolph's death.
During the sentencing phase of the 2017 trial, Randolph's first wife testified that he was psychologically abusive and had taken out a life insurance policy on her. His third wife testified that she believed Randolph once tried to kill her while cleaning his gun, and another man testified that Randolph tried to hire him to kill his fourth wife in a staged burglary.
Prosecutors alleged that Randolph hired Miller to kill Sharon Randolph in order to obtain more than $300,000 in insurance money, but then double crossed the handyman.
Randolph was initially sentenced to death in 2017, but prosecutors stopped seeking capital punishment in the current trial due to his age, court records show.
Prosecutors spent their time during the trial working to discredit Randolph's version of events from May 8, 2008.
Sharon Randolph was killed when she and her husband returned to their Las Vegas home early from a date night. Randolph told police he walked inside the home a few moments after his wife and found her dead with a gunshot wound to her head. He said he saw a man in a black ski mask near the front of the home, brushed against him and shot him multiple times in the hallway and garage.
Miller's body was found next to a black ski mask, although there were no bullet holes or blood on the mask, and two bags containing a change of clothes and what prosecutors said was costume jewelry.
Prosecutors argued that there were inconsistencies in Randolph's version of events, including the small amount of evidence found in the hallway where Randolph said the shooting started, the trajectory of the bullets that ended Miller's life, and his crass demeanor with prosecutors weeks after his wife was killed.
While speaking with a 911 dispatcher, Randolph had to be asked to perform CPR on his wife multiple times, and was "offering to do anything else but help her," Hamner argued during closing statements Wednesday.
Defense attorneys argued that police unfairly zeroed in on Randolph immediately after the shooting, ignoring evidence that Miller acted alone. They argued that the crime scene was not properly preserved and that Randolph should not be expected to remember every detail of the confrontation during his multiple interviews with police.
"I know we did everything that we could," said Josh Tomsheck, one of Randolph's court-appointed defense attorneys. "We were hoping for a different verdict, but that's out of our hands."
Defense attorney Christopher Oram said the jury debated for a "reasonable amount of time" on Thursday, although Hamner said the deliberations felt short for such a lengthy trial.
Randolph, who wore hearing aid headphones and sat in a wheelchair throughout the trial, stared straight ahead when the verdict was read, giving no reaction. District Judge Tierra Jones is scheduled to sentence him during a hearing on Oct. 12.
Beyer still had tears in her eyes outside of the courtroom when she called her husband to tell him the good news. She described her mother as a kind, loving and generous woman, who "did not deserve this." She said that she had "many worries" about the case, and wasn't sure if a jury would find him guilty for a second time.
"I'm absolutely ecstatic and thrilled and relieved that he's off the streets; that he cannot do this to another woman again," she said. "Because he's a predator. He's a serious predator."
Contact Katelyn Newberg at knewberg@reviewjournal.com or 702-383-0240.