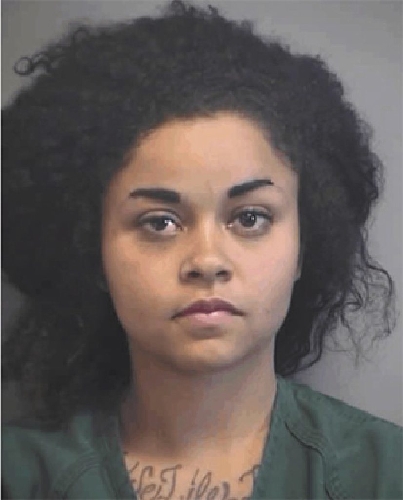 A second suspect in a Las Vegas cab driver's slaying in March has been arrested in Florida, Las Vegas police said Friday.
Felicia Mosley, 18, was arrested April 4 in Orlando, Fla., on warrants for murder and conspiracy to commit robbery. She awaits extradition to Nevada.
Mosley was wanted in the March 4 slaying of Tesfaye Arze, 30, who was found dead at about 3:30 a.m. outside his running cab in the 6300 block of High Sierra Avenue, near Mount Hood Street and Carey Avenue.
Autumn Dawn Murry , 21, was arrested March 11 and was charged with murder and robbery.
The former U.S. Army soldier pleaded not guilty to the charges last month. Detectives determined Murry was the shooter.
A camera in Arze's cab captured video of the two women, and several days after sending the images to the news media, an anonymous tip pointed police toward Murry, according to Mosley's arrest report.
Detectives interviewed several people, including a friend of the two women who said Arze was killed after the two women tried to skip paying the fare and scuffled with the man.
The circumstances surrounding Mosley's arrest in Florida were not available Friday.
Contact reporter Mike Blasky at mblasky@review
journal.com or 702-383-0283. Contact reporter Lawrence Mower at lmower@reviewjournal.com or 702-383-0440.