Bail set at $400,000 for former Las Vegas police officer
November 17, 2010 - 10:31 am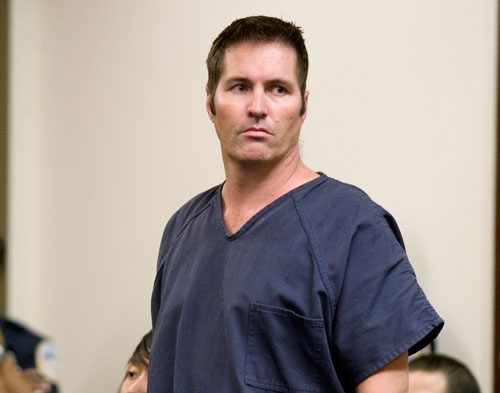 Henderson Chief Justice of the Peace Rodney Burr on Wednesday set bail at $400,000 for former police officer William Ronald Webb in an alleged conspiracy to kill his girlfriend, attorney Nancy Quon.
Chief Deputy District Attorney Sandra DiGiacomo had asked for $500,000 bail, arguing Webb was a flight risk and a threat to the community.
She told Burr that Las Vegas police have video and audio recordings that captured "everything in this case." The electronic surveillance includes court-approved wiretaps of Webb's cell phone.
Burr set a preliminary hearing for Webb at 9:30 a.m. Nov. 30, but DiGiacomo said afterward that she would try to take the case to a county grand jury before then to indict Webb. That would eliminate the need for a preliminary hearing and send the case directly to District Court for trial.
Webb's attorney, John Momot, said his client would not be able to make bail.
Las Vegas police have alleged that Webb and Quon together plotted her own demise in light of an FBI investigation into allegations of massive fraud within homeowners associations around the valley. Police describe her indictment in the federal case as "imminent."
Webb, 42, who is in custody at the Clark County Detention Center, is charged in a three-count criminal complaint with conspiracy to commit murder, trafficking in a controlled substance and conspiracy to violate the controlled substances act.
The complaint alleges Webb conspired with an "unnamed co-conspirator" to obtain 51.4 grams of the club drug gamma-hydroxybutyric acid (GHB) to give to Quon, who planned to kill herself. The unnamed co-conspirator is a friend of Webb, and an ex-felon now cooperating with police.
Webb was arrested Nov. 9 at the parking garage of the Green Valley Ranch Resort, where the couple was living after an Oct. 28 fire damaged their home and nearly killed Quon in what police think was an initial suicide attempt.
Quon, 50, has not been charged. She has told authorities she never planned suicide.
The ex-felon told police the couple talked openly about their plan, and wanted to arrange Quon's death so that Webb could collect life insurance money for her children.
During the bail hearing , Momot asked Burr to release Webb to house arrest on a $25,000 to $50,000 bond, arguing the former cop has strong community ties.
Webb, a Rancho High School graduate, served on the Las Vegas police department for more than 17 years until he retired in 2008, Momot said. His father, Phil Webb, is a retired battalion fire chief at the Nevada Test Site and his mother, Connie Webb, is retired from the Clark County School District. Both parents were in court.
Momot also said Webb's relationship with Quon is "solid," and he described the murder conspiracy police allege as a "figment of their imagination."
Momot contended that the criminal case hinges on the testimony of the ex-felon, but DiGiacomo responded that police have more than enough evidence, with all of the electronic surveillance, to convict Webb.
DiGiacomo also said Webb deserved a high bail because he threatened a shootout with police prior to his arrest, and as he was taken into custody he reached for a gun at his hip. However, he apparently had left the gun in his hotel room.
Contact Jeff German at jgerman@reviewjournal.com or 702-380-8135 or read more courts coverage at lvlegalnews.com.